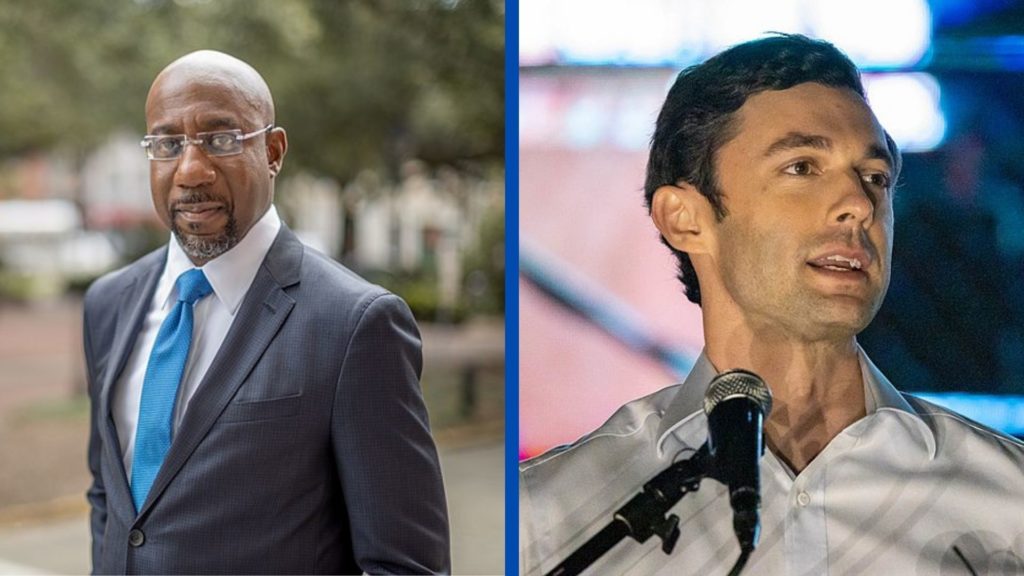 Two races in a runoff election held Tuesday in Georgia mean Democrats will take control of the U.S. Senate for the first time since 2015. On Wednesday, Democrat Jon Ossoff was called the winner in a close race against Republican David Perdue according to the Associated Press. This followed Democrat Raphael Warnock's victory against Kelly Loeffler.
The victories give Democrats 50 Senators against 50 Republican Senators, but vice-president elect Kamala Harris will serve as a tie-breaker on 50-50 votes in her role as president of the Senate. Democrats also have a majority in the U.S. House of Representatives and, with Joe Biden taking the oath of office on January 20th, will have control of the executive office.
Flipping the Senate could make it easier for Biden's transition team to ensure that cabinet nominees such as Education Secretary nominee Miguel Cardona and Homeland Security nominee Alex Mayorkas are confirmed. It could also mean that Biden's agenda on issues such as immigration, clean energy, and COVID-19 response policies would have an easier time passing through Congress.
The two runoff results came amid chaos in Washington D.C. as armed protestors overran the nation's capitol building on Wednesday, prompting an evacuation. The protests were in response to a count of the electoral college votes for the presidential election, which had to be halted because of the break-in.
Experts had predicted that Latinos could have a major impact on the Georgia runoff and that seemed to bear out in this week's results. By Monday, 65 percent of Latinos who voted in the general election had voted in the runoff, compared to only 10 percent of Latinos in a 2018 secretary of state race.
Bernard Fraga, an associate professor of politics at Emory University, told NBC News, "This is the highest turnout there will ever be for Latinos in a runoff."
In the run-up to the runoff, Latino activists, celebrities, and nonprofit groups were canvassing and urging Latinos to participate in this important election. Among them was Julián Castro, who campaigned for Warnock and Ossoff and tweeted his congratulations to the two candidates after the race was called. "These victories will allow us to deliver on real COVID relief, universal healthcare, climate change, and so much more," Castro tweeted.