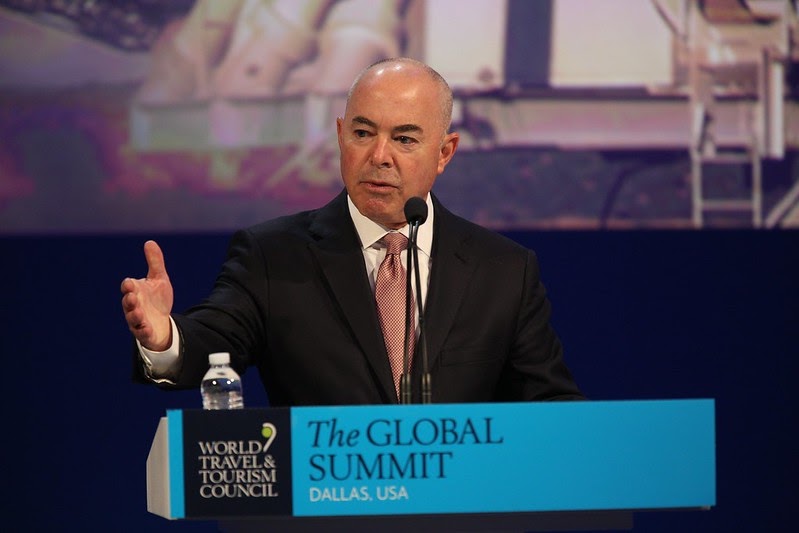 One of the first nominees selected in November for president-elect Joe Biden's cabinet was Alejandro Mayorkas, a Cuban-American who previously served in several cabinet positions under president Barack Obama.
It's unclear when the U.S. Senate will vote on whether to confirm Mayorkas to lead the Department of Homeland Security, which enforces immigration laws, but some Republican leaders have already voiced criticisms of Mayorkas, which means confirmation hearings to be held as early as January could be contentious.

Here are five facts to know about Mayorkas:
Mayorkas, 61, is the son of immigrants who left Cuba in 1960 and settled in Southern California, where he graduated from the University of California at Berkeley. He studied law at Loyola Law School. If confirmed, he'd be the first immigrant and Latino to lead Homeland Security. Immigration advocates are hopeful that this will factor into some of the work Mayorkas does, but they have also made policy demands on the Biden administration that may exceed what Mayorkas is able to accomplish.
In the Obama administration, Mayorkas served as DHS deputy secretary and as director of the U.S. Citizenship and Immigration Services.
Republicans have seized on several incidents in the nominee's past, including charges that he engaged in favoritism in regards to the distribution of immigration documents and criticisms of immigration policies during his tenure at CIS.
If confirmed, Mayorkas is expected to help the Biden administration roll back some of the decisions and policies related to immigration that were enacted during Donald Trump's presidency, experts say. That could include ensuring that DACA, a program allowing the children of immigrants who entered the U.S. illegally to remain as residents, would continue. It might also include expanding amnesty to more immigrants. He said in a tweet, "When I was very young, the United States provided my family and me a place of refuge. Now, I have been nominated to be the DHS Secretary and oversee the protection of all Americans and those who flee persecution in search of a better life for themselves and their loved ones."
During his previous stint at Homeland Security, he helped lead the department's response to the Ebola and Zika disease crises. It's expected that he will be involved in the Biden administration's COVID-19 response team or work closely with those fighting the pandemic at the Federal Emergency Management Agency under Homeland Security's leadership. At the law firm where Mayorkas has been a partner, WilmerHale, he led the group's coronavirus task force for clients. Jamie Gorelick, a partner at WilmerHale, said of Mayorkas, "He has seen the effects of COVID-19 in all segments of the economy and affecting all kinds of people, and he has been immersed in this for months."