The democratic candidates for president will face off this week in the second round of debates. With the field of major contenders having narrowed to 11 presidential hopefuls, each one now has more pressure to be bold about the issues we care about.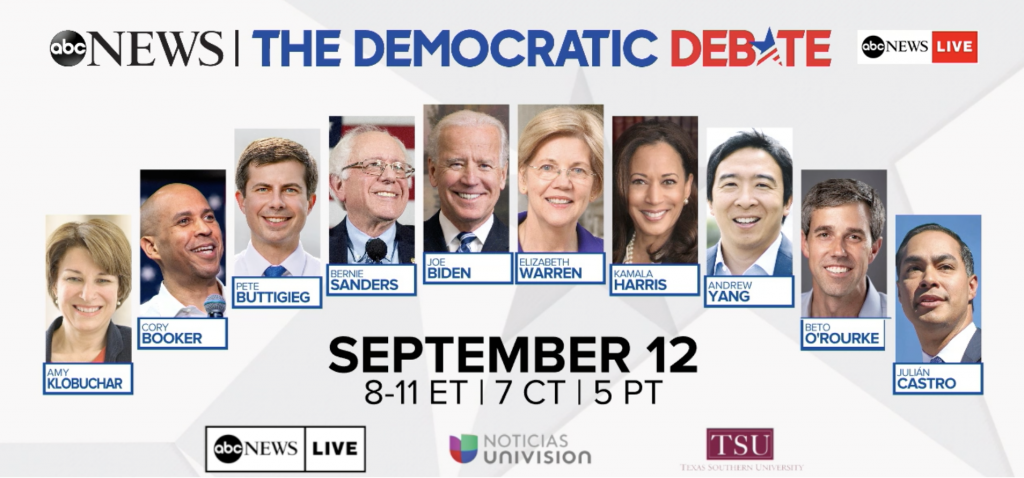 According to a poll that was conducted earlier this summer by UnidosUS and Latino Decisions, which surveyed close to 2,000 Latinx eligible voters, these are the issues the ideal candidate would address: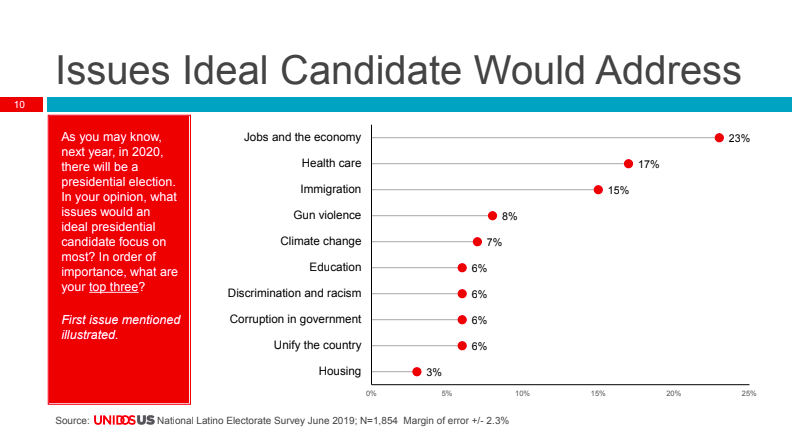 Jobs and the economy, health care and immigration are at the top of the list for us. When we break these issues down even further, here's what the poll says we want our next president to support: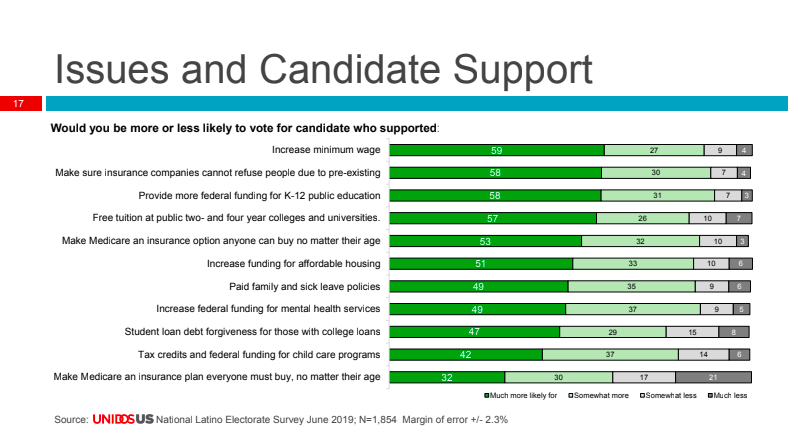 Increasing the minimum wage, ensuring insurance companies can't refuse those with pre-existing conditions and more federal funding for K-12 education are specific policy priorities for us.
And while driving real progress on our issues is important, we're also watching to see how this candidate will get things done.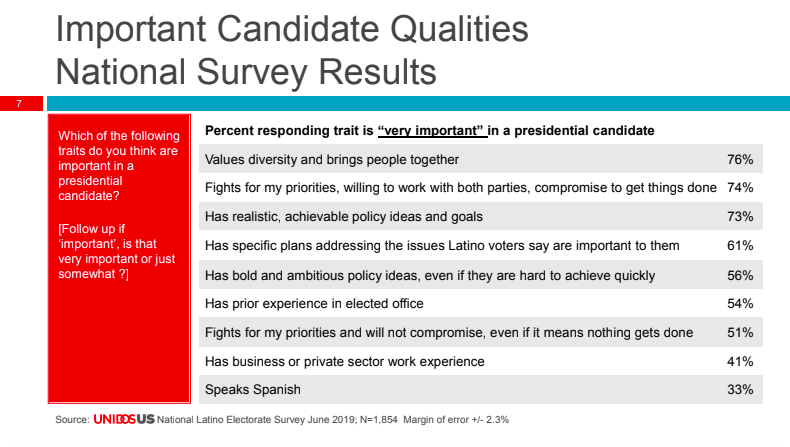 This poll shows that, as a community, what we most want from our ideal candidate is someone who values diversity, is willing to compromise to achieve results, and has realistic, achievable policy ideas and goals.