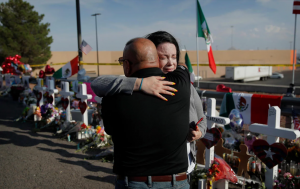 El Paso native Carlos Sanchez sees his city as a powerful symbol and place for immigrants to take refuge from the violence and devastation in their home countries.
The Texas Monthly writer is no stranger to the resilience and strength that unites El Pasoans, and was not surprised that his townsfolk answered the call for help after the mass shooting that claimed the lives of 22 people. Countless donated blood or money toward fundraisers for survivors, funeral homes provided free services to victims' families and leaders such as Rep. Veronica Escobar publicly reprimanded President Trump's anti-immigrant remarks for fueling the assassin to act on his hate against Latinxs.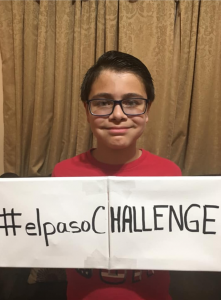 But out of the ashes of hatred and loss, comes hope and proof that Latinxs are resilient and supportive. One example is 19-year-old Tabitha Estrada, who was at the GNC vitamin outlet at the front of Walmart, when she heard about the massacre. Tabitha took everyone she could into a locked room where they waited until police arrived.
Ruben Martinez, an 11-year-old sixth grader wanted to help his community heal and created the #ElPasoChallenge, which asks people to do 20 acts of kindness to spread love instead of hate, and to honor the lives lost.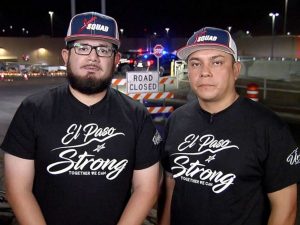 Two El Paso dads saved a youth soccer team, helped raise funds for victims and proudly wear "El Paso Strong" T-shirts. This is the El Paso that Carlos hopes outsiders will get to know, and these are the positive responses that will help our wounded community heal and reemerge stronger.