Amigos rejoice 🎉 More than 2 million undocumented immigrants may finally have a path to citizenship 🙌🏽 thanks to passage of the American Dream and Promise Act of 2019.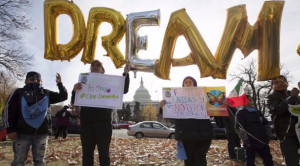 Young Latinxs show support of the Dream Act./latimes.com
The U.S. House of Representatives passed the bill in June, to create a pathway to citizenship 🇺🇸for Dreamers (unauthorized immigrants brought to the U.S. as children) and recipients of Temporary Protected Status (people whose countries are suffering from conflict, disasters or unsafe conditions).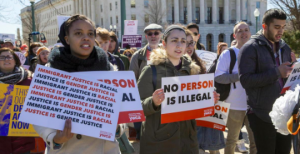 Rally in support of the Dream Act./CBSNews.com
It was a historical moment for Latinxs, immigrants, and their allies alike throughout the country. Cheers erupted in the House chambers as the bill received the necessary votes to pass and soon were joined by a chorus of people chanting  📣"Yes, we can!".
Seven Republicans voted in favor of the bill, joining 230 Democrats who supported it (a record!).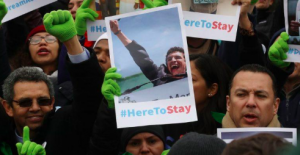 Dreamers are here to stay./uspolitics.10ztalk.com
Millions of dreamers, whose status has remained in limbo for years, received this news with excitement and renewed hope. So did the 340,000 T.P.S. recipients from El Salvador, Haiti, Honduras and other countries. Several versions of the bill have been proposed in Congress, without success.
Passage of this bill is pending final confirmation from the Senate and eventually the Supreme Court, but all signs indicate dreamers are here to stay … Just as they always said!
Let's hope this bill becomes a reality and we can do the right thing for our Dreamers. It's about time this country embraces its immigrant roots fully.