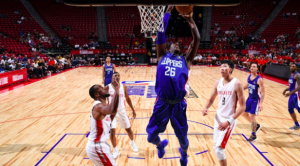 You may have noticed something missing as you enjoy the NBA playoffs: Latinos on the court. Just 2% of NBA players are Latino, so while we pressure the NBA to have more of our own playing the game, here are some Latinx players you can cheer on…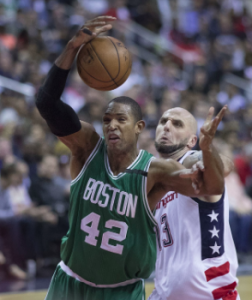 Al Horford was born and grew up in the Dominican Republic. He plays center for the Boston Celtics. His father, Tito Horford, was also an NBA player drafted by the Atlanta Hawks in 2007, and is a 5-time NBA All-Star. Al is married to Amelia Vega, a model and actress and the first Dominican woman to be crowned Miss Universe.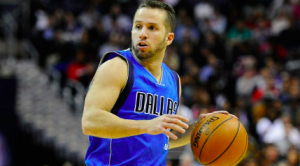 Jose Juan "JJ" Barea is from Mayagüez, Puerto Rico, and plays point guard for the Dallas Mavericks. He is only the sixth Puerto Rican to play for the NBA.
Mavericks' owner, Mark Cuban, let JJ use the team plane to deliver supplies to Puerto Rico after Hurricane Maria devastated the island.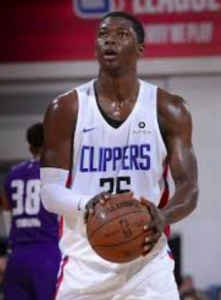 Ángel Delgado is from Santo Domingo, Dominican Republic, and plays center for the Los Angeles Clippers. He was 'Rookie of the Year' 2014-2015 and won the Kareem Abdul-Jabbar Award for the 2017-2018 season.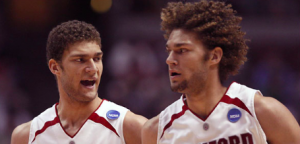 Robin and Brook Lopez are identical twins born to a Cuban father and American mother, and grew up in California. Both played for the Stanford University basketball team, Brook as power forward and Robin as center. Now Robin, plays center for the Chicago Bulls and Brook is also center for the Milwaukee Bucks.
As the NBA finals come to an end, let's root for all the Latinx players representing out there, and hope more of them are on the court next season.