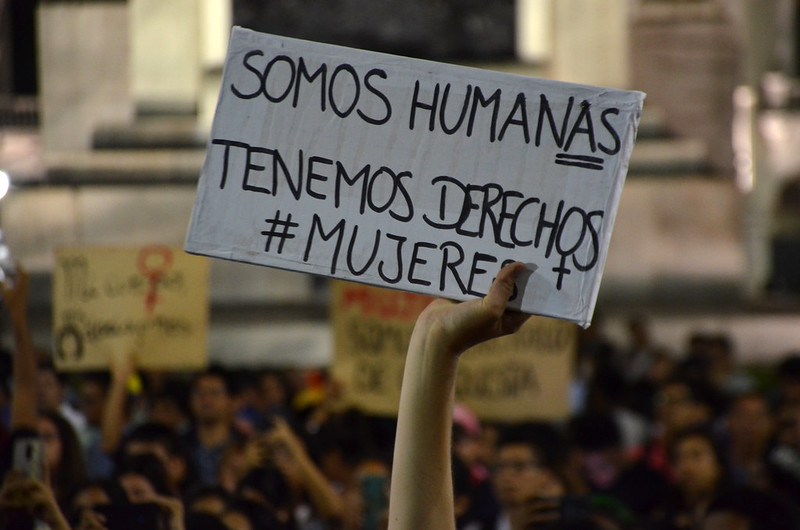 A nurse working at a Georgia Immigration and Customs Enforcement detention center has sparked outrage with a whistleblower complaint alleging hysterectomies were performed on detainees who didn't need them. The nurse also noted other examples of medical neglect, particularly in the detention center's response to COVID-19.
The nurse, Dawn Wooten, and several advocacy groups filed a 27-page letter of complaint with the Department of Homeland Security's Office of Inspector General on September 8. The letter alleges that medical staff at the facility where Wooten worked for three years neglected detainees with COVID-19 symptoms and performed an unusually large number of hysterectomies on women there, some of whom may not have needed the procedure.
The claims about the Irwin County Detention Center in Ocilla, Georgia, have ignited a firestorm of condemnation from civil-rights groups, news analysts, and politicians. Some have compared the alleged incidents to acts from concentration camps or forced sterilization programs of the past, many of which targeted people of color.
Forced and coerced sterilizations have a long and shameful history in this country that continue to this day.
We stand with all those fighting to end these abusive practices.https://t.co/D8kDOHGh9U

— ACLU (@ACLU) September 14, 2020
One author, Julissa Natzely Arce Raya, said the allegations are reminiscent of experiments on Mexican-American and Puerto Rican women that took place decades ago.
Democratic leaders in Congress said they planned to investigate the allegations, with House Speaker Nancy Pelosi saying in a statement, "If true, the appalling conditions described in the whistleblower complains — including allegations of mass hysterectomies being performed on vulnerable immigrant women — are a staggering abuse of human rights."
U.S. Representative Joaquin Castro said in a Tweet that the congressional Hispanic Caucus is also looking into the allegations.
A medical director for ICE Health Service Corps, Dr. Ada Rivera, denied the allegations in a statement, saying that ICE "vehemently disputes the implication that detainees were used for experimental medical procedures."
Wooten also said that detainees were denied COVID-19 testing even when they showed symptoms of the virus. She said social distancing guidelines were ignored and positive test results were underreported. In addition, she said, not enough was done to protect employees at the detention center. "I would cry" after her shifts, she told the website The Intercept, "I've got a kid with asthma."
These allegations follow months of controversy surrounding ICE detention centers, including lawsuits related to sexual-assault allegations and a Netflix documentary, "Immigration Nation" that exposed illegal practices carried out by ICE agents.