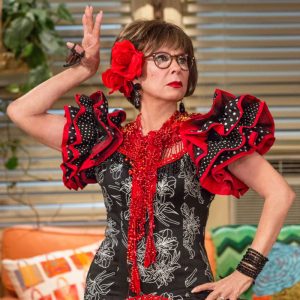 When it comes to Latinx role models in Hollywood, no star shines brighter than Puerto Rican actress Rita Moreno. The legendary EGOT (Emmy, Grammy, Oscar, Tony) winner continues to transport us to worlds where anything is possible. Rita is set to portray an original character in Steven Spielberg's upcoming West Side Story remake, the film that earned her the coveted Oscar statuette. 🎬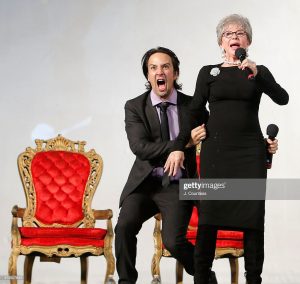 Rita oozes with talent, joy, energy and is a fierce symbol of the Latinx spirit. Now, fellow Puerto Rican legend Lin-Manuel Miranda, best known for creating and starring in Broadway musicals In the Heights and Hamilton, is executive producing a PBS documentary that will tell Rita's story from her humble beginnings 🇵🇷 to the height of her 70-year career.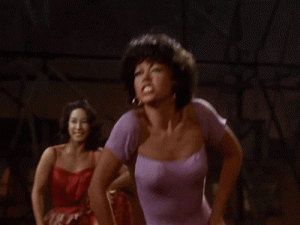 The film will explore how Rita overcame obstacles as she climbed the career ladder and faced prejudice, sexual harassment, abuse, a toxic relationship with Marlon Brando, and a suicide attempt a year before she earned her Oscar. Despite the odds, Rita has not allowed anything to get in her way, and she continues to display a larger-than-life personality that has enchanted and inspired new generations of Latinx artists like Gina Rodriguez, Justina Machado, Eva Longoria and Gloria Estefan 🙌🏽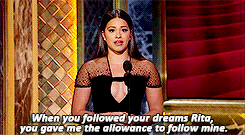 We can't think of a better way to honor Rita than through a documentary. All hail the mighty Latina queen 👑 as Lin-Manuel fondly calls her!
Rita Moreno: A Memoir will premiere in 2020.