Latinx Punk artists have risen to fame not only for creating music that speaks to our souls, but for being social disruptors and fighting for our gente's rights through their lyrics. Here are some rising Latinx punk artists you've got to add to your playlist ahora mismo because their verses are magic to our ears and hearts.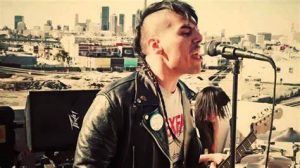 Generación Suicida is a Los Angeles punk band that has stayed true to its sounds since its origins during the 1992 L.A. riots. The group's music is unorthodox but innovative, mixing melodies with fast-paced drum beats. Lyrics like those from 2013's 'Metralleta' simulate the sound of machine guns, and fight systemic oppression.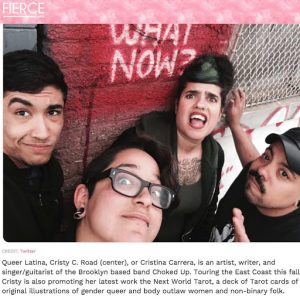 We are big fans of queer Latina Cristina Carrera, who is singer/guitarist of the Brooklyn-based band Choked Up. This punk artist has taken her música on tour before and is an inspiration to LGBTQ Latinxs in New York and beyond.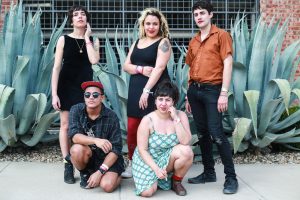 Finally, there's Victoria Ruiz, a bilingual singer and lyricist for 'Downtown Boys', keeping punk alive in Providence, Rhode Island. The band was key in convincing major music festival South by Southwest in Austin to remove a clause in contracts that threatened deportation of undocumented musicians. Arriba, Downtown Boys, for standing up for our gente's rights!
Tell us, what Latinx punk bands should we check out next?