When it comes to fighting worthy causes, Latinas in the U.S. often get inspiration from women in Latin America. Today we'll highlight three of them.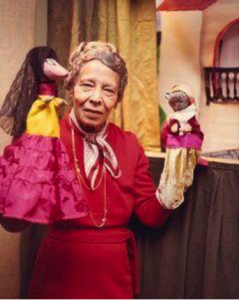 First is Puerto Rican Pure Belpré who worked for 45 years at New York City Public Library to diversify the audience the library reached. As the first Latina librarian there, she expanded programming and diversified literature.
https://hellogiggles.com/lifestyle/latina-women-learned-history-class/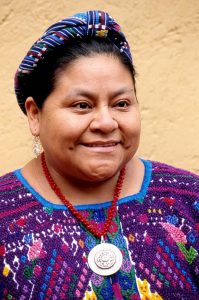 Next is Nobel Peace Prize winner Rigoberta Menchú Tum, who grew up in Quiché culture, a Native branch of Mayan culture in Guatemala. She defended her land, fought for women and indigenous rights and formed WINAQ, the first indigenous-led party.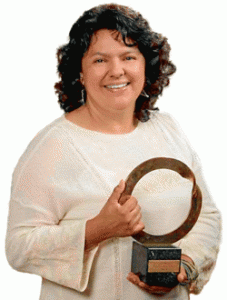 Then there's Berta Isabel Cáceres Flores, a Honduran environmental activist, indigenous leader, and co-founder and coordinator of the Council of Popular and Indigenous Organizations of Honduras. David Castillo Mejía, the executive president of the company building a dam which Cáceres campaigned against, was arrested in 2018 for her murder.
https://www.theguardian.com/world/2018/mar/02/berta-caceres-death-murder-ex-honduran-military-intelligence-officer-arrested
We are thankful to these incredible Latinas for fighting against injustices and making our world a better place for all.