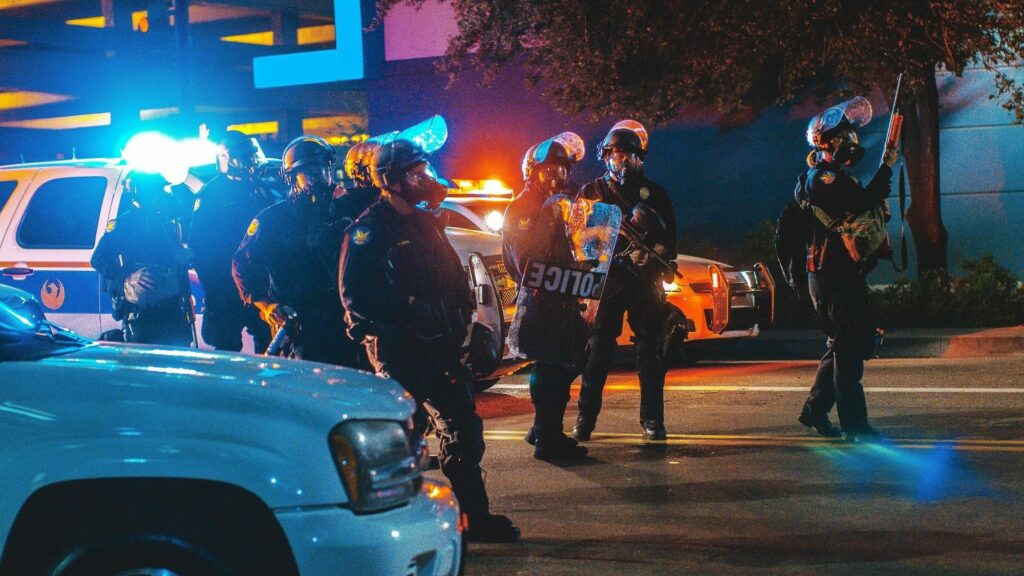 For years, advocacy groups in Phoenix have sounded the alarm on unchecked corruption within local law enforcement. Earlier this month, the Department of Justice announced its investigation into the city's police department, following allegations of excessive force, corruption, homeless abuse, and racism against Latinos and communities of color in Phoenix.
In two separate reports, investigators concluded there was substantial evidence to support claims of corruption and concerns surrounding the culture amongst the police officers. Now, advocates warn that this investigation has only scratched the surface of the Phoenix Police Department's misconduct.
One report outlines evidence of Phoenix police colluding with the Maricopa County Attorney's Office to press false gang charges against 15 protesters arrested in 2020. The second report addresses police involvement in the circulation of white supremacist memorabilia, known as the challenge coin.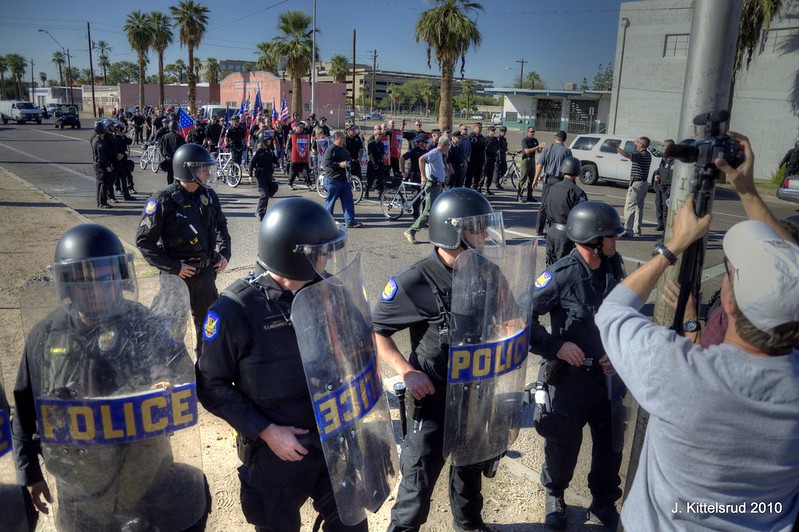 While Phoenix is the fifth largest city in the country, it has the second highest rate of police killings, according to the Federal Bureau of Investigation's Uniform Crime Reports.
In previous years, the Phoenix Police Department has been known to racially profile Latinos through unconstitutional policies. Police in the city also have a well-documented history of using excessive force when detaining individuals from communities of color.
A total of 130 people were killed by Phoenix police between Jan. 1, 2013 and June 30, 2021. Data shows 51 of the victims were Latinos, although many experts suggest police shootings of Latinos are often underreported.
Phoenix has the sixth largest Hispanic population in the country, with 43% of the city's population being Latino.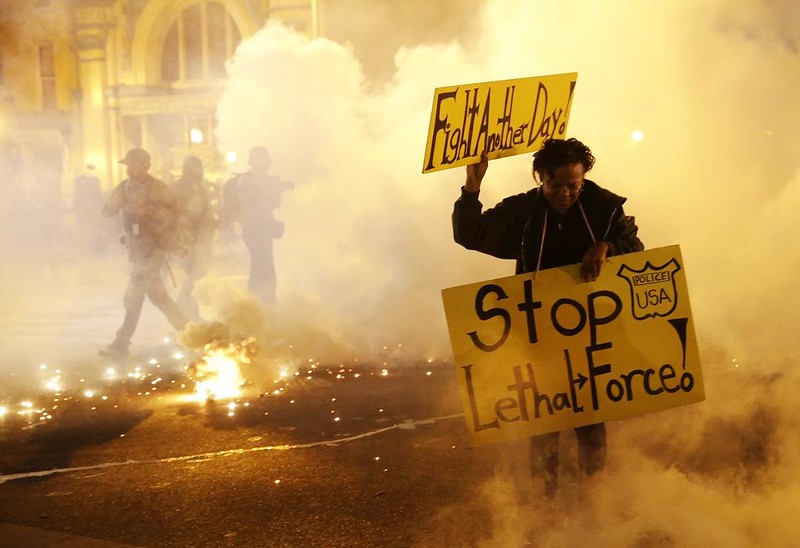 Poder in Action is a nonprofit in Maryvale, a largely Latino and low-income neighborhood of west Phoenix. The group has been working toward the liberation of communities of color in Phoenix, and was among the advocacy groups to first blow the whistle at police misconduct.
Following the release of the investigation reports, the organization was quick to inform its community and issued the following statement.
"While these reports are a long overdue documentation of the patterns of abuse and misconduct of the Phoenix Police Department, they are also a reiteration of what community-led organizations and directly affected people have been telling the City of Phoenix for years," the statement read.
"The city can no longer ignore that the police department it insists on throwing hundreds of millions of dollars into, continues to harm the very public it claims to protect."