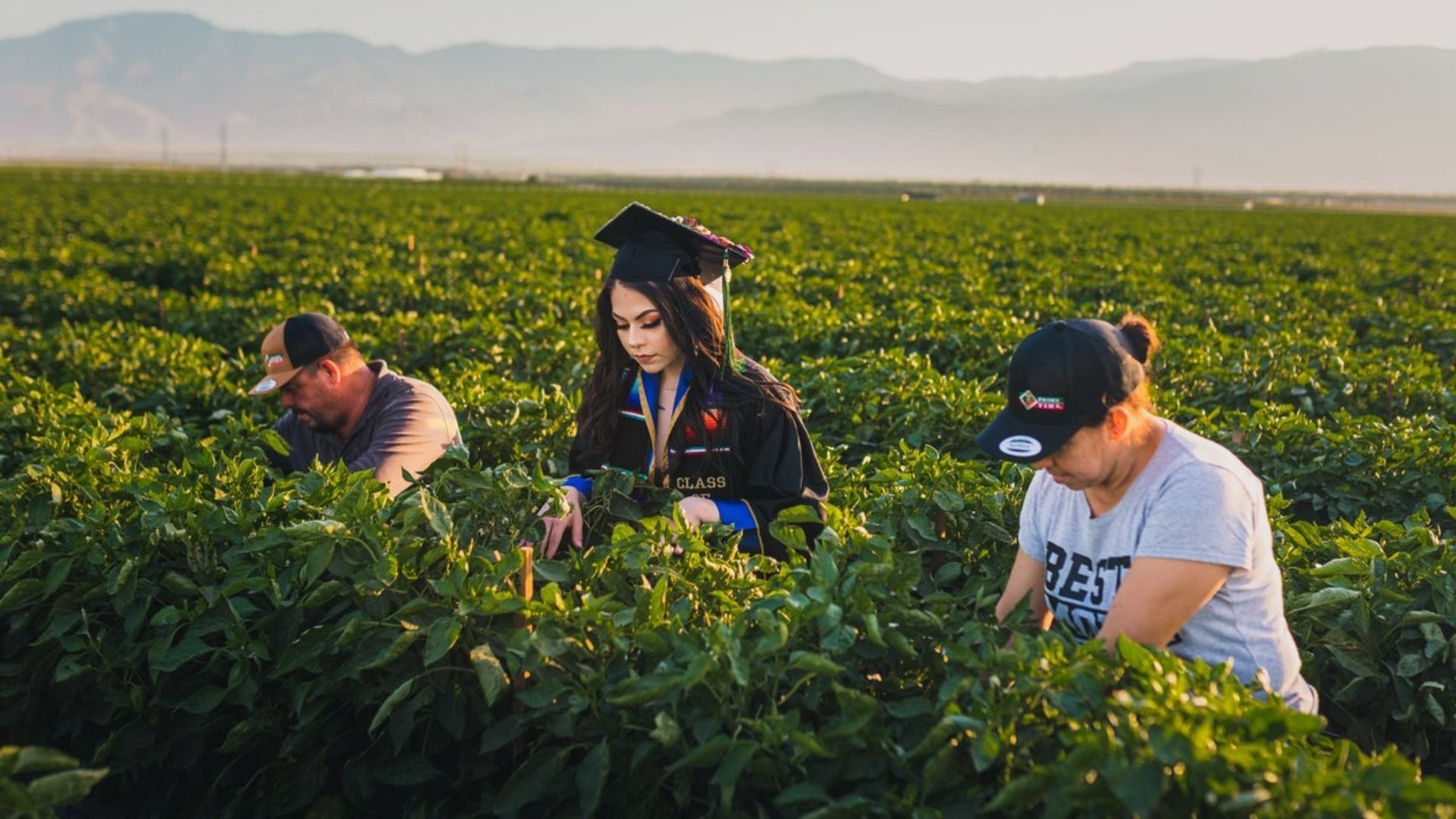 Twenty-four percent of Latinos have a college degree, and only  5% of nuestra gente get a Master's. Which is why we love this time of year, when we get to see Latinos show off their caps, gowns, stoles, and most importantly...
paying tribute to the family that helped get them there. Stephanie Nuesi came to the U.S. from the Dominican Republic five years ago and worked many part-time jobs to fund her education and her household. She wore her flag proudly on graduation day, with her family by her side.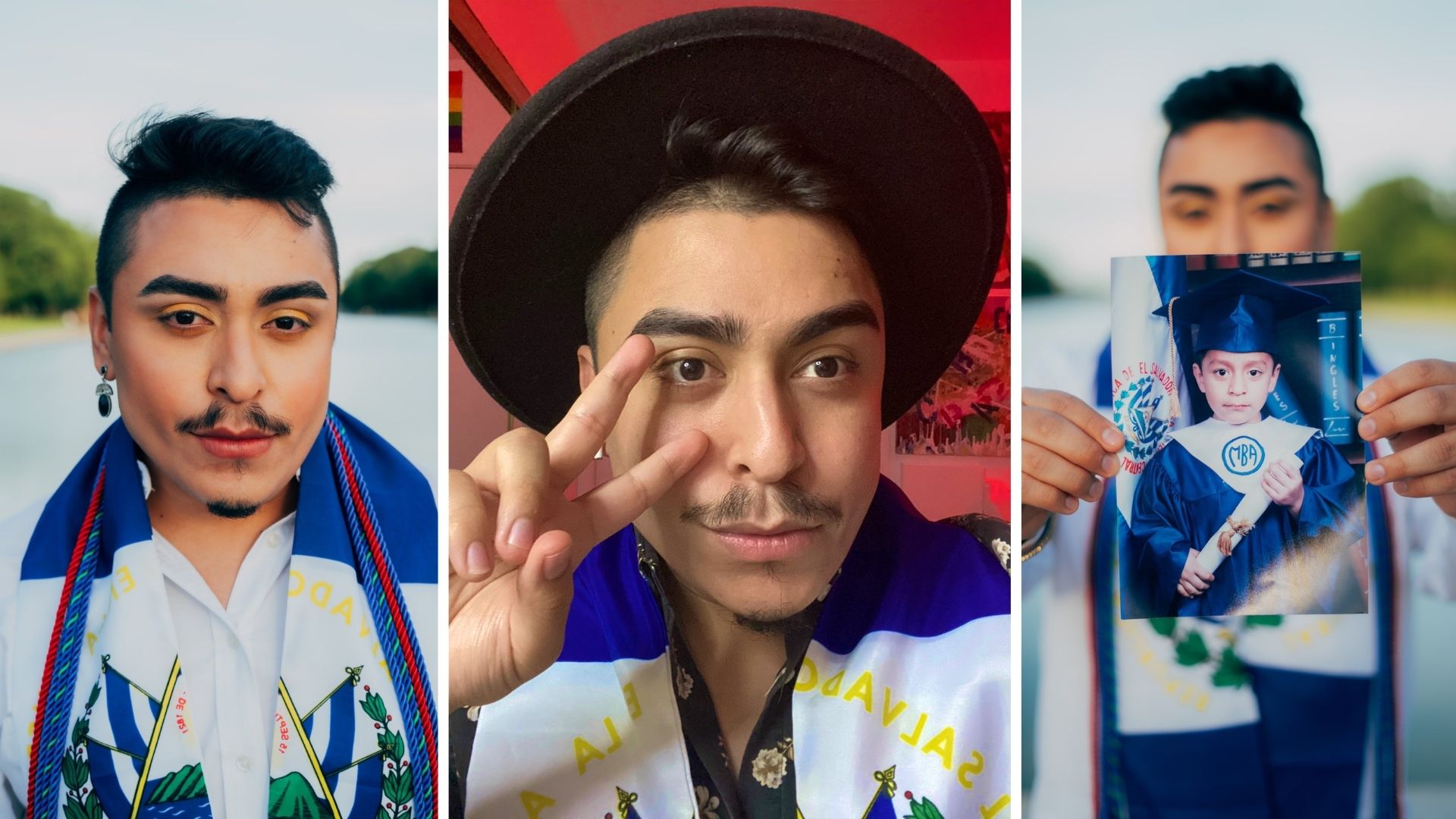 Dagoberto Acevedo wears a Salvadorian flag stole with pride in these gorgeous photos documenting the journey from immigrant to graduate with a Master's in Public Administration. Lastly, there's the stunning photoshoot being shared all over the internet for the best reasons...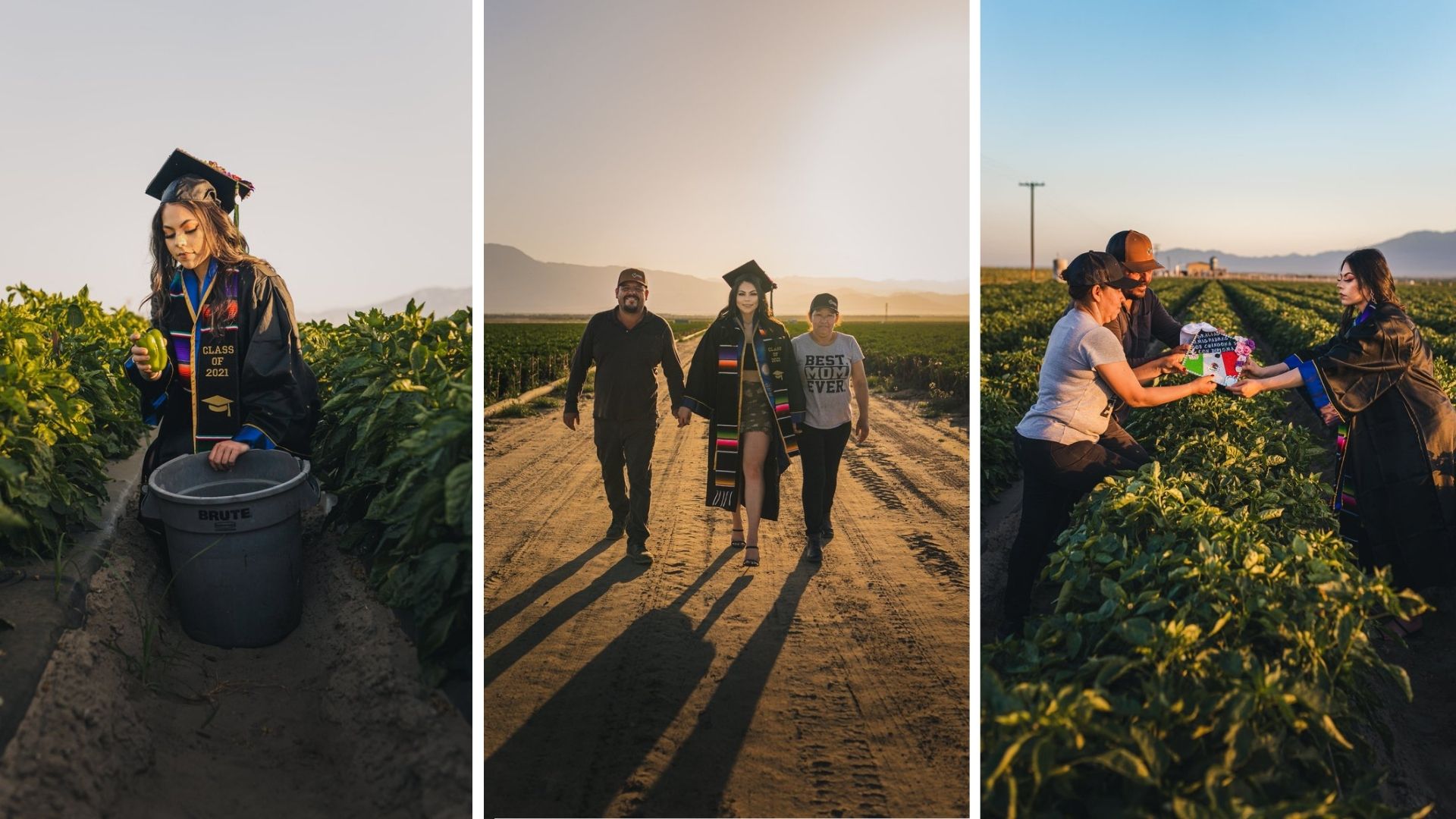 Jennifer Rocha with her parents in the fields where they've worked planting strawberries after immigrating from Mexico. We're glad Jennifer wanted to show the world the hard work her family put into her success, and that these graduates went all-out to share their journeys.