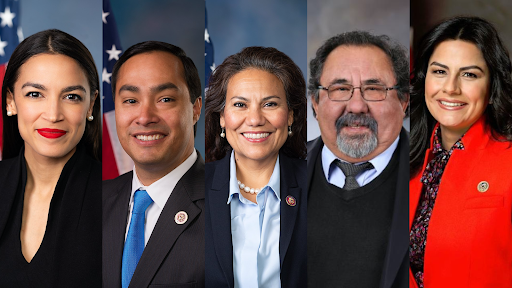 It was another historic week in the United States, and Latino elected officials are speaking out. One week after the Capitol building riots, the House of Representatives voted to impeach President Donald Trump for "incitement of insurrection," alleging he provoked a violent mob to storm Congress last Wednesday in an attempt to overturn the 2020 election results.
With the 232-197 vote, which included all House Democrats and 10 Republicans voting in favor of impeachment, Trump is now the only U.S. president to be impeached twice. Just 13 months ago, he was impeached, though ultimately acquitted, for abuse of power and obstruction of Congress.
"President Trump invited his supporters to join him at a rally, inciting them with lies and encouraging them to storm the Capitol … They targeted political leaders with the intent of unlawfully keeping Donald Trump in power," the 34 House members of the Congressional Hispanic Caucus said in a joint statement.
"We took an oath to uphold the Constitution and protect our democracy," the group said. "It is clear that every moment Trump remains in office, America is at risk. President Trump must be held accountable."
Members of the Caucus also expressed their thoughts individually.
Rep. Alexandria Ocasio Cortez of New York put out a video on the day of the impeachment, calling on her colleagues to "cast your vote based on the right thing to do."
Meanwhile, Rep. Joaquin Castro of Texas could be seen on the House floor asking, "If inciting a deadly insurrection is not enough to get a president impeached, then what is?"
Rep. Veronica Escobar, also of Texas, called Trump "our greatest national security threat," and said he must never hold office again.
In a tweet, Rep. Raúl Grijalva of Arizona said he voted for impeachment, not only because "Trump must be held accountable," but because calls for unity aren't enough.
And in a video on the morning of the impeachment, Rep. Nanette Barragán called Trump "dangerous," said he "committed crimes against our country," and added, "he must be removed immediately."
Two Latino Republicans also voted for impeachment: Reps. Jaime Herrera Beutler of Washington and Anthony Gonzalez of Ohio.
"The president of the United States helped organize and incite a mob that attacked the United States Congress in an attempt to prevent us from completing our solemn duties as prescribed by the Constitution. In doing so, five people have died," Gonzalez said in a statement.
Meanwhile, Herrera Beutler called the attack "an assault on democracy."
"I'm not choosing a side, I'm choosing truth," she said on the House floor. "It's the only way to defeat fear."
The next step of the impeachment process is for the Senate to hold trial, which likely won't happen until Joe Biden is sworn in as president. A two-thirds vote in the Senate is required for conviction.