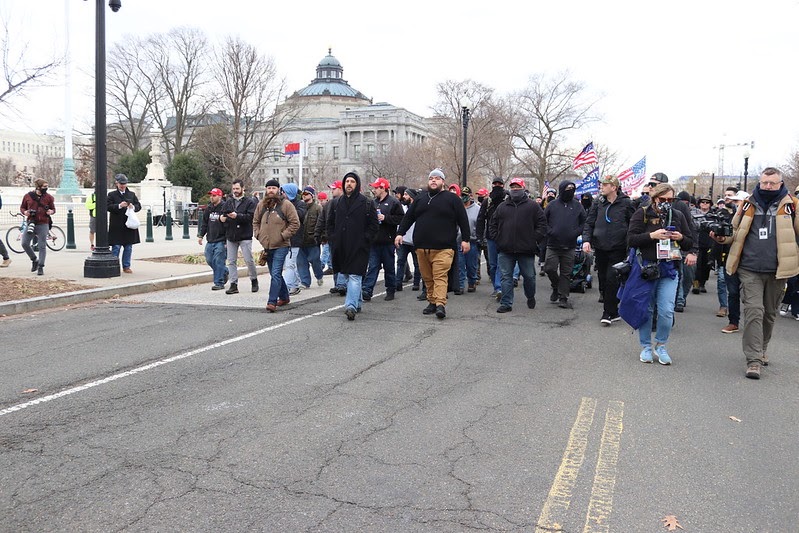 A series of violent riots and an act of domestic terrorism on the U.S. Capitol building on Wednesday from supporters of president Donald Trump have been condemned by Latino leaders, some of whom were caught in the crossfire.
Four people died in a series of chaotic events that took place as Congress was certifying electoral college votes ensuring Joe Biden would be the next president of the United States.
Texas Representative Veronica Escobar, who was in Congress's chambers when the rioting took place, told NBC News, "I thought I might not make it out." Escobar, whose district includes El Paso, said she had expected there to be violent activity in the city to protest the vote count, but, "I had no idea how unprepared law enforcement would be."
Raul Ruiz, a Representative from California who is chairman of the Congressional Hispanic Caucus, said he feared there would be a mass shooting in the congressional chambers. He placed the blame for the event squarely on Trump. "There is no doubt the president and his loyalists were inciting the violence. They invited this," he said.
Texas Representative Joaquin Castro, and his brother Julián Castro, a former presidential candidate, called on U.S. Senator Ted Cruz to resign. Cruz had been leading a group of Senators to block the certification of Biden, which they say helped lead to Wednesday's acts of violence.
"He has conducted himself shamelessly," Joaquin Castro told The Texas Tribune.
Other activists, such as CHIRLA political director Diana Colín pointed to the disparity between the police response to MAGA rioters Wednesday and the way DREAM Act protesters have been treated by Washington D.C. police.
Janet Murguía, president of the UnidosUS civil rights advocacy group, called the riots "one of the lowest moments in our country's democracy" in a video she posted to Twitter. She shot video on the streets of Washington. "This is my country, too," she said. "No one should be allowed, not even our president, to destroy our democracy and our institutions."
On Wednesday, social media companies including Facebook and Twitter suspended Trump's accounts, at least until the end of his presidency. They also labeled or hid some posts from Trump's accounts for inciting violence or spreading misinformation about the election results.