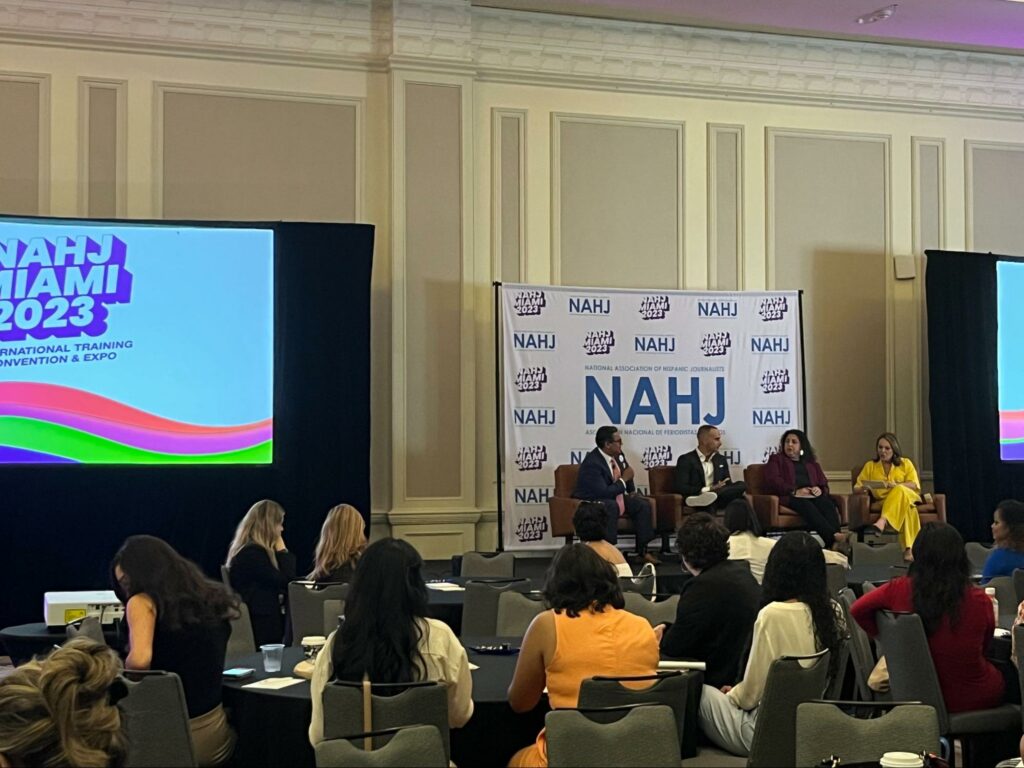 You've heard this stat before "Latinos are underrepresented in____" add your industry of choice after that. The media, and the news, lack Latino representation, too. According to the Pew Research Center, only 8% of journalists in the United States are Latino, despite us making up nearly 20% of the U.S. population.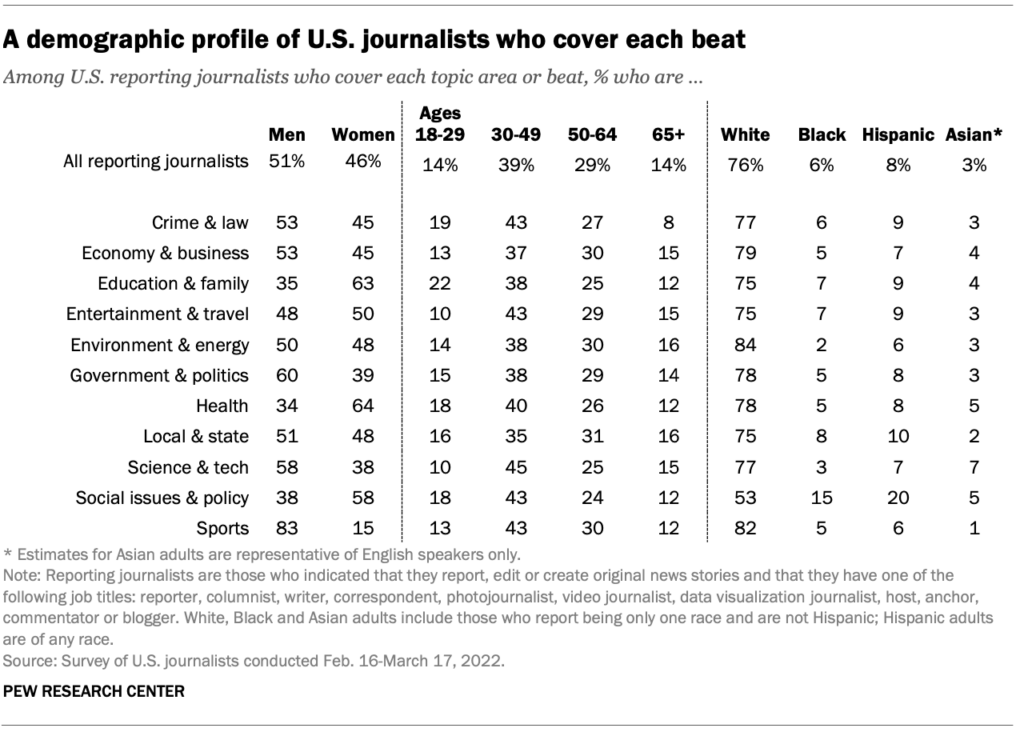 The National Association of Hispanic Journalists (NAHJ), made up of more than 4,000 members, nearing its 40th anniversary, exists to change that. This year, we got to attend their annual conference as one of their media partners. Here are seven moments that left us with broader themes to reflect on: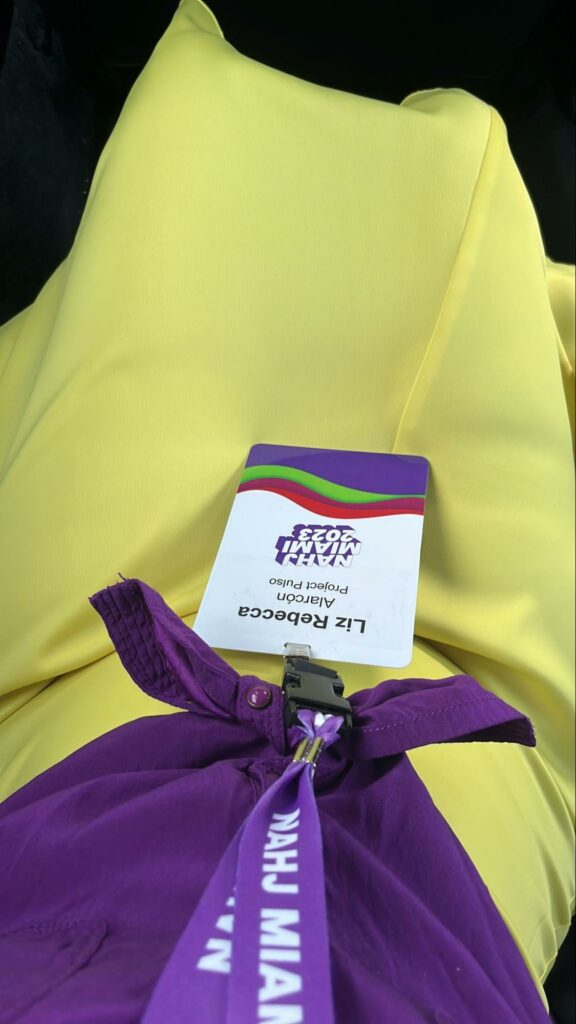 We know that Afro-Latinos are not yet getting the treatment and opportunities they deserve. It was really meaningful to see NAHJ acknowledge this with Omar Jimenez of CNN, Adriana Diaz and Angelina Salcedo of CBS and Carolina Peguero of Univision, who took colorism in the industry head on.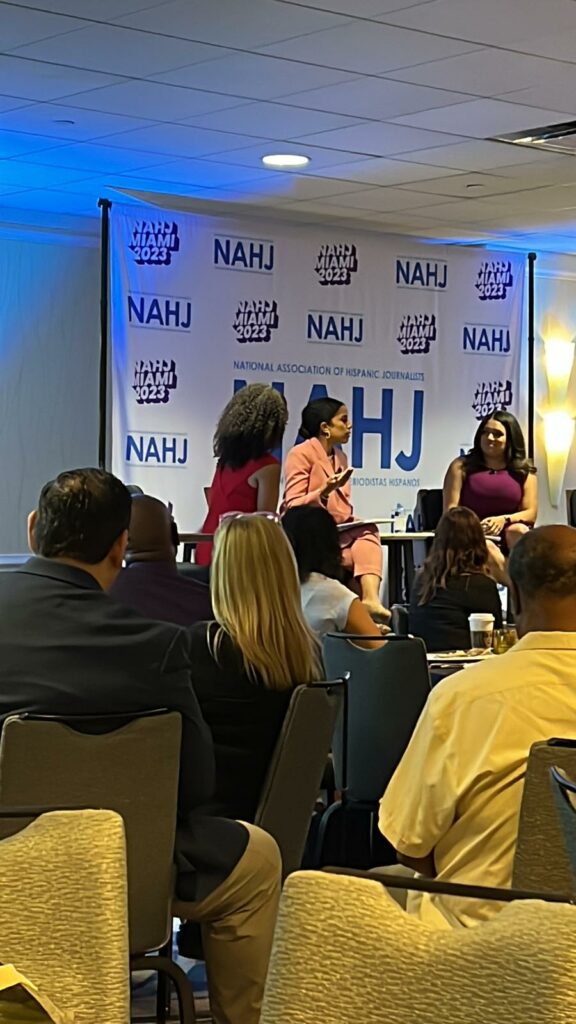 To stay on the Afro-Latino representation beat, we were proud to see Lori Montenegro of Telemundo inducted into the NAHJ hall of fame and Ilia Calderon of Univision win the Sí Se Puede Award for bravely addressing issues of racism and colorism in and outside of the media. There are so few Black Latinas on air, so to see them honored es justo y necesario.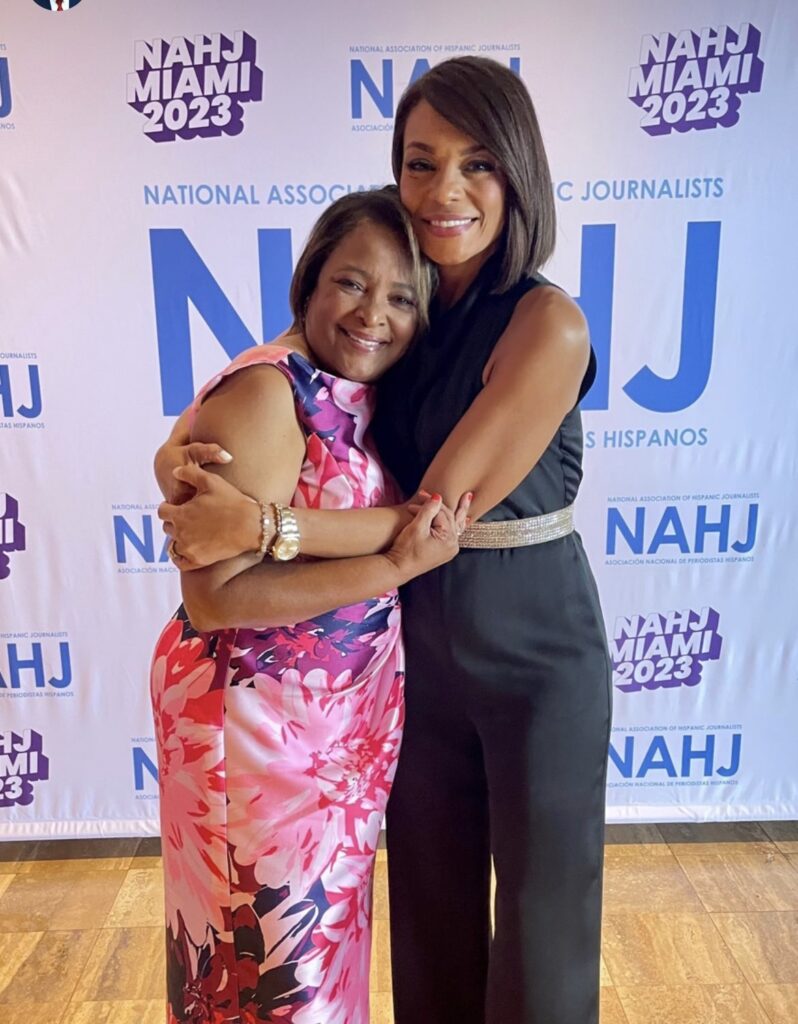 We LOVE to see Latinos finally addressing mental health, embracing therapy, setting boundaries, prioritizing self-care and digging into tough conversations our parents and grandparents shied away from. In one of the sessions, one of the panelists deemed journalists "the forgotten ones." They suffer from undetected PTSD and an overwhelm of "bad news." They, too, need to take care of themselves as they keep us informed.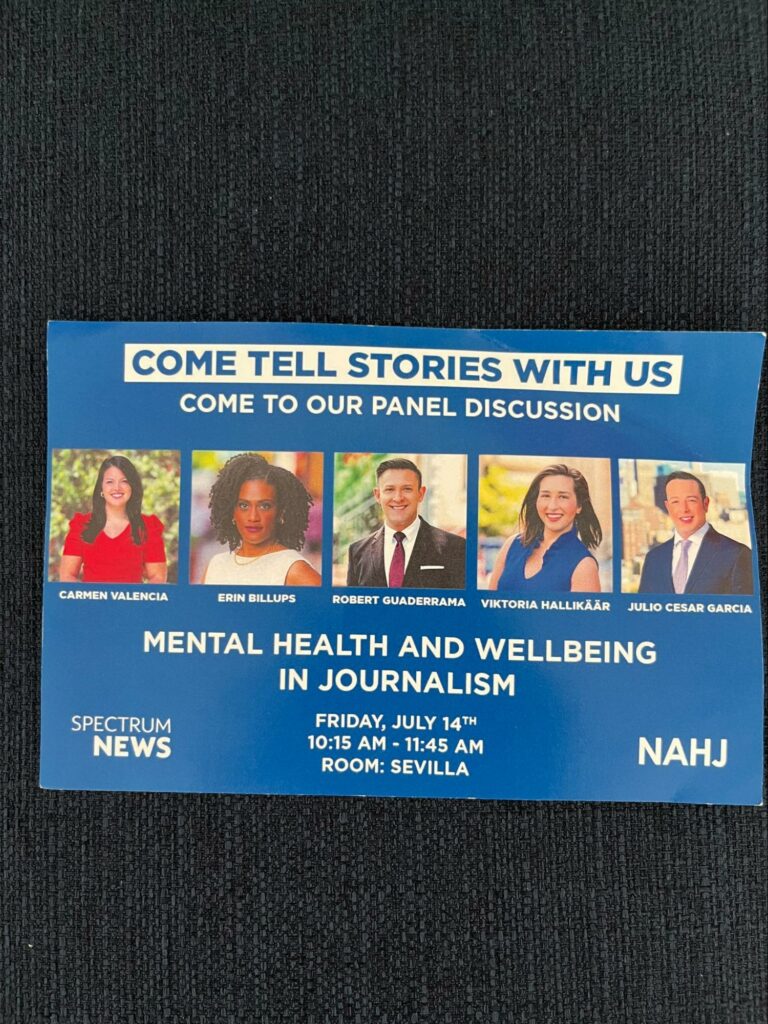 A big topic this year, LGBTQIA+ rights and representation. If you live in Florida, you know there's been an attack on this community, but if you turn on the news anywhere, you know it's happening all over the country. We were so proud to see former Pulso staffer Mateo Ventura of Aqua Center for Women addressing the rise in Anti-Trans hate and sharing how best to combat it.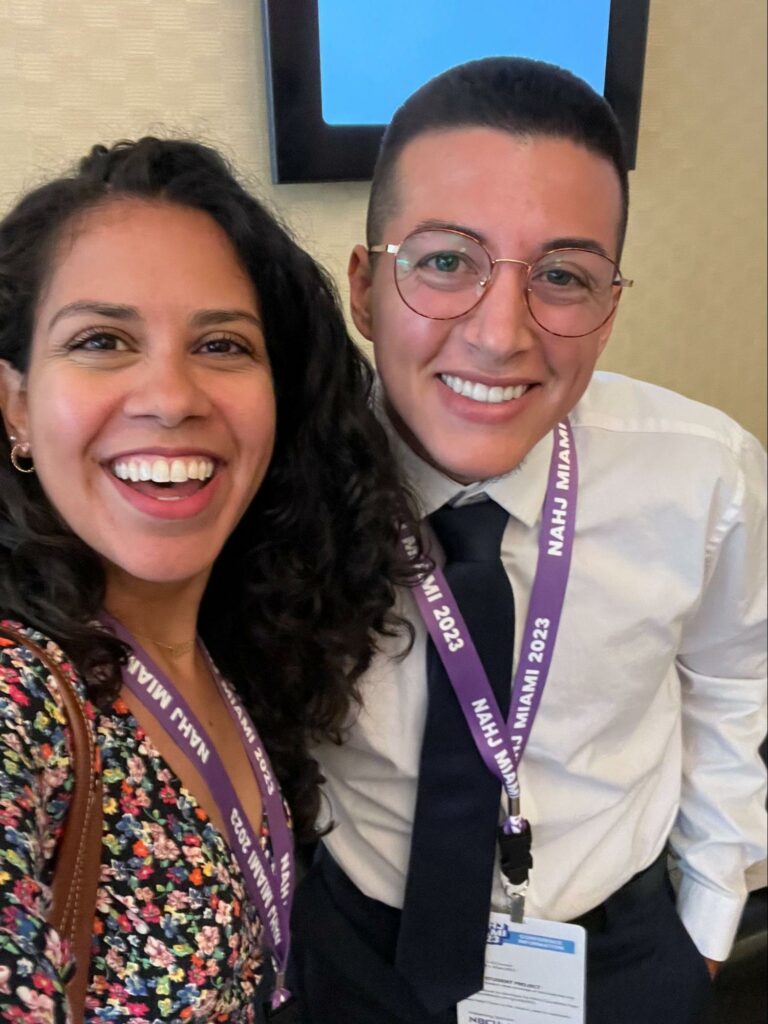 Another proud moment, seeing longtime Pulso supporter and tireless activist, Noemi Lujan Perez, have an entire session dedicated to highlighting just how few Latino Heritage Sites are protected, highlighted and funded by our government. You know our motto, #LatinoHistoryIsUSHistory.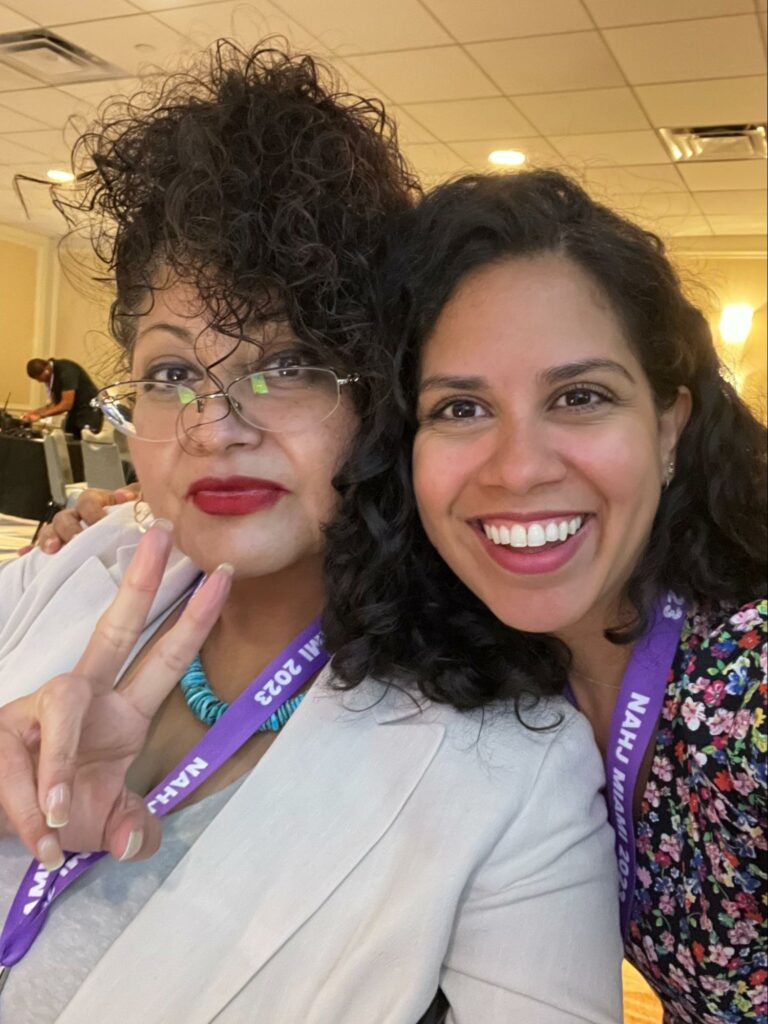 And speaking of our government, journalism is known as the fourth pillar of democracy. That's why this special message from the President to NAHJ is important. Having leadership in the White House that is not combative towards the press and acknowledges the crucial role Latino journalists play in speaking truth to power, matters.
The most uplifting part of NAHJ was seeing young journalists receive support. Legends like Maria Elena Salinas, and media pioneers like Cesar Conde stuck around, shared available job opportunities, and offered mentorship and advice. We were reminded of how many Latinos there are who share the mission of Pulso, to uplift the unheard voices in our community and to share our unheard stories como debe ser. That's why the work to make sure there are #MoreLatinosInNews is a cause we'll uplift, always.