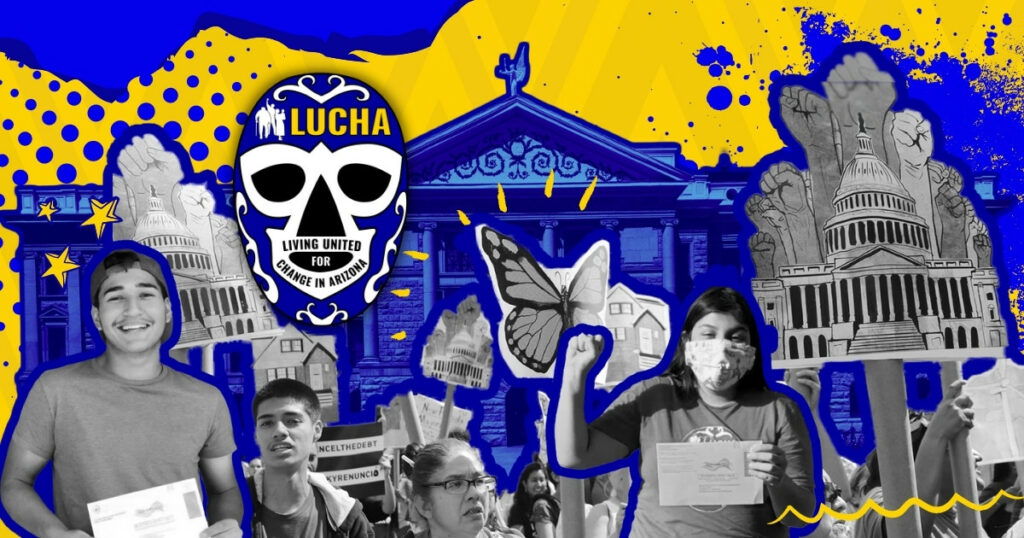 The 2022 midterms are coming up. At stake are the balance of power in Congress, in addition to how states are governed and what laws get passed, both nationally and locally. Key decisions that will affect Latinos now and for future generations — including reproductive justice, gun safety, and voting rights — are on the line.
One organization that's been working hard to make sure Latino voices get heard at the ballot box is Living United for Change in Arizona. For over a decade, LUCHA has used grassroots organizing that ultimately resulted in a big shift in the once reliably red Grand Canyon State.
In 2020, Arizona went blue in the presidential election for the first time since Bill Clinton, and also voted in a second Democratic U.S. senator. Five of its nine representatives in the House are also Dems. At the state legislature, power is now almost evenly divided, with Republicans maintaining slim majorities.
According to Way to Win's analysis of the 2020 election, three-fourths of the 120,000 voters LUCHA reached turned out to vote — and 10% were first-time voters. The group increased turnout in Arizona by nearly 5,800 votes in a state Joe Biden won by less than 10,500 votes.
LUCHA was founded in the wake of SB 1070, Arizona's anti-immigration "show me your papers" law that sparked outrage around the country. While key parts of the bill were later struck down, essentially making it ineffective, LUCHA hasn't stopped fighting. The organization recognized early on that in order to fight, Latinos need to protect and exercise their right to vote.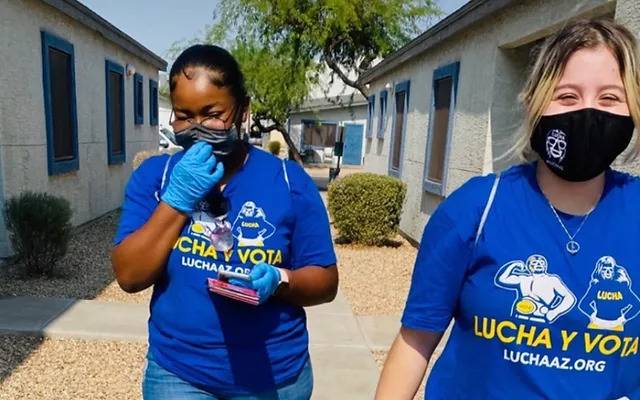 When the 2020 presidential election came around, LUCHA organizers — or "luchadores" — took to the streets to talk to their community members, help them register to vote and to know their rights as voters. For 21-year-old DACA recipient and LUCHA member Yenni Sanchez, there was much more at stake for her community.
"Many of us have DACA and are part of immigrant families. I made hundreds of calls and put my health on the line to come out and knock on doors to make sure we elected Joe Biden and Mark Kelly into office and I did it because the lives of my loved ones were on the line," Sanchez said in a statement.
Despite operating in the midst of a global pandemic, these grassroots efforts paid off. Still, LUCHA organizers know their fight isn't over, they said. "This is the Arizona we have built collectively and we will not let the leaders we helped elect forget it. Our eyes are set towards our path forward and winning more victories for our people."