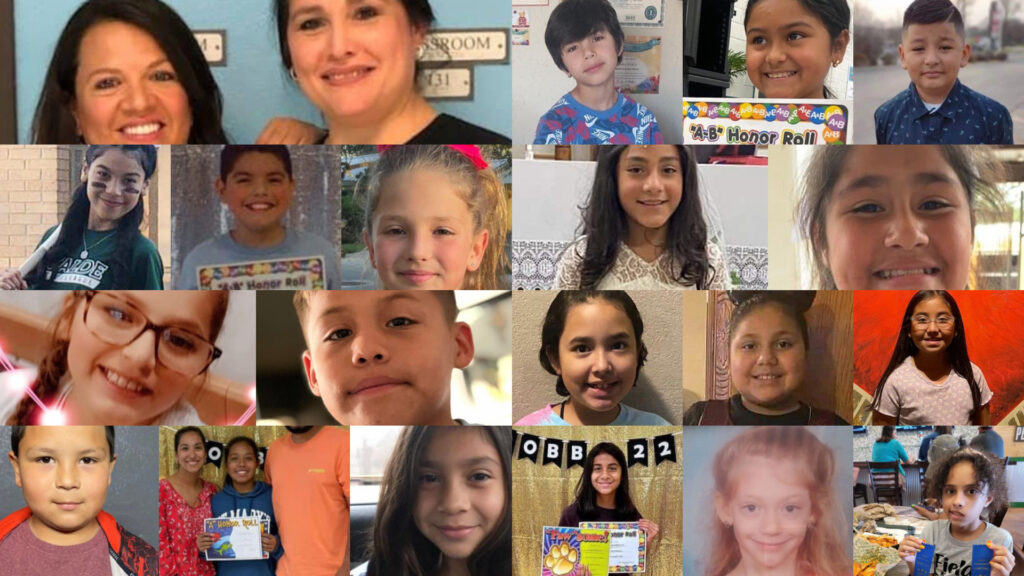 It's happened again. 212 mass shootings in 144 days. Why are we okay with this? Ten years ago, innocent children were killed at Sandy Hook Elementary. We thought that would be the incident to finally result in change. Yet here we are again. In that decade, there has been no meaningful federal action. Now we're seeing it happen to nuestra gente — to boys and girls who could be our children, cousins, nieces and nephews; to teachers who could be our spouses, siblings, colleagues or friends. 19 children and 2 teachers died yesterday at Robb Elementary, a school in Uvalde, Texas that's 90% Latino and 87% economically disadvantaged. So, what can we do to help? EveryTown.org has a petition you can sign that was started by Moms Demand Action. Or make a donation to the official Robb Elementary Memorial Fund via Zelle using the email [email protected]. Make checks payable to "Robb School Memorial Fund" and send to: 200 E. Nopal St., Uvalde, TX 78801.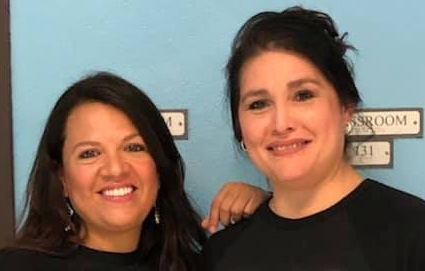 Eva Mireles (left), 44, fourth-grade teacher
"She was adventurous. I would definitely say those wonderful things about her. She is definitely going to be very missed," her relative Amber Ybarra said.
Irma Garcia (right), 46, co-teacher who taught at the school for 23 years"My tia did not make it. She sacrificed herself protecting the kids in her classroom. Irma Garcia is her name and she died a hero," her nephew John wrote.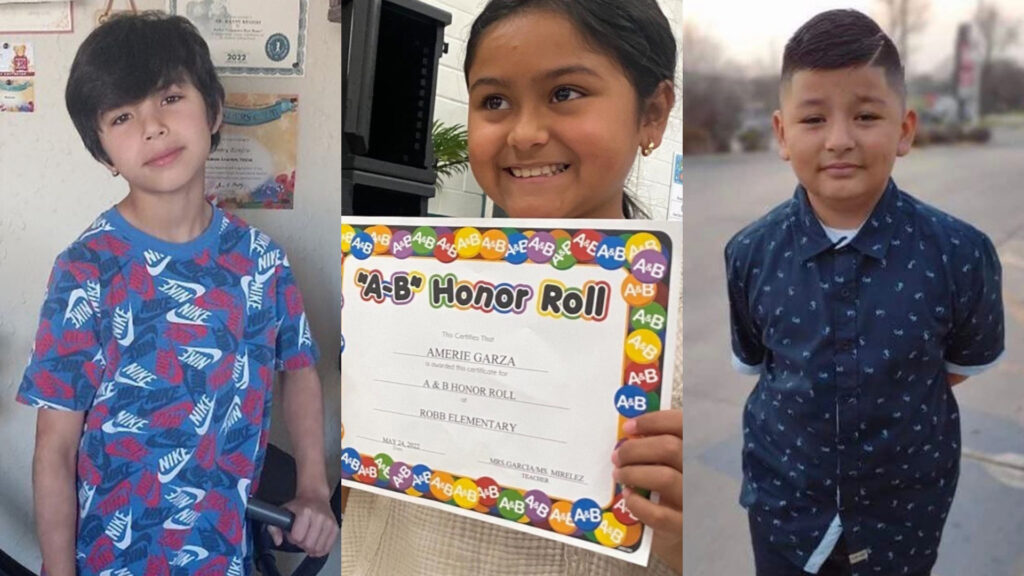 Uziyah Garcia (left), 8
"The sweetest little boy I've ever known. I'm not just saying that because he was my grandkid," his grandfather Manny Renfro said.
Amerie Jo Garza (center), 10
""She was a hero trying to call 911, to save her and her friends," her grandmother said.
Xavier Lopez (right), 10
"He was just a loving 10-year-old little boy, just enjoying life, not knowing that this tragedy was going to happen today," his cousin Lisa Garza said.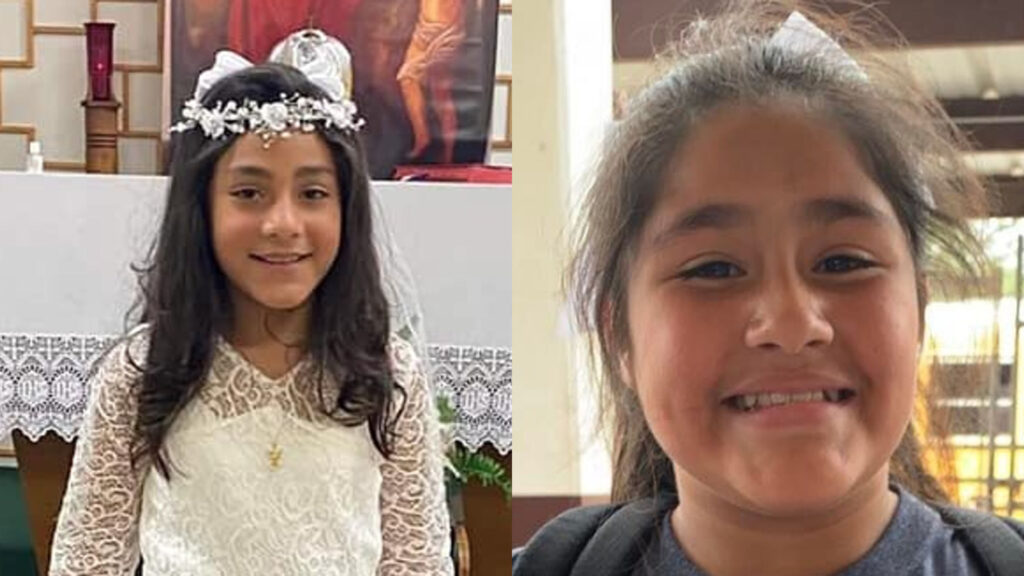 Cousins Jackie Cazares (left) and Annabelle Rodriguez (right), both 10
"Today my two beautiful nieces Jackie and Annabelle were taken away from us too soon. Love you my babygirls. Till we meet again." their aunt said.
"I hope you know how loved you are. I'm so sorry I forgot to say good morning today. I love you always and forever baby sister," Jackie's sister said.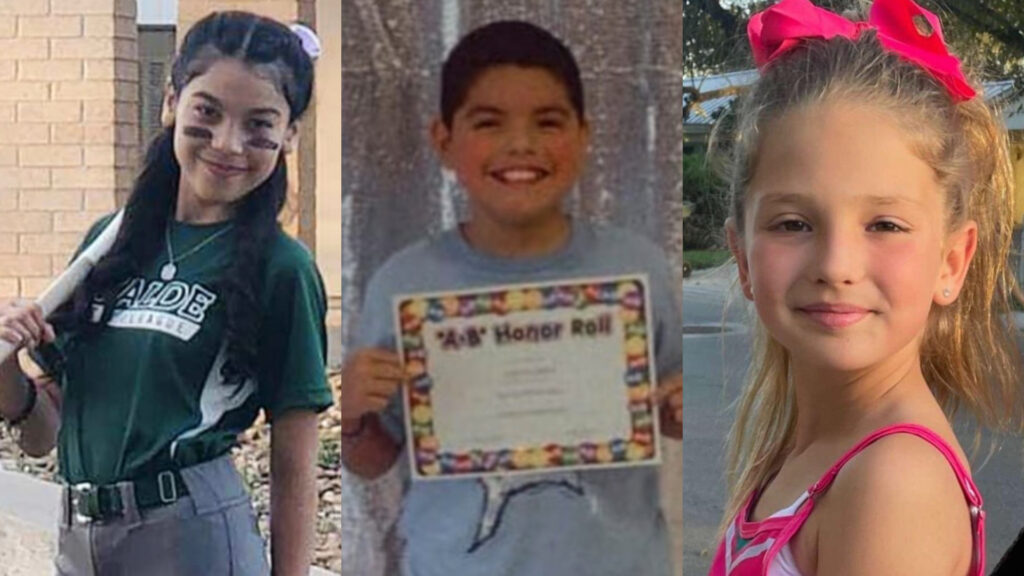 Eliahana Cruz Torres (left), 10
"She was very excited about her softball game today. She was kind of nervous," her aunt said. "They were gonna, I guess, announce the ones that made it to all stars. And she was, like, 'what if I make it? So she was excited."
Jose Flores Jr. (center), 10
"He was a very happy little boy. He loved both his parents … and loved to laugh and have fun," his uncle said.
Makenna Lee Elrod, (right), 10"Hug your loved ones tonight and tell them you love them. You never know when you won't have the chance to anymore," her sister wrote.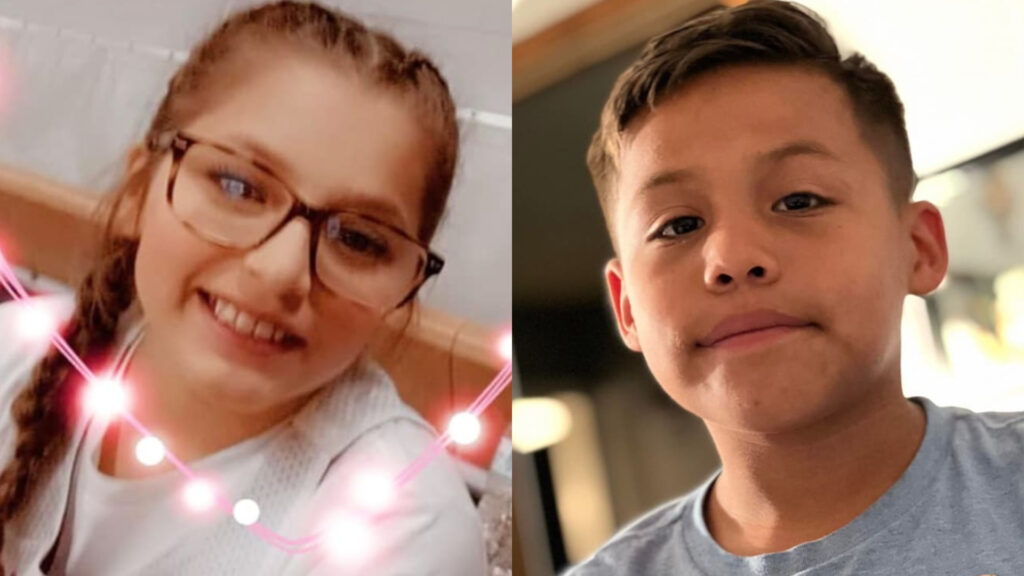 Cousins Jailah Nicole Silguero (left), 11, and Jayce Carmelo Luevanos (right), 10
"Jailah didn't want to go to school yesterday," her grandmother said. "That's what her momma was really upset about last night: 'If only I had let her stay home.'"
"Still can't believe we're never gonna see you again," Jayce's aunt wrote.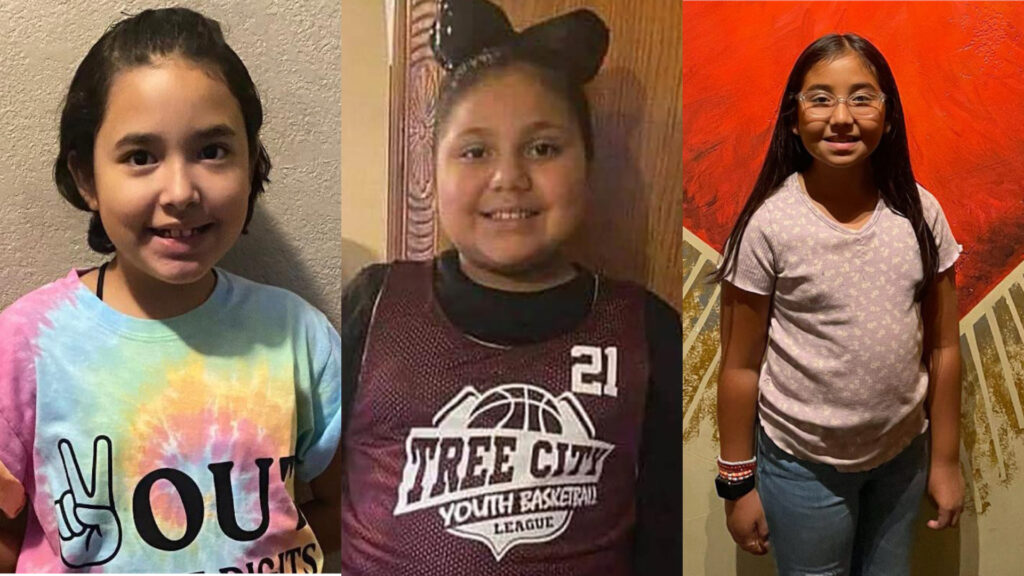 Alithia Ramirez (left), 10
"Trying to find my daughter Alithia. I called all the hospitals and nothing," her father wrote on Faebook, before learning of her passing. She had just celebrated her birthday a month before.
Ellie Garcia (center), 10
"Our Ellie was a doll and was the happiest ever," her parents said.
Tess Marie Mata (right), 10"My precious angel you are loved so deeply. In my eyes you are not a victim but a survivor. I love you always and past forever baby sister," her sister Faith wrote.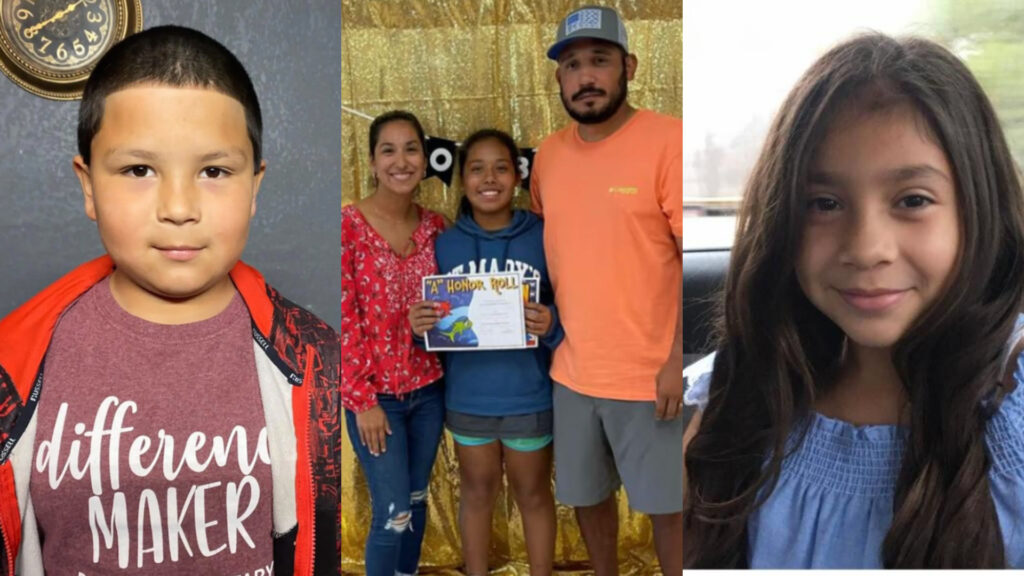 Rogelio Torres (left), 10
"Thank you for the prayers and for trying to help find my cousin, it breaks my heart to say my Rojelio is now with the angels," his cousin wrote on Twitter.
Alexandria Aniyah Rubio (center), 10
"We told her we loved her and would pick her up after school. We had no idea this was goodbye," her mother wrote on Facebook.
Nevaeh Bravo (right), 10⁠
"Thank you everyone for the prayers, our Nevaeh has been found! She is flying with the angels above. We love you Nevaeh very much princess!" her cousin said on Facebook.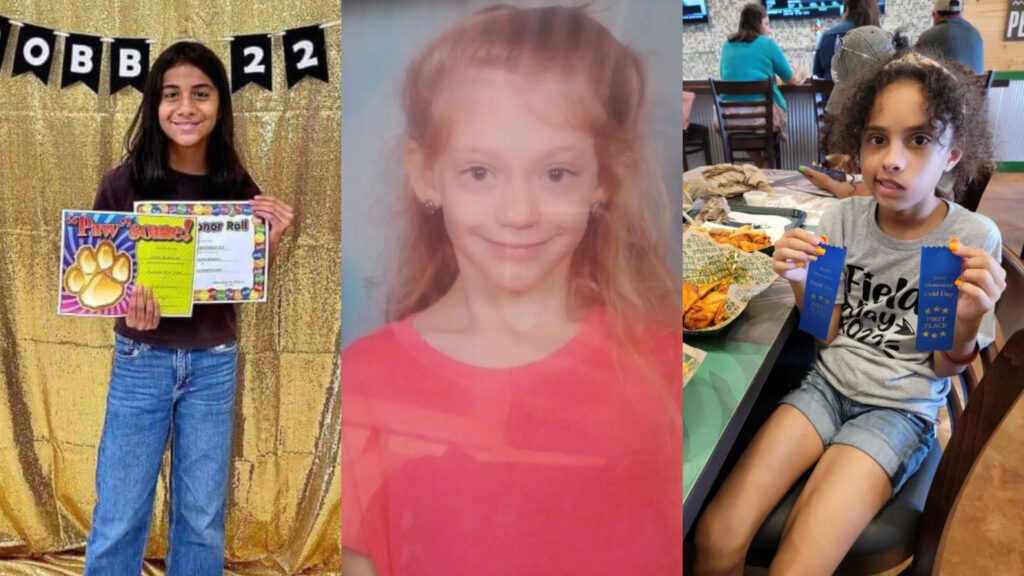 Maite Yuleana Rodriguez (left), 10⁠
"We are deeply saddened by the [loss] of this sweet smart little girl…. God bless and may she R.I.P Maite Rodriguez we love you," a family relative wrote.
Miranda Mathis (center), 11
"My sweet baby cousin, we loved you dearly," her cousin said on Facebook. "I'm so sorry this happened to you." Miranda's brother attended the same school, but survived the shooting.
Layla Salazar (right), 10⁠ "She was just a whole lot of fun," her father said of his daughter, who enjoyed swimming, dancing, running, and listening to the song "Sweet Child O'Mine" with her dad.
As the community of Uvalde mourns this tragic event, several groups have already started to organize resources to provide aid for nuestra gente. Here's how you can help:
Help fundraise for victims' families through the Texas Elementary School Shooting fundraiser on GoFundMe.
Send a check to the city of Uvalde to help cover medical expenses. Send to: City of Uvalde, P.O. Box 799, Uvalde, Texas 78802.
Lawyers can volunteer with the San Antonio Legal Service Association's efforts to provide legal counsel for victims' families by emailing [email protected].
Help in the fight to end gun violence by visiting EveryTown.org and signing the petition started by the organization Moms Demand Action.