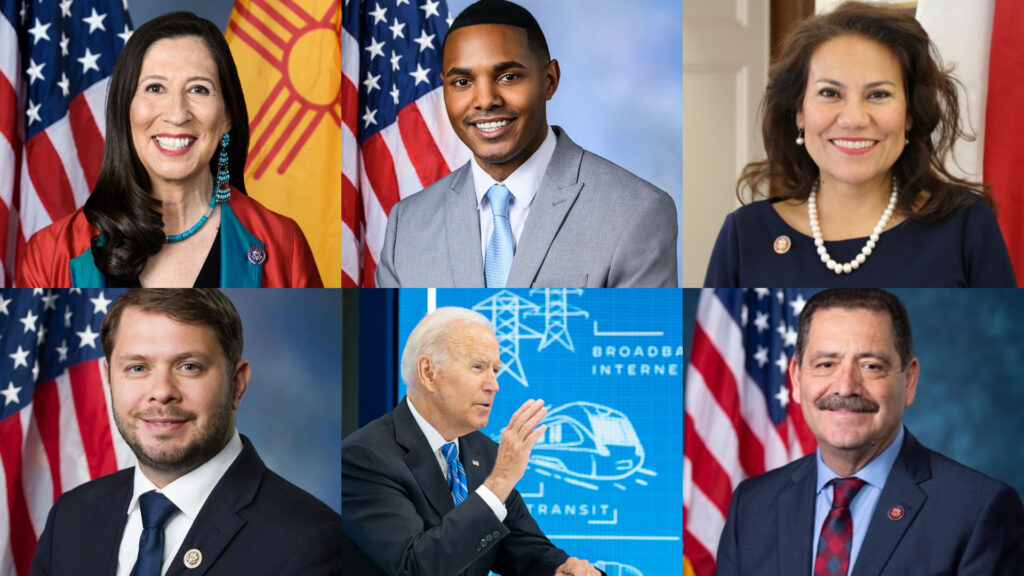 Better roads, bridges and broadband internet will soon be coming your way after President Joe Biden signed into law the $1.2 trillion Infrastructure Investment and Jobs Act. It took months of negotiations before Congress could reach a deal, and Latino leaders are sharing their thoughts.
"My message to the American people is this: America is moving again and your life is going to change for the better," Biden said during a signing ceremony Monday. "With this law, we focused on getting things done. I ran for president because the only way to move our country forward in my view was through compromise and consensus."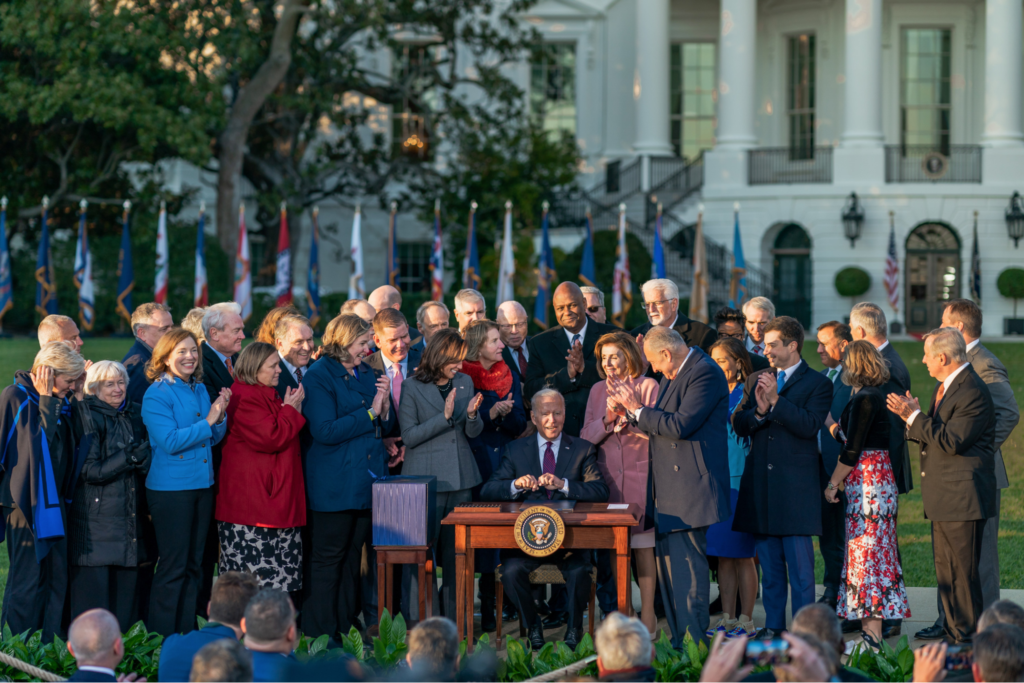 Here's a breakdown of what's in the bill:
$73 billion to upgrade the nation's electricity grid.
$66 billion for improved rail, including funding new rail lines.
$65 billion to provide broadband internet for rural and Indigenous communities.
$47 billion for climate resiliency against wildfires, hurricanes and flooding.
$21 billion for environmental projects, such as cleaning up abandoned mines
$15 billion for removing lead service lines and bringing water systems up to date.
$7.5 billion for electric vehicles and increasing the availability of charging stations.
$2 billion for transportation projects in underserved rural areas.
So, what did Latino members of Congress have to say about this historic investment?
Rep. Ruben Gallego (D-AZ)
"Democrats have delivered infrastructure week in the first year, where Trump couldn't in four years. Infrastructure and jobs are coming your way, America, thanks to Democrats and thanks to the Biden administration."
​​Rep. Teresa Leger Fernández (D-NM)
"It will create so many jobs in our communities, and once we finish with this bill, we are going to move on to do the Build Back Better bill, because that's the bill that's for the people, para la gente. I can't wait."
Rep. Ritchie Torres (D-NY)
Rep. Veronica Escobar (D-TX)
Rep. Chuy García (D-IL)
House Democrats could vote as soon as Thursday on Biden's $1.75 trillion social spending bill.