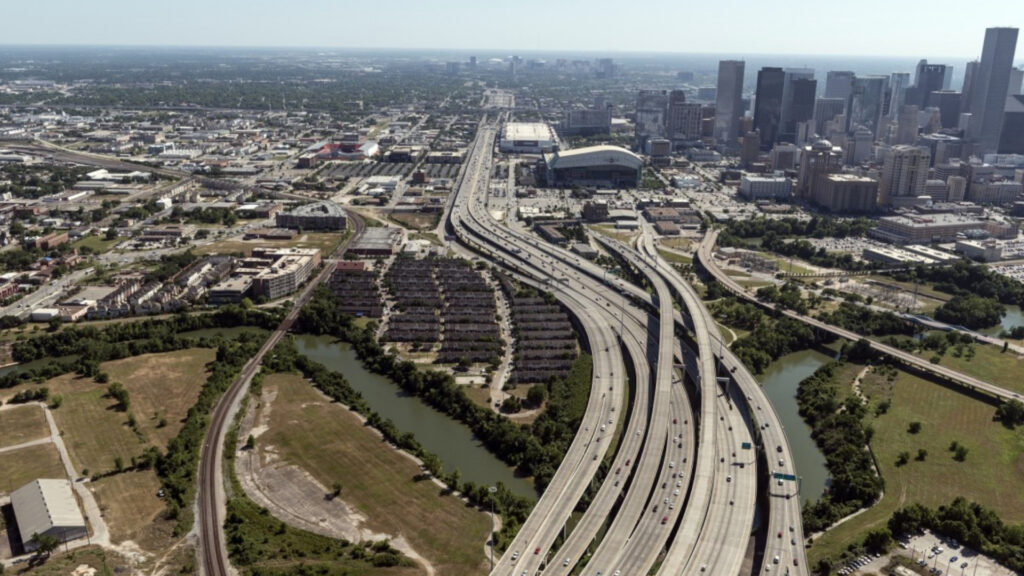 In a major win for President Joe Biden, the Senate on Tuesday passed with bipartisan support a $1.2 trillion infrastructure bill. If it passes in the House of Representatives, experts say the bill could also be a big win for Latinos across the country.
The bill, which garnered the support of all 50 Senate Democrats plus 19 Republicans, would inject new federal spending into improving infrastructure for transit, water, energy and internet. Proponents of the bill say it would add millions of American jobs over the next decade.
For Rep. Adriano Espaillat, a Dominican American Democrat from New York, the "infrastructure bill is an opportunity to bring jobs" to Latinos after the COVID-19 pandemic disproportionately impacted Latino communities. He also called it "a way to build back better. Smarter."
The infrastructure bill includes:
$110 billion to repair roads, bridges and highways.
$66 billion to improve passenger and rail services.
$65 billion for better broadband access for underserved communities.
$65 billion to update the nation's electric grid.
$55 billion for water and wastewater infrastructure.
$39 billion for expanding and improving public transit.
$25 billion for airport improvements.
$12.5 billion for electric vehicle charging stations and electric school buses.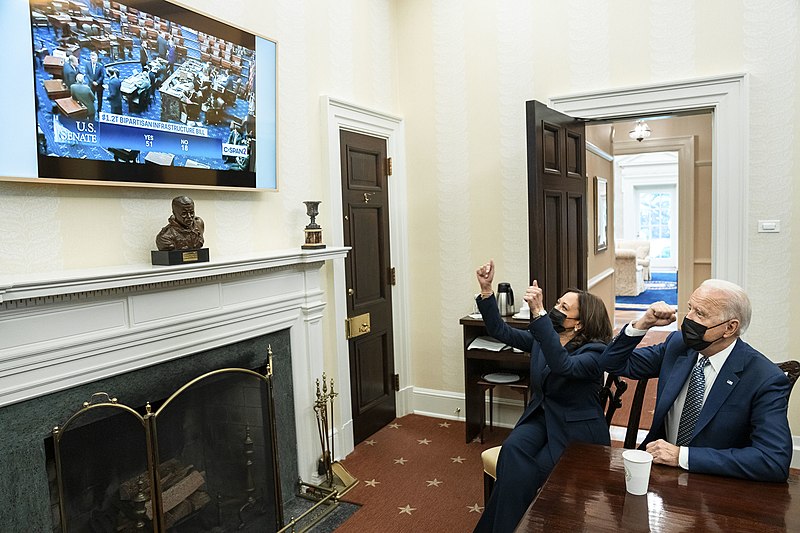 Darryl Morin, the president of Forward Latino, a national advocacy and service nonprofit based in Wisconsin, was impressed by what the bill could mean for Latinos nationwide.
With the investment in high-speed internet access for low-income families, rural areas and tribal communities, "this will ensure that children of color will have access to the resources needed so they too can complete their homework, go online to gain technical training, or apply to college or a job," he said.
Morin also lauded the historic investments in transportation, which he said will help Latinos to reduce commute times and increase economic opportunities. "It will provide cost effective and eco-friendly transportation, maximizing productivity, health and quality of life for all," he said.
According to a fact sheet provided by the White House, "bus and transit workers are 31% Black and 19% Hispanic, compared to 12% and 18% respectively of the workforce overall."
Morin called the improvements in water infrastructure — which include replacing lead pipes in 10 million homes and 400,000 schools and childcare facilities — "much overdue." Approximately 29% of Latinos live within three miles of a Superfund site, which "can result in elevated levels of lead in children's blood," White House officials said.
Though Morin "encourages swift passage" of the infrastructure bill in the House, that wish may take some time to come true. House Speaker Nancy Pelosi said she won't take up the infrastructure bill without also taking up a separate $3.5 trillion budget package aimed at expanding the social safety net. That package isn't expected to be considered until the fall.
If passed, the budget reconciliation package would provide more support for families, expand federal healthcare programs, invest in environmental justice, combat climate change, add more infrastructure projects and jobs, and provide millions of working immigrants with permanent U.S. residency.
"The pandemic made clear that human infrastructure — healthcare, child care, housing, education and other systems and workers — are just as indispensable to … the country's future," said Janet Murguía, president and CEO of UnidosUS. "Latinos, immigrants and the 5 million undocumented essential workers who helped carry us through the worst of the pandemic will us help us build the road to recovery."