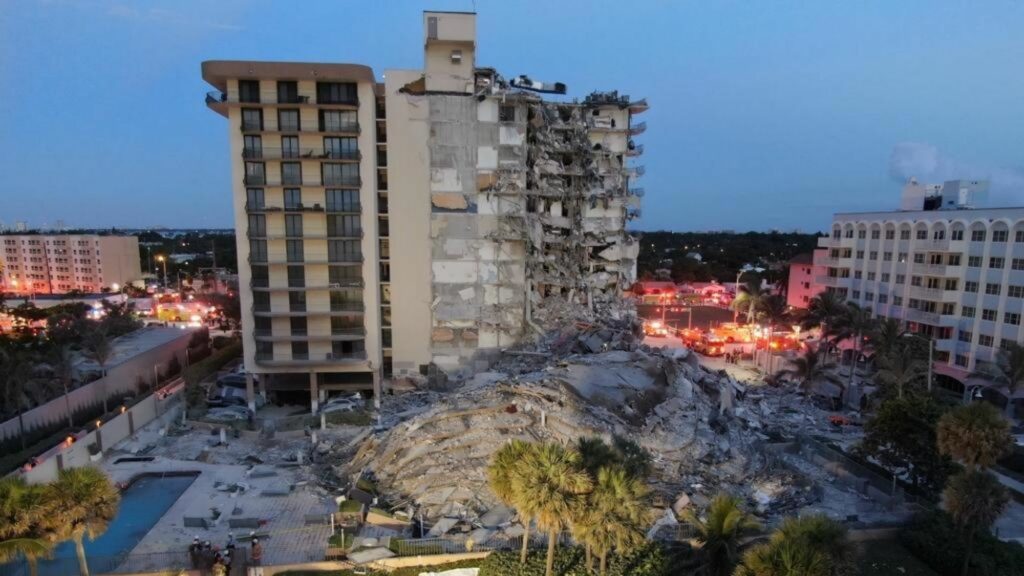 At least 36 Latin Americans are among the missing after the Champlain Towers in Surfside, Fla., collapsed early June 24. Families from Paraguay, Colombia, Venezuela, Uruguay, Chile, Puerto Rico and Argentina are hanging onto hope as search and rescue efforts are underway. And many local organizations are doing their part to provide services to those coping with the loss of housing, food and loved ones.
According to the latest updates from Miami-Dade County, the partial collapse of the residential building has resulted in 18 confirmed deaths. Community members wait in worry as 145 people are still unaccounted for.
"I can't believe that this is actually happening," Jenny Urgelles told South Florida's NBC affiliate.
Urgelles' parents, Ray and Mercy, have still not been found. The couple lived in the building for seven years.
"My emotions are I'm upset, I'm sad, I just feel like it's like waves of emotion that I'm going through right now. You see the photos [of the collapse] and they're so awful," Urgelles said.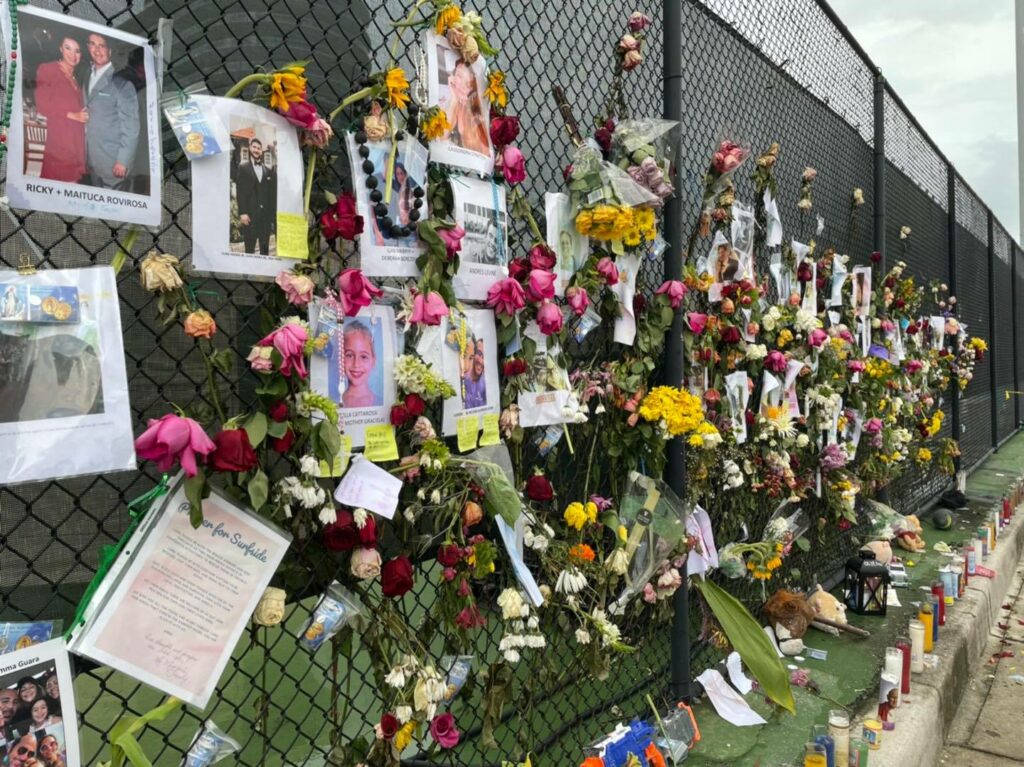 Six-year-old Sofia Núñez Galfrascoli and her two dads, Fabian Núñez and Andres Galfrascoli, are also among the missing families. Galfrascoli, a renowned plastic surgeon from Argentina, was said to have flown to Miami to escape the worsening COVID-19 cases back home. They were staying at a family friend's apartment at the tower so they could spend a day with their daughter at the nearby beach.
"It would be impossible to explain how much they had to fight to have their little angel, and now she's also missing," their friend Nicolás Pakotas told Argentinian newspaper Clarín.
According to the Argentinian Foreign Ministry, at least nine other Argentine nationals are still missing.
More than 100 people attended a beach vigil on Monday night to commemorate the victims and those still missing.
"The chances of us finding someone alive is diminishing with every hour that passes, but we're always going to remain hopeful and we are still in a rescue mission," said Maggie Castro, a firefighter paramedic with Miami-Dade Fire Rescue.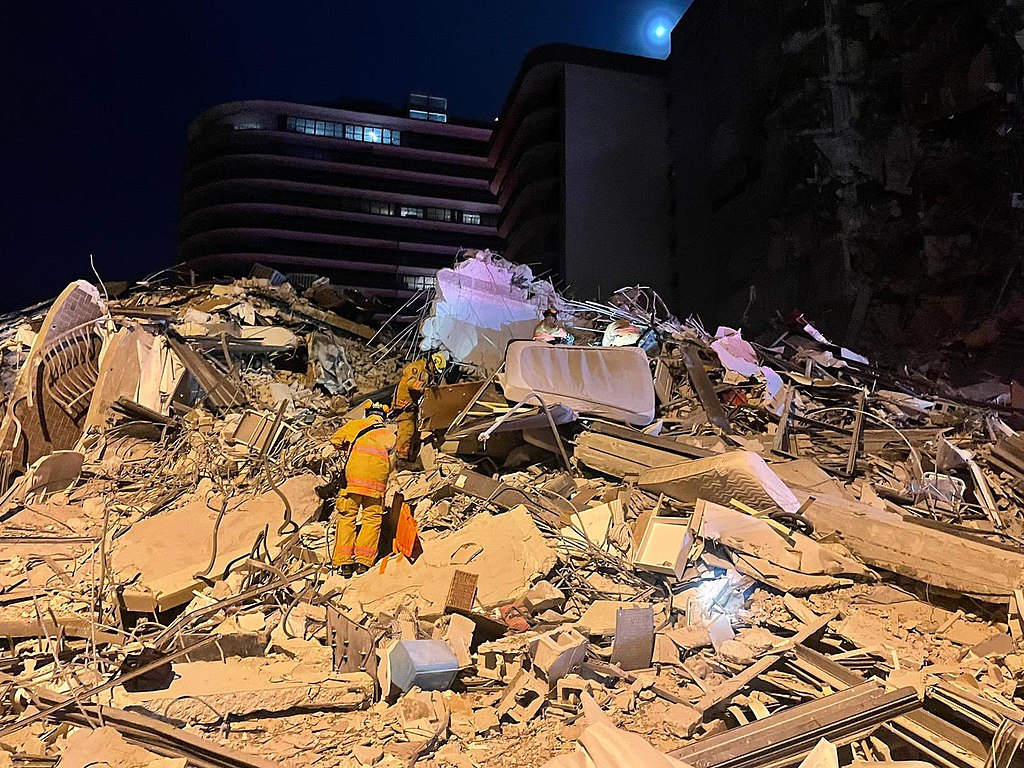 The community of Surfside has come together during this time of crisis, volunteering their time and resources to aid in the search for survivors. Local organizations are taking donations and providing resources to the victims. The Greater Miami Jewish Federation has a hotline available 24/7 to provide help with housing, counseling and other services for those affected. The Catholic Charities of the Archdiocese of Miami are on site, coordinating food gift card distributions and housing assistance.
Updates and encouraging messages are being shared through social media under hashtags like #SurfsideStrong. World Central Kitchen, a nonprofit organization that mobilizes behind feeding communities in times of crisis, shared their dedication to keeping rescue teams fed on Twitter.
Latino community members are also sharing prayers and condolences online as well. Florida's first Hispanic female lieutenant governor, Jeanette Núñez, tweeted a commemoration for the victims that have been identified.
President Joe Biden and First Lady Jill Biden met with families and first responders on Thursday. Out of respect for the victims and in order to continue search efforts, Miami Beach has canceled Fourth of July celebrations.
The cause of the collapse is still unknown and under investigation. A 2018 report revealed that the building had severe foundational damage. And 36 hours prior to the collapse, a pool contractor photographed damage showing "standing water all over the parking garage."