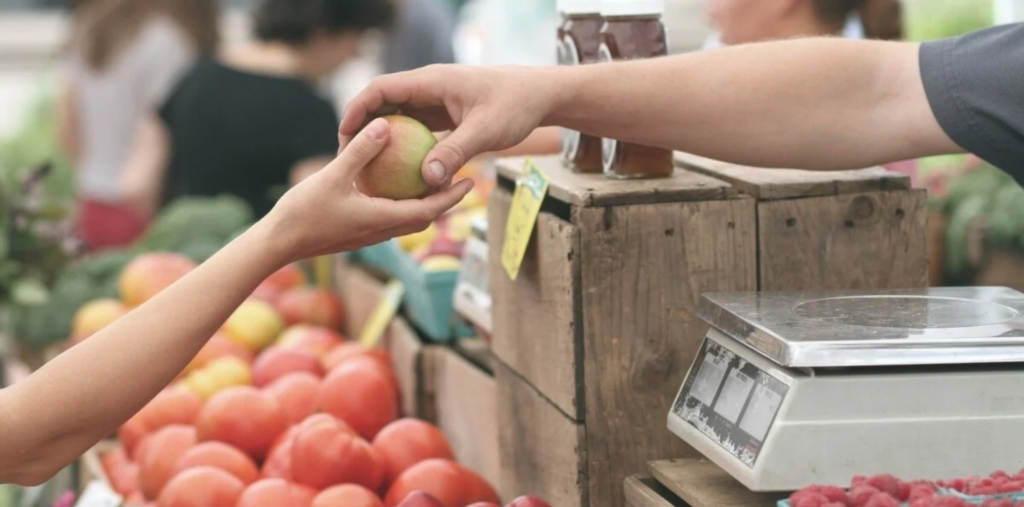 In March, President Joe Biden signed the American Rescue Plan Act of 2021, which provides $490 million in state funding for the Special Supplemental Nutrition Program for Women, Infants, and Children — better known as the WIC Program. This means moms and families on WIC will receive a temporary increase in the amount of benefits to buy fruits and vegetables, from June to September 2021. Here's everything you need to know:
1. How do I apply for WIC?
Use this directory to find your state's website and apply online, or call using this list of toll-free numbers. Here are direct links to WIC programs in these states:
Here is a list of all states that have opted in for the increase as of April 27.
2. Who is eligible?
The WIC program serves pregnant women up to six months after they give birth (one year if breastfeeding), infants through their first year of life, and children up to age 5. Fruits and vegetables are issued via a cash-value voucher (CVV) or benefit (CVB).
To be eligible for WIC, you must:
Live and prove residency in the state where you apply
Be below income requirements (if you receive SNAP or Medicaid benefits, you already qualify for WIC!)
Attend an appointment at your local WIC office to be approved
Be deemed a nutrition risk (which they will determine at your appointment).
Undocumented immigrants may be eligible if they are at nutrition risk. If you receive WIC you will NOT be considered a public charge
3. How do I receive the extra benefits? What can I buy?
All women and children 1–4 years old enrolled in the WIC Program will receive an increase in their fruits and vegetables cash voucher to $35 per participant, per month.
If you have more than one family member on WIC over age 1, you will get $35 per member. For example, a pregnant woman and her 2-year-old child will receive a total of $70 in cash vouchers per month to use on produce. You can buy any kind of fresh fruit or vegetable as well as frozen fruits and vegetables. You can also use these vouchers to buy local produce.
Check the directory to find a WIC farmer's market nutrition program in your area. You can find healthy recipes and cooking resources here.
4. Do I have to spend it all at once?
Benefits are good for 30 days from the date they are issued. For example, benefits issued on Sept. 27 can still be used through Oct. 26.
5. Are babies eligible for the increase?
No. Families will receive an extra $35 for each member over age 1.
6. How can I check my benefits?
Go to www.ebtedge.com or find your state agency phone number here.