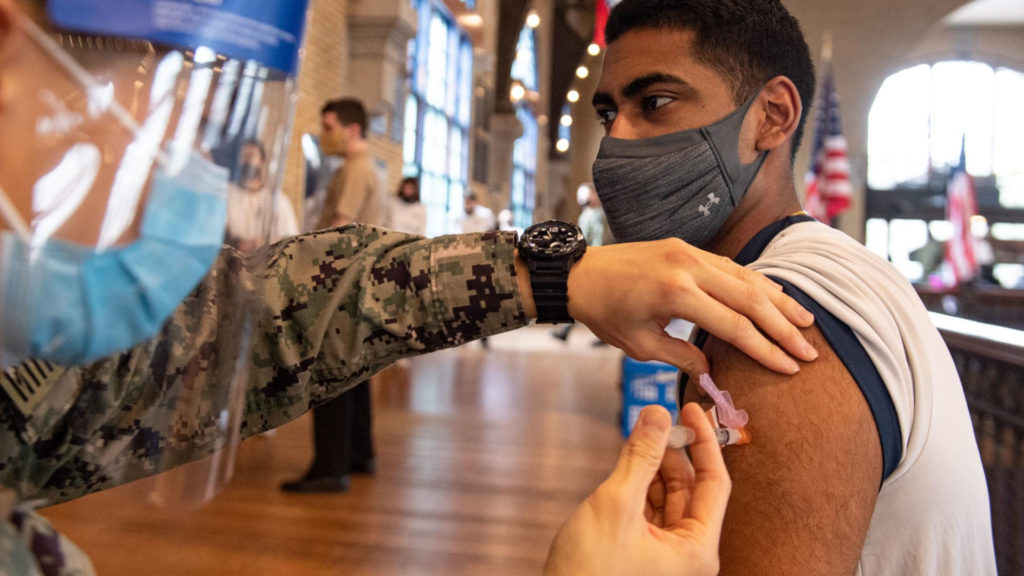 While a large majority of Latinos have received or plan to receive the coronavirus vaccine, 30% say they probably or definitely won't get vaccinated, despite the fact that the vaccine is safe. Now several Latino-centered organizations are trying to change some minds.
All three U.S.-approved vaccines — Pfizer, Moderna and Johnson & Johnson — are proven to be safe by scientists, medical experts and respected health agencies. Despite this, the primary reason Latinos give for refusing the vaccine is fear about the vaccine's safety. Serious and long-term side effects from the vaccine are "extremely unlikely," according to the Centers for Disease Control and Prevention.
Since December, 272 million doses of the vaccine have been administered in the U.S. The average number of COVID-19 cases is now down across all 50 states and is at its lowest point in nearly a year.
Still, health experts say "the virus is unlikely to go away" because of vaccine hesitancy and the global spread of coronavirus variants. Medical officials underscore the best way to manage the virus and to limit the number of deaths is to get vaccinated.
According to Change Research, 72% of unvaccinated Latinos personally know someone who is unwilling to get vaccinated because of false beliefs about the vaccine's safety. More than half of all unvaccinated Latinos won't get vaccinated because they think the vaccine is unsafe. Facebook is the No. 1 source of vaccine misinformation.
"These numbers should be alarming to anyone who wants to see us get through this pandemic," said María Teresa Kumar, co-founding president and CEO of Voto Latino.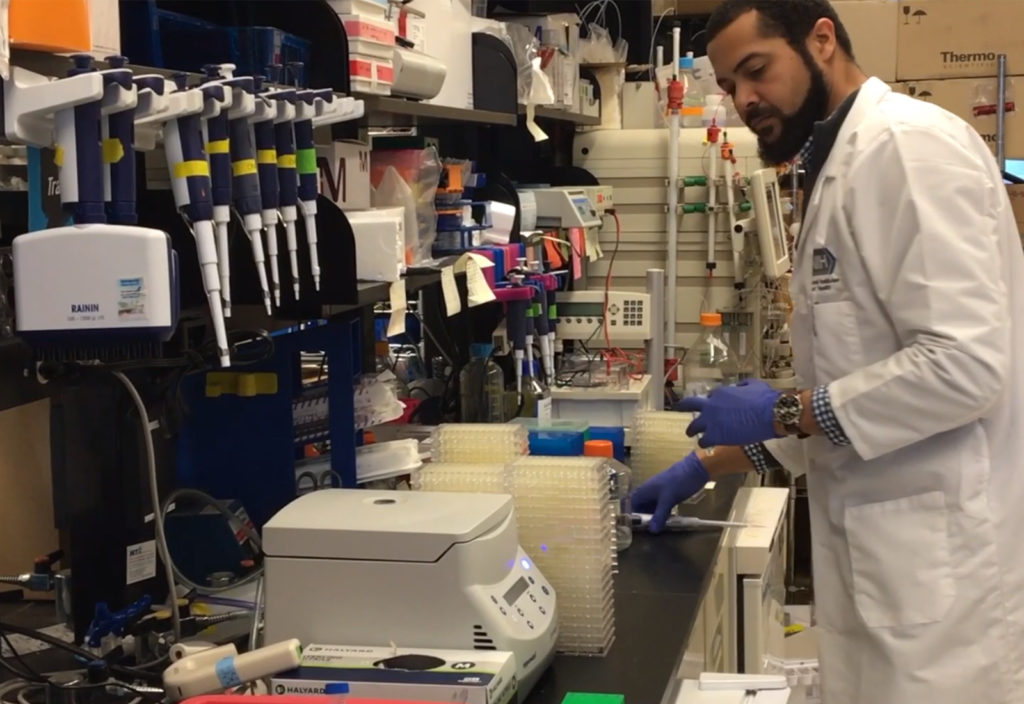 During clinical studies, the Food and Drug Administration required vaccinated individuals be monitored for two months after their second dose. Most vaccine side effects, in general, usually happen within the first six weeks. To date, officials have found just two types of health problems after coronavirus vaccination — both of which are rare and a result of the J&J vaccine.
Those issues are a severe allergic reaction called anaphylaxis, which the CDC says can occur after any vaccination; and blood clots. So far, the rate of blood clots occuring is seven out of every million women, aged 18-49, who received the J&J vaccine.
Safeguards are in place at vaccine sites around the country, including monitoring all vaccinated individuals for 15 to 30 minutes after vaccination, to look for signs of adverse reactions.
In an effort to persuade the 12-15 million unvaccinated Latinos to get their shots, nonprofit organizations Voto Latino and Media Matters for America are launching a nationwide campaign through the Latino Anti-disinformation Lab.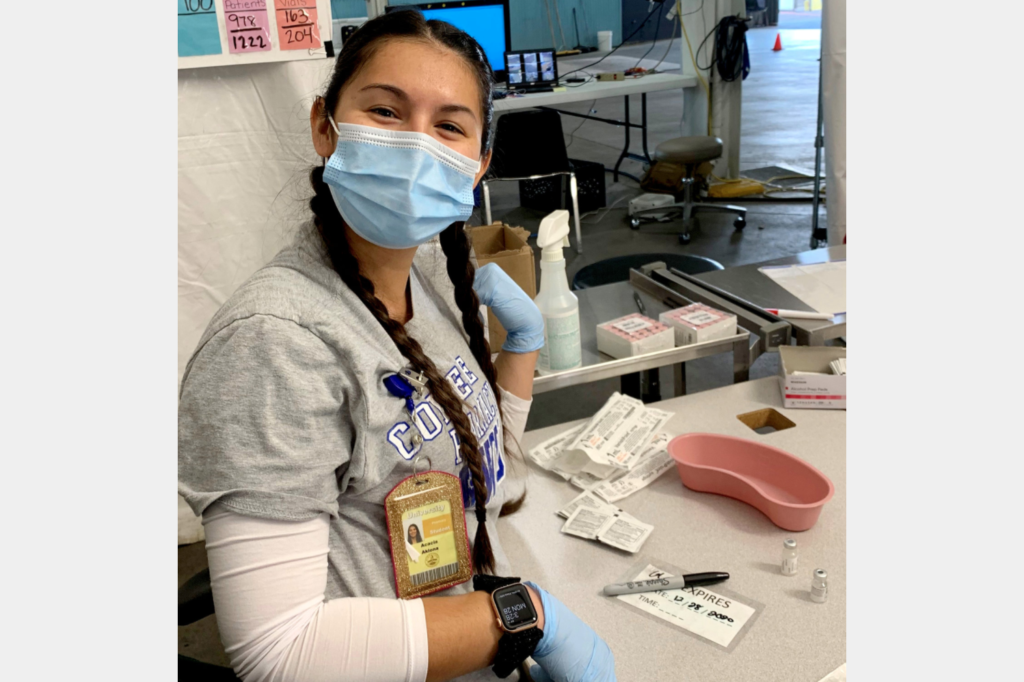 Groups on the ground say it's pertinent that health officials work with trusted Latino community organizations to help address concerns.
The Immigrant Legal Center in Omaha, Nebraska has teamed up with medical providers to host virtual educational events about the vaccine. The firm also has a hotline for questions related to the vaccine.
"We're also working on creating … informational materials that can be shared with the community so they can have their questions answered," said managing attorney Roxana Cortes-Mills.
Meanwhile, immigrant advocacy organization Centro Hispano has partnered with the University of Nebraska Medical Center to distribute Spanish-language flyers and host vaccination drives.
"We have had clients who have had their questions assured and have ended up registering for the vaccine," said Karina Perez, executive director of Centro Hispano. "We're hopefully going to see a trend upward of getting more vaccinations."
To find a vaccination site nearby, visit vaccines.gov.