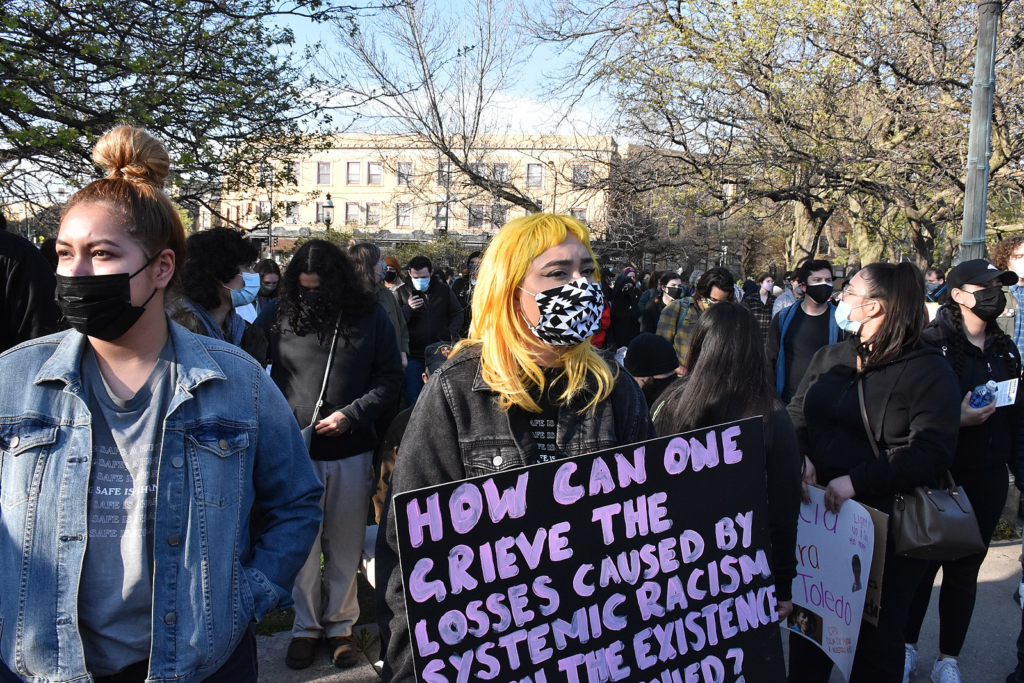 In 2021, there have been only three days in which police have not killed someone. Now, thousands across the country are protesting in the aftermath of several high-profile police killings. As last summer's racial uprisings echo in the current waves of protests, another reminder of the state of police violence came on Tuesday, April 20. That's when former Minneapolis police officer Derek Chauvin was found guilty on all three counts for the murder of George Floyd. To many, the verdict signals accountability, but many activists are looking toward the horizon for a deeper sense of justice.
"This verdict doesn't change the truth: we have a racist police problem that keeps brutalizing Black and Brown people every day. We demand a new approach to keep our communities safe," tweeted grassroots organization, Voto Latino.
In the backdrop of the jury's decision are the recent deaths of Ma'Khia Bryant, Daunte Wright, Adam Toledo, Anthony Thompson Jr., and the hundreds of people who die at the hands of police each year. As of April 23, police in the U.S. have killed 319 people this year alone.
Many public figures, including politicians, celebrated Chauvin's verdict, calling it "justice" and "accountability." In some cases, this resulted in backlash. After House Speaker Nancy Pelosi thanked the late George Floyd for "sacrificing [his] life for justice," many denounced the comments. In the wake of Adam Toledo's death, Chicago Mayor Lori Lightfoot was publicly criticized for her response. "What our community demands and deserves is more than prayers or platitudes, but action," Alderman Byron Sigcho Lopez told the mayor.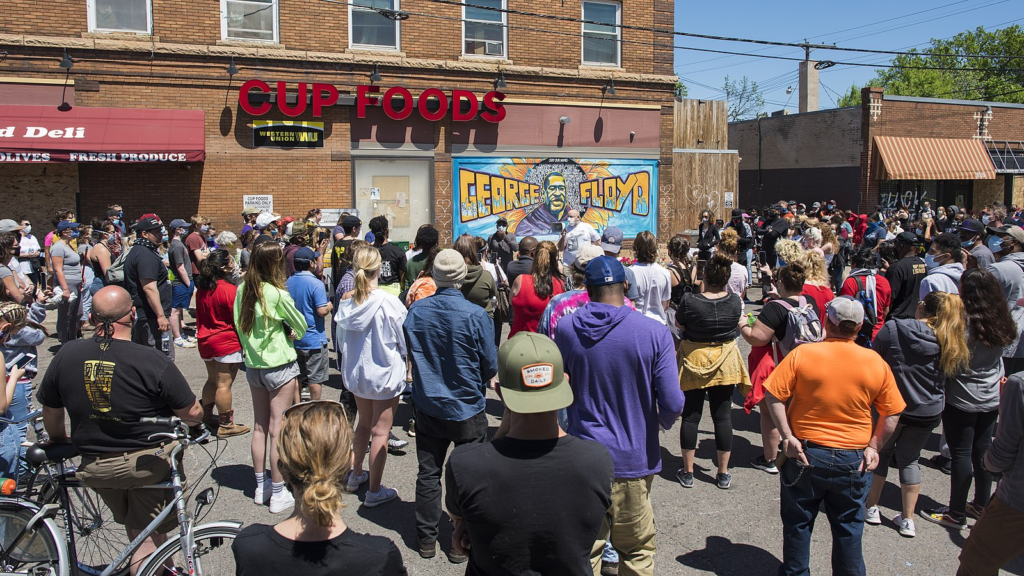 Since the death of George Floyd, 30 states have passed more than 140 reform laws, many which revolve around use of force, disciplinary systems and transparency. Yet these laws, and the mobilization that fueled the movement that led to these laws, seem to be falling short. That's because, as advocates point out, police continue to murder people from communities of color.
In some cases, police reform isn't even happening. President Joe Biden stepped back on his campaign promise to establish a police oversight commission during his first 100 days in office. "People aren't necessarily happy with the change they're seeing, because the same thing keeps happening," said Stevante Clark, whose brother, Stephon, was killed by police in 2018.
Clark is not the only one skeptical of police reform and the justice system in their abilities to stop police violence. "The focus has been so heavily on what do we do after harm has already been committed — after the police have already engaged in misconduct — and far less focused on how do we stop this from the beginning," said Paige Fernandez, an advocate at the American Civil Liberties Union.
Advocates say that the change needed is broader than reactionary verdicts, and include cultural shifts, life-affirming solutions and programs that are community-based and led. A re-examining of public safety is also taking place as many consider the limitations of a punitive criminal legal system for justice. "I think this is an opportunity to propel people. I encourage people to think bigger than our criminal legal system," Fernandez said.
For Fernandez and others, Chauvin's guilty verdict "is a punitive consequence for one individual," she said. "There is relief and punishment, but there is not justice. And in order to seek justice, we have to go further."