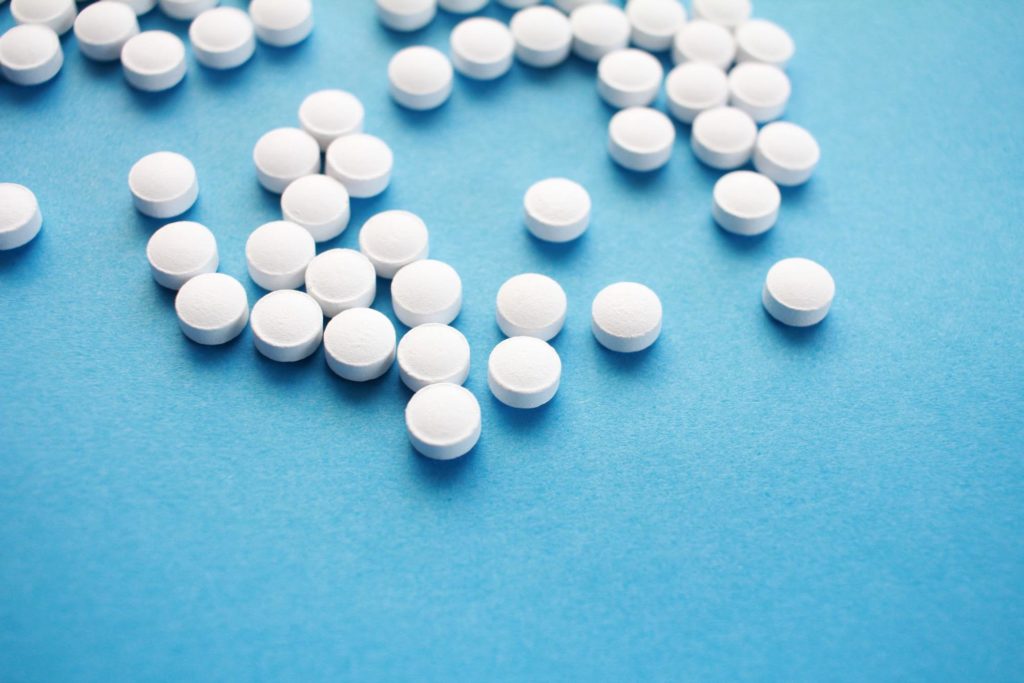 With the COVID-19 pandemic past the one year mark, there's hope on the horizon as millions of people get vaccinated every day. Yet there's another major health issue that's getting worse, particularly in the Latino community. It's the opioid epidemic, and Latino-serving organizations are trying their best to combat it.
Reports out from government and nonprofit health agencies show the rate of opioid abuse has been steadily increasing among Latinos. That's leading to a troubling increase in addiction and overdose deaths. While data is incomplete, numbers so far suggest the latest rise is due to social, health and economic stressors related to the coronavirus pandemic. Studies show Latinos have been among the hardest hit when it comes to the adverse effects of COVID-19. Just in the state of Maryland alone, Latinos saw a 27.3% increase in opioid-related deaths from January to September of last year.
One man, identified as Diego, talked with NBC News about his family history with drugs spanning generations. He detailed his own struggle that took him in and out of jail, and also spoke of losing two brothers and a nephew to opioid abuse. "We Hispanics are the ones who are dying," he said.
Diego is one of many Latinos who have been helped by Casa Esperanza, which opened more than 30 years ago to serve the Latino community in Boston. In that time, the organization has served more than 3,500 people through its residential treatment and outpatient facilities.
Orlando Colón, director of their men's recovery program, explained that the COVID-19 pandemic has doubled demand for Casa Esperanza's treatment services. "The cases we are getting during the pandemic have been very high. Unfortunately, we are now full. When one of the 50 beds we have is emptied, we call the next one on the list," Colón said.
While Casa Esperanza and programs like The Latino Commission in California target Latino communities, Latinos remain underserved when it comes to treatment and recovery support. The U.S. Department of Health and Human Services has identified a need for more culturally-competent programs to address opioid misuse.
Still, HHS also points to successful community-based programs like a campaign in Georgia by CETPA to combat prescription opioid abuse targeted at Latinos. Similarly, the National Hispanic Medical Association partnered with Allied Against Opioid Abuse to develop a bilingual toolkit to educate Latinos about opioid abuse.
According to a 2020 Health and Human Services report, overdose deaths due to opioids rose sharply between 2014 and 2017. Overdose deaths due to synthetic opioids increased 617%, and Latinos were the second-most impacted ethnic group. The report indicates that misuse of prescription painkillers is a significant contributor to the epidemic of opioid misuse.
Recently the Sackler family — owners of OxyContin-maker Purdue Pharma — offered a new plan for restructuring the company as part of a multi-billion dollar bankruptcy plan. That plan was rejected by 24 state attorneys general, who issued a statement calling it disappointing. "It falls short of the accountability that families and survivors deserve," the statement read in part. Purdue's bankruptcy case is ongoing. The company has already admitted to illegal tactics related to the marketing of OxyContin in two separate deals with the U.S. Department of Justice.
The Substance Abuse and Mental Health Services Administration offers a 24-hour information and treatment referral hotline for those suffering from addiction. Services are available in English and Spanish at 1-800-622-HELP (4357). DrugFree.org also offers bilingual services via its website, or by texting "CONNECT" to 55753.