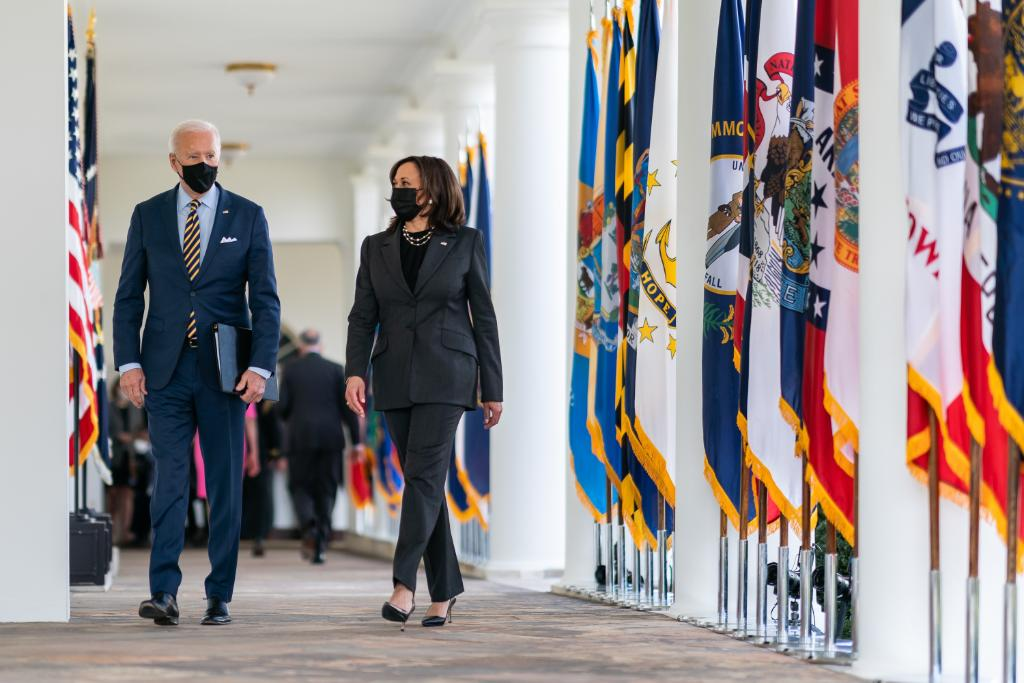 An effort dubbed the Mirror America Project is striving for more Latino representation across the country. With nearly one in five people in the U.S. identifying as Latino, the initiative's goal is to ensure that 20% of government positions are filled by Latinos.
Looking just at the Cabinets of the three most recent presidents, President Joe Biden has chosen four Latinos to serve — all four of whom have been confirmed by the Senate. By comparison, his predecessor's initial Cabinet picks included zero Latinos. And former President Barack Obama's initial Cabinet choices included three Latinos; two of whom were confirmed.
Springboarding from Biden's pledge to have his administration "look like the country," the National Association of Latino Elected and Appointed Officials (NALEO) Educational Fund announced the Mirror America Project on March 10.
With Biden's presidency "comes an opportunity for representation in government at the executive decision-making and policy implementation tables that reflect the diversity of America," said Arturo Vargas, the organization's chief executive officer. Vargas said his group is "fully committed" to working with the president, Latino leaders and partner organizations to make sure its mission is fulfilled.
NALEO has created a number of resources to promote qualified Latino candidates for positions in Biden's administration and at other levels of government. The project offers a website, access to webinars, advice and technical assistance for Latinos interested in landing a job within the administration.
The Mirror America Project also provides an "Appointments Primer" containing "valuable and concise information" for potential applicants. In the primer, NALEO points to the "Plum Book," a document published every four years that lists the 1,100+ positions that a president can fill. The primer also details various types of positions and includes information on application and appointment processes.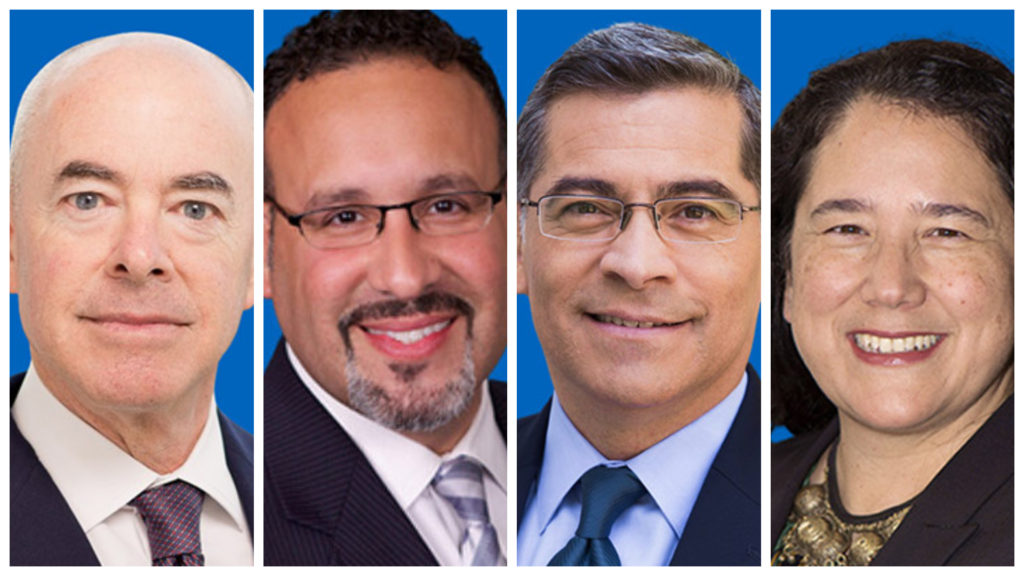 A diverse Cabinet
So far, Biden has followed through on his campaign promise to increase diversity. NPR reports that Biden's initial Cabinet picks have been more diverse in terms of race, ethnicity and gender than those of his two predecessors. To date, 55% of Biden's appointees have been nonwhite and 45% have been women. By comparison, Obama's first Cabinet picks were 45% nonwhite and 36% women. Former President Donald Trump's initial picks were 18% nonwhite and 18% women.
Looking at Biden's Latino Cabinet members specifically, Alejandro Mayorkas is now the first Latino to serve as secretary of Homeland Security. Xavier Becerra is the first Latino to serve as secretary of Health and Human Services. Miguel Cardona is serving as the secretary of education. And Isabel Guzman serves as the administrator of the Small Business Administration.
The Mirror America Project now hopes Latinos will continue to fill roles in more positions throughout the administration. "With our organization's mission of facilitating Latinos' full participation in the American political process, from citizenship to public service, we will continue to do our part in promoting a diverse and inclusive government," Vargas said.