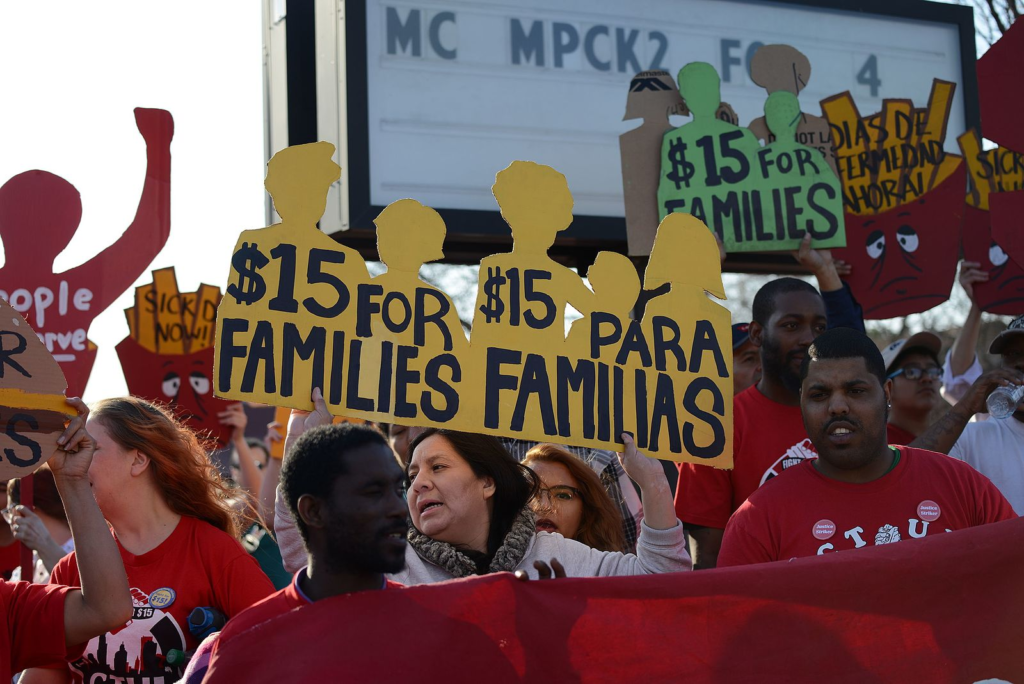 The federal minimum wage is $7.25, the same it was in 2009 when a bill was passed to raise it after the 2008 recession. Now, people across the country are feeling a similar financial pain because of economic issues brought on by COVID-19, but the fight to increase the minimum wage to $15 per hour is proving to be an uphill battle.
Advocates for the increase argue that the minimum wage should be tied to inflation, and many point to numbers that show Latinos and other marginalized groups are among the most affected by the economic downfall.
Yet last week, Senate parliamentarian Elizabeth MacDonough — an unelected, nonpartisan official who interprets the rules of the Senate — disqualified minimum wage from the latest stimulus bill. President Joe Biden previously hinted that Senate rules would likely require a wage bump to be its own separate bill.
MacDonough's decision, advocates say, hurts essential workers who have helped the country run since COVID-19 started. According to the nonprofit public policy group, Brookings Institution, a federally mandated $15 minimum wage would "disproportionately benefit the country's essential workers," who make up half of all workers in low-paid positions.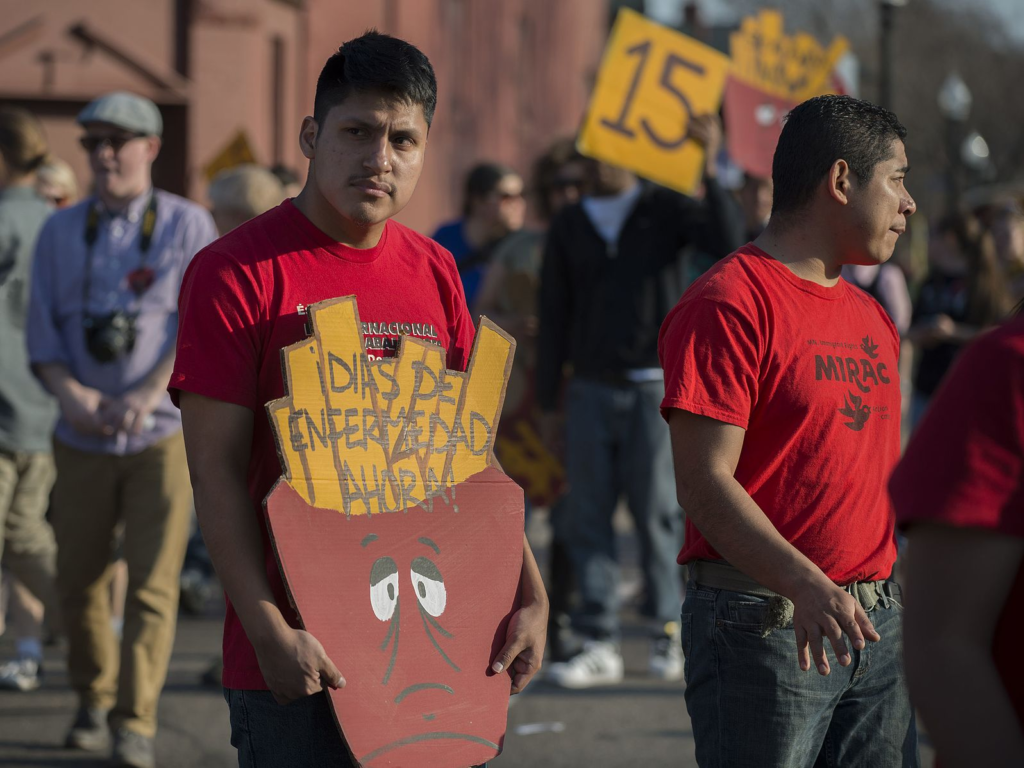 A report from the Urban Institute shows individuals from communities of color make up a higher share of the essential workforce than white workers do.
"They've been feeding us, caring for us, serving us, delivering things for us," said Mary Kay Henry, president of the Service Employees International Union. "And they've been risking their lives without proper personal protective equipment and without the wages in their pockets that allow them to stay safely home if they get infected."
Gloria Machuca is a 20-year-old McDonald's worker in Texas who earns $9.50 an hour. She agrees with Henry's sentiment, and argues her current rate is not enough. "Fifteen dollars would mean I could spend more time with my children, not worry about going hungry, paying bills," she said.
In order for a minimum wage bill to be passed, it would need 60 votes in the Senate due to the filibuster rule, a tool used to delay or prevent a vote on a piece of legislation. Democrats currently hold a slim majority in the upper chamber, 50-50, plus the vote of Vice President Kamala Harris as the tie-breaker.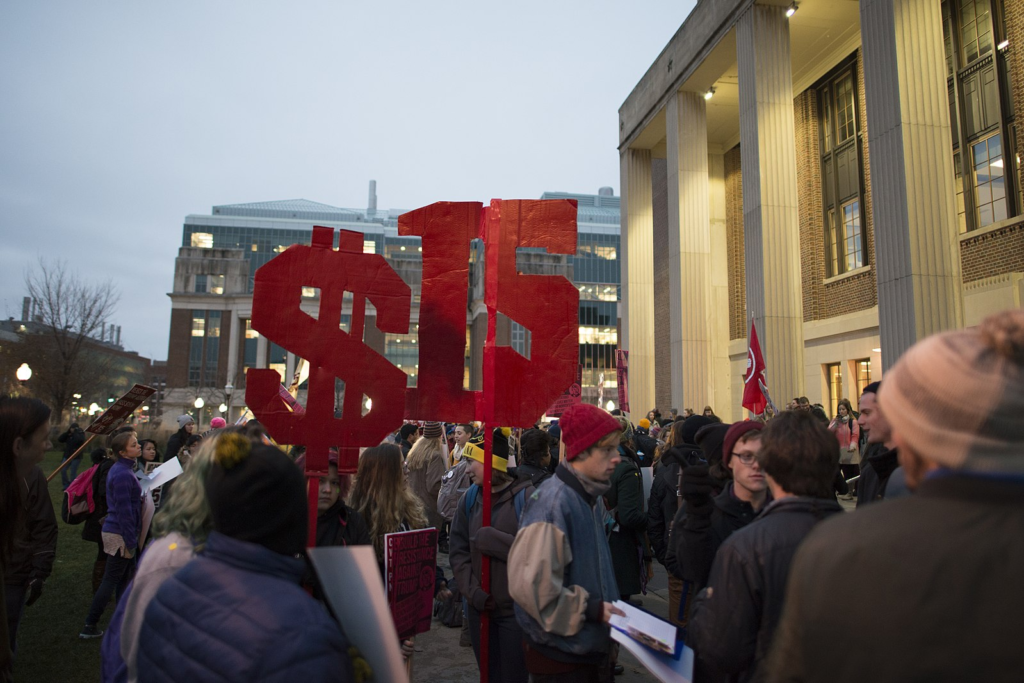 On Monday, Bernie Sanders vowed to force a vote on minimum wage. "My personal view is that the idea that we have a Senate staffer, a high-ranking staffer, deciding whether 30 million Americans get a pay raise or not, is nonsensical," he said.
He's not the only policy-maker taking more aggressive action for the wage hike. "Our two options are realistically this: override the parliamentarian or eliminate the filibuster," said New York Rep. Alexandria Ocasio-Cortez.
Two Democrats, Joe Manchin of West Virginia and Kyrsten Sinema of Arizona, have recently stated they are against getting rid of the filibuster.
While politicians continue to discuss the policy in Washington, D.C., data shows the minimum wage increase is popular across the country, with a new Reuters/Ipsos poll out last week showing nearly 60% of Americans in support of the pay increase.