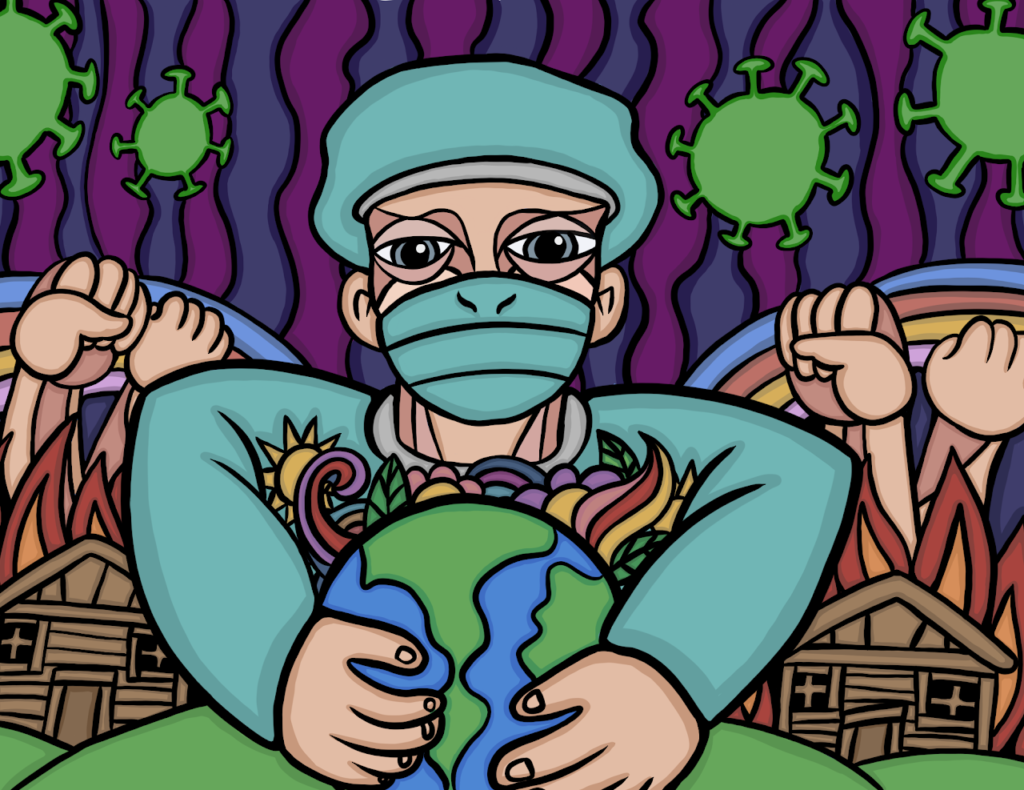 Sonoma County, California is home to some of the best agricultural land in the United States, much of which is used to grow grapes for winemaking. Latinos, many who work in the region's agricultural industry, make up 27% of the county's population. Despite that, recent statistics show Latinos represent only 9% of the people who have received their first dose of the COVID-19 vaccine. Healthcare providers, nonprofit organizations, and even local artists are now mobilizing to increase equity in vaccinations for the area's Latino population.
Officials claim that part of the disparity is due to the prioritization of frontline healthcare workers and elderly residents over the age of 75. "I think as we move further … we're going to see those numbers even out quite a bit, and that's something that we'll be monitoring," said Dr. Urmila Shende, head of Sonoma County's vaccination efforts, in an interview with the Press Democrat.
As the county begins to offer up vaccinations to wider swaths of the population, there will be many organizations working for equity in distribution. Latinos in Sonoma County have been disproportionately affected by the pandemic — a trend seen in Latino communities throughout the United States. In Sonoma County, Latinos represent 65% of the 26,600 COVID-19 cases there as of early February 2021.
Grassroots efforts are underway to raise awareness about the vaccine within the Latino community, and combat misinformation. Artists and advocates created a campaign to distribute stickers, posters and flyers in Sonoma County encouraging Latinos to get vaccinated.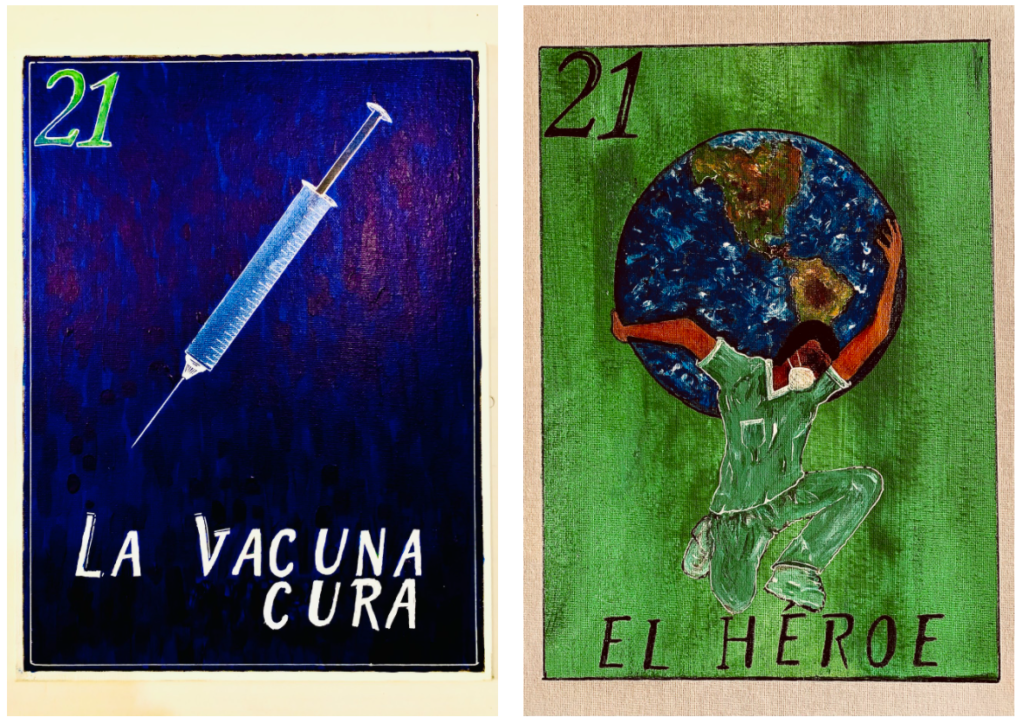 "For me, this campaign is really about attempting to save our gente because right now there are so many myths going around," said Isabel Lopez, executive director of Raizes Collective, one of the organizations involved in the campaign.
Advocates note that decades of systemic racism have created a distrust of government in our communities. These issues have been heightened in recent years due to the former administration's policies targeting Latino asylum seekers and immigrants. As a result, the federal government's public health messages aren't able to impact many in the Latino community.
To combat this distrust, area Latino artists have designed a series of artworks targeting the Latino community. Using images of farmworkers and loteria-style drawings of syringes (La Vacina Cura) and healthcare workers (El Heroe), the project aims to increase trust in local vaccination programs, in an effort to counteract the systemic issues that underlie the disparity in health outcomes for Latinos.
Dr. Brian Prystowsky, a pediatrician with Sutter Health in northern California, isn't surprised about the feelings of distrust that people in marginalized communities feel. Facts and figures about the virus and vaccine effective rates won't be enough, he noted. "It's not going to be a statistic that's going to make people feel comfortable. I think they have to literally trust."
This targeted messaging comes at an important time as the expansion of vaccination efforts in California will allow more people to get vaccinated. Sonoma County is currently in Phase 1b of its vaccination program, which includes agriculture and other food industry workers.