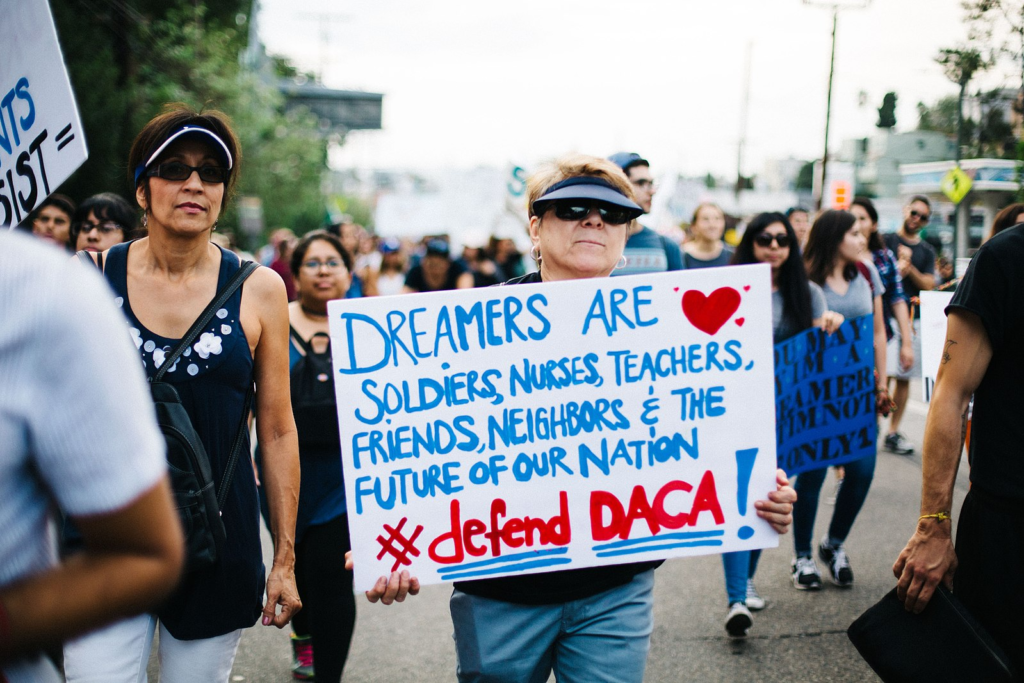 Just hours after Joe Biden and Vice President Kamala Harris were sworn into office Wednesday, the new president rolled out a set of 17 executive actions, six of which focused on undoing immigration policies set in place by Donald Trump. For many immigrant rights organizations, it was the first day to push the new administration toward immigration reform.
Travel Ban — One of the highest profile orders signed by Biden is the repeal of Trump's travel ban, which halted travel of noncitizens from 13 countries at the beginning of that administration. Biden's repeal allows visas processing to begin again.
Border Wall — The travel ban was a staple of Trump's anti-immigrant policies, along with the border wall, which Biden also ordered to halt constructing. The barrier was not built easily as Trump had boasted: only 450 miles of 1,000 promised were finished. The intention of the wall, according to immigrants rights activists, was to keep Latin American immigrants out of the country.
Protections for DACA — Along with this policy came another hallmark of the Trump presidency: rescinding protections for Deferred Action for Childhood Arrivals (DACA) recipients, which President Barack Obama had instated. Biden's order ensures that the almost 700,000 people who came to this country as children would have a three-year path to citizenship.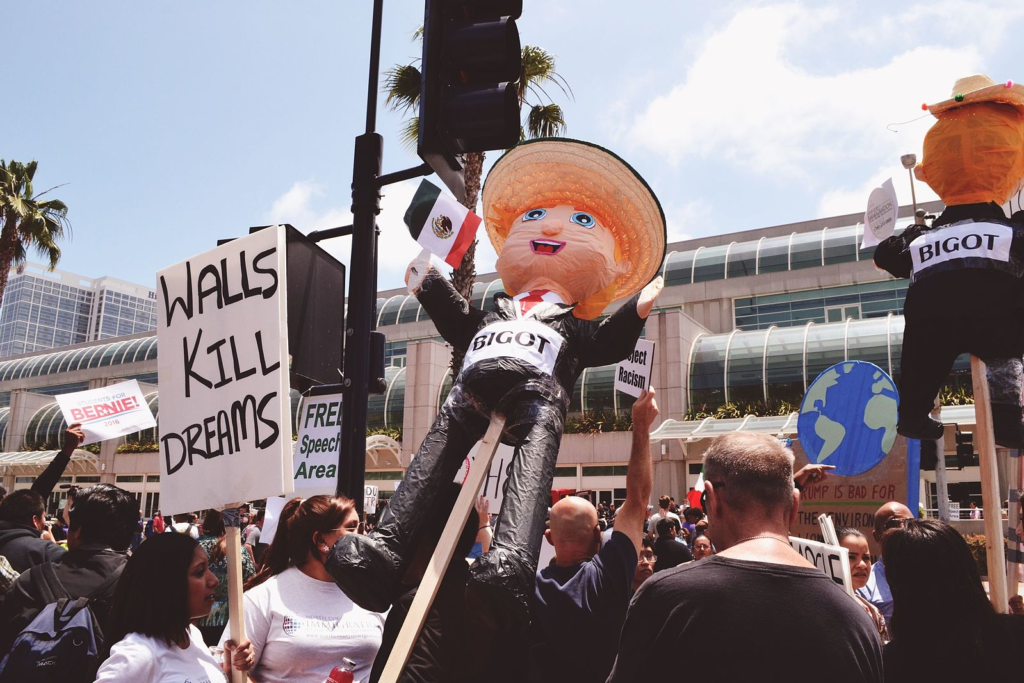 Census Counts for the Undocumented — Biden reveresed a Trump policy that excluded undocumented immigrants from being counted in the census. Political power and community resources are allocated based on population counts. Biden's order also gives the Census Bureau more time to complete its counts accurately.
Rolling back immigration enforcement — After Trump expanded President Barack Obama's immigration enforcement infrastructure, Biden signed an action vowing to go back to Obama-era policies. Many Latino organizers have pointed out that deportations of immigrants sky-rocketted under the Obama administration.
Liberians Relief — Biden also passed an action intended to create temporary deportation relief for Liberians. Many have fled because of war in their home country.
Additionally, on Biden's first night in office, the Department of Homeland Security paused some deportations for 100 days in order to "ensure we have a fair and effective immigration enforcement system focused on protecting national security, border security, and public safety."
Along with tackling immigration, President Biden signed 11 other executive actions on day one. For COVID-19, he mandated a mask requirement and rejoined the World Health Organization, which Donald Trump withdrew from last year. On climate, Biden rejoined the Paris Climate Accord and canceled the permit for the Keystone XL oil and gas pipeline. He also has asked the Education Department to extend a moratorium on federal student loan payments and delay housing foreclosures and evictions.
After congratulating Biden and Harris, Congresswoman Alexandria Ocasio-Cortez tweeted out a call to continue improving the material conditions for Americans. "The work is on all of us to organize and build a better future," she said.