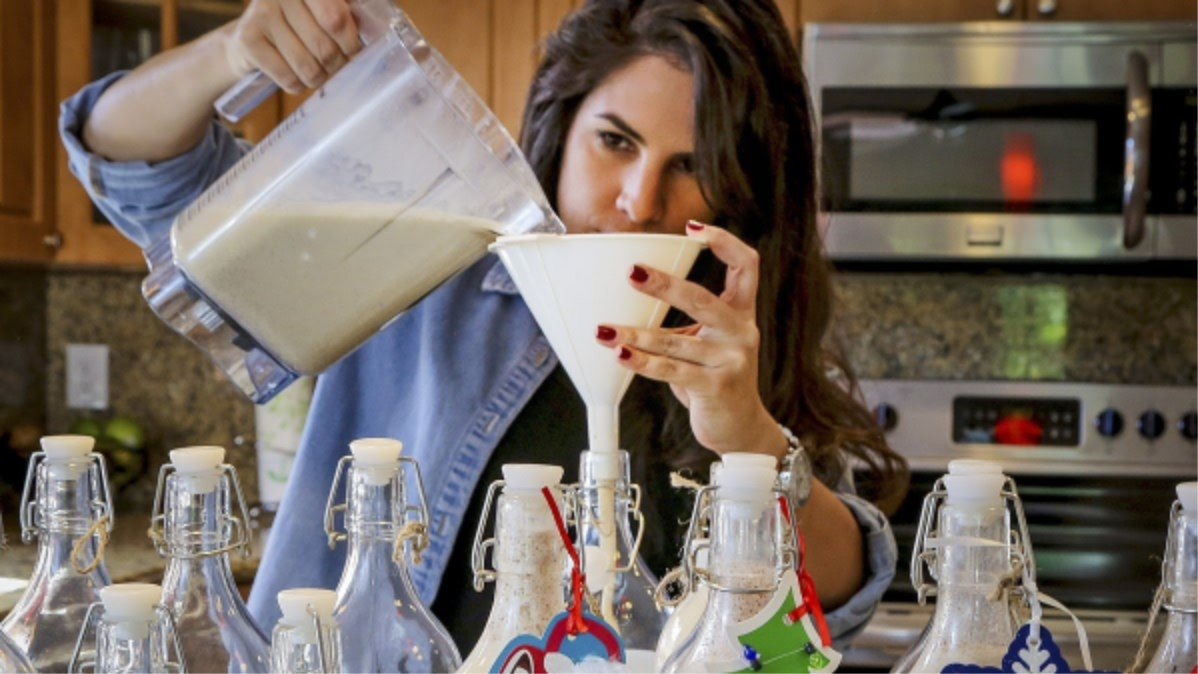 The holidays aren't the only time to gift your friends and families this cinnamon coconut creamy goodness. This simple recipe will transport you to your happiest memories.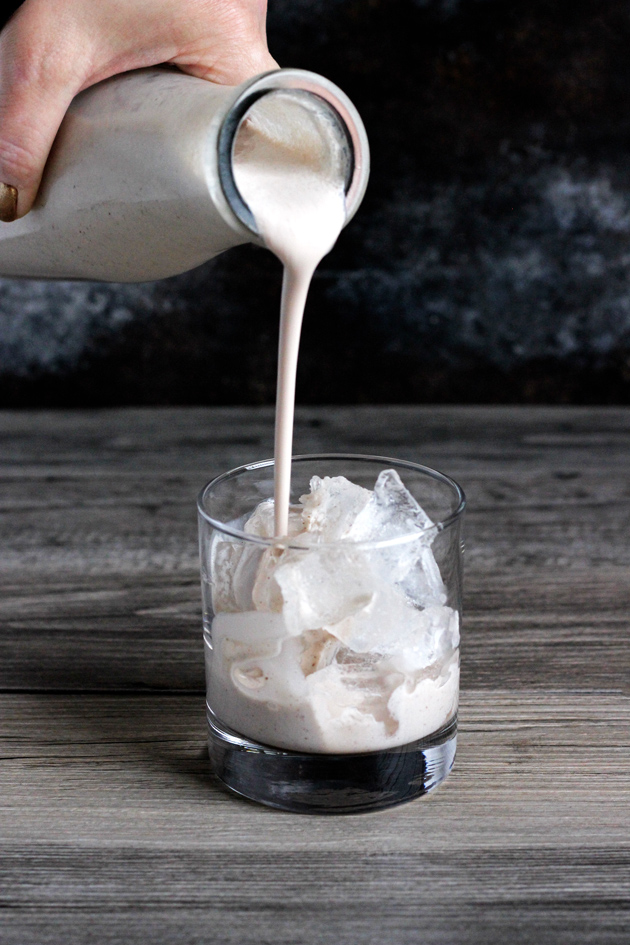 Coquito is the velvety traditional Puerto Rican drink made and gifted around Christmas. We have a special recipe so you can share this delicious drink with your loved ones anytime 🥥 😋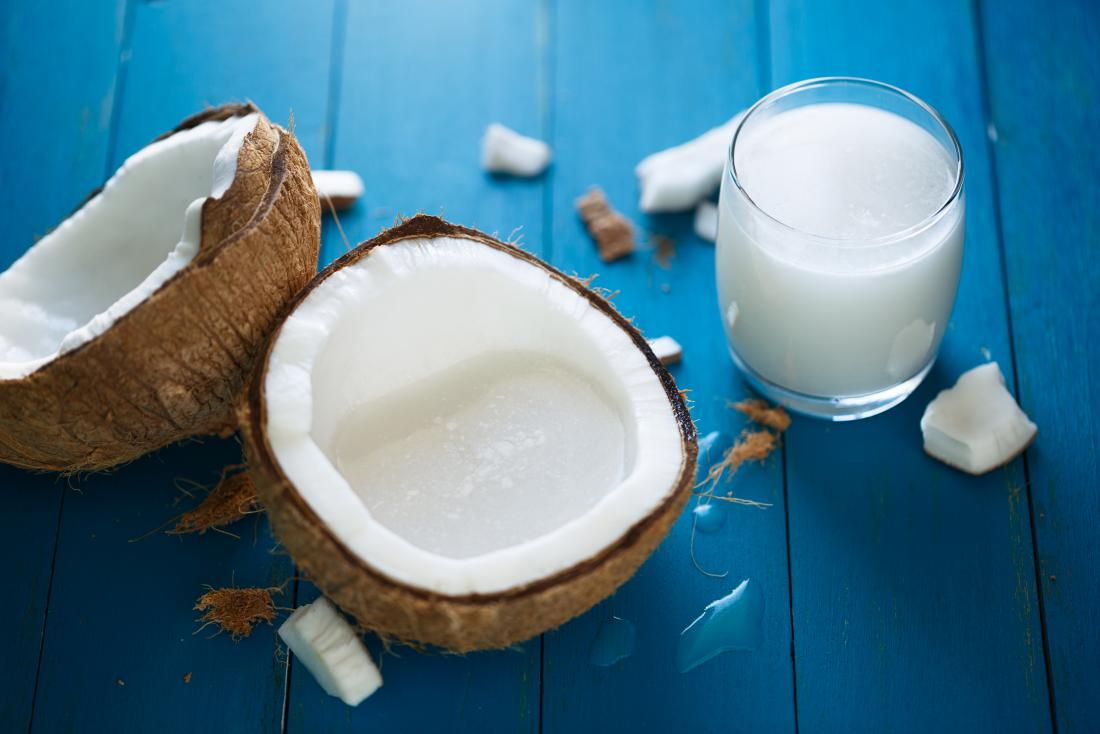 First, make it creamy! In a blender add the following: two cans of evaporated milk, half a can of cream of coconut, a can of condensed milk, and two cans of coconut milk. Ideally, we'd use fresh coconuts 🥥 but cans will do!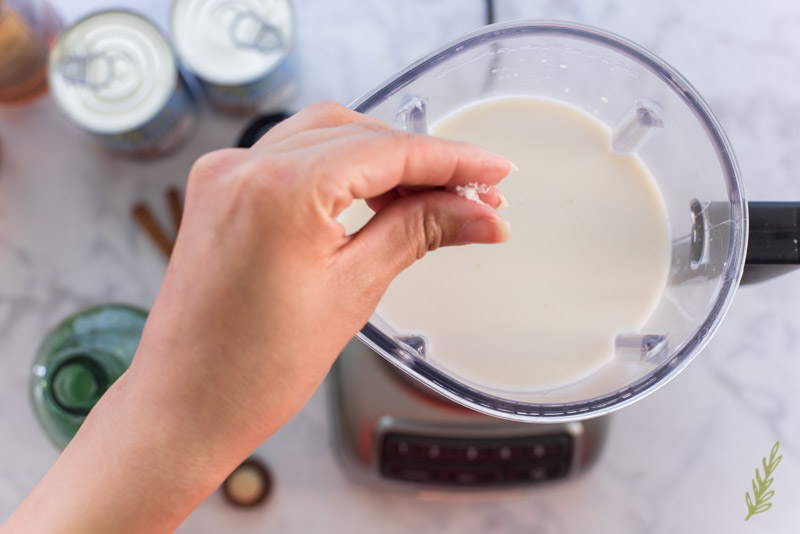 Then, add a pinch of salt and a pinch of cinnamon. To make it an adult drink, you can add white rum here. Then, blend on high until it's a consistent, creamy liquid 🌪️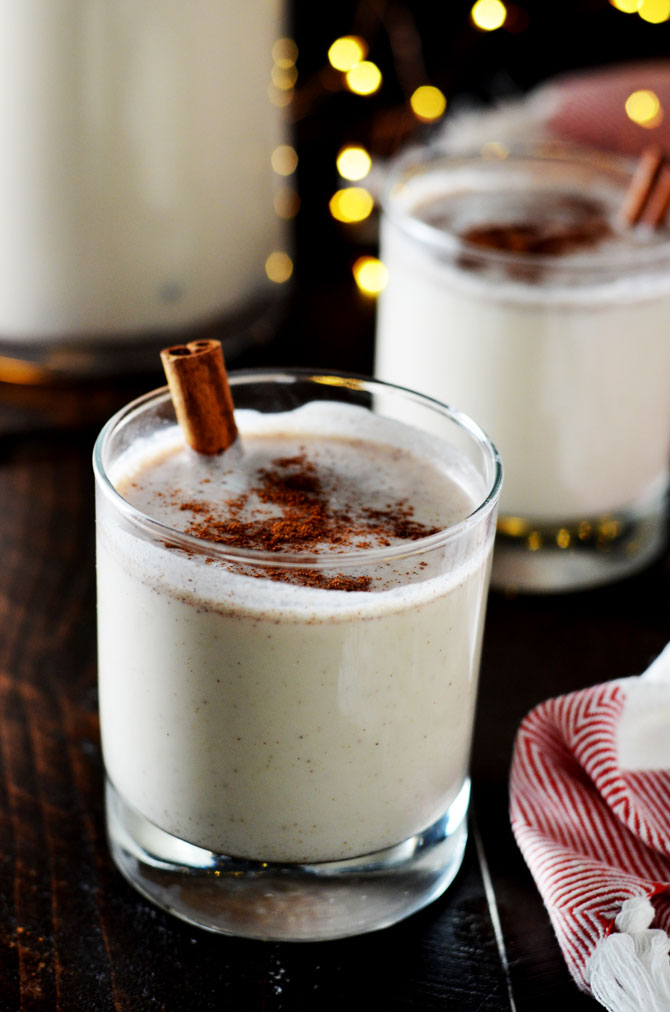 Pour it into glass bottles, and refrigerate them until cold. When you serve your coquito, shake well and garnish with cinnamon.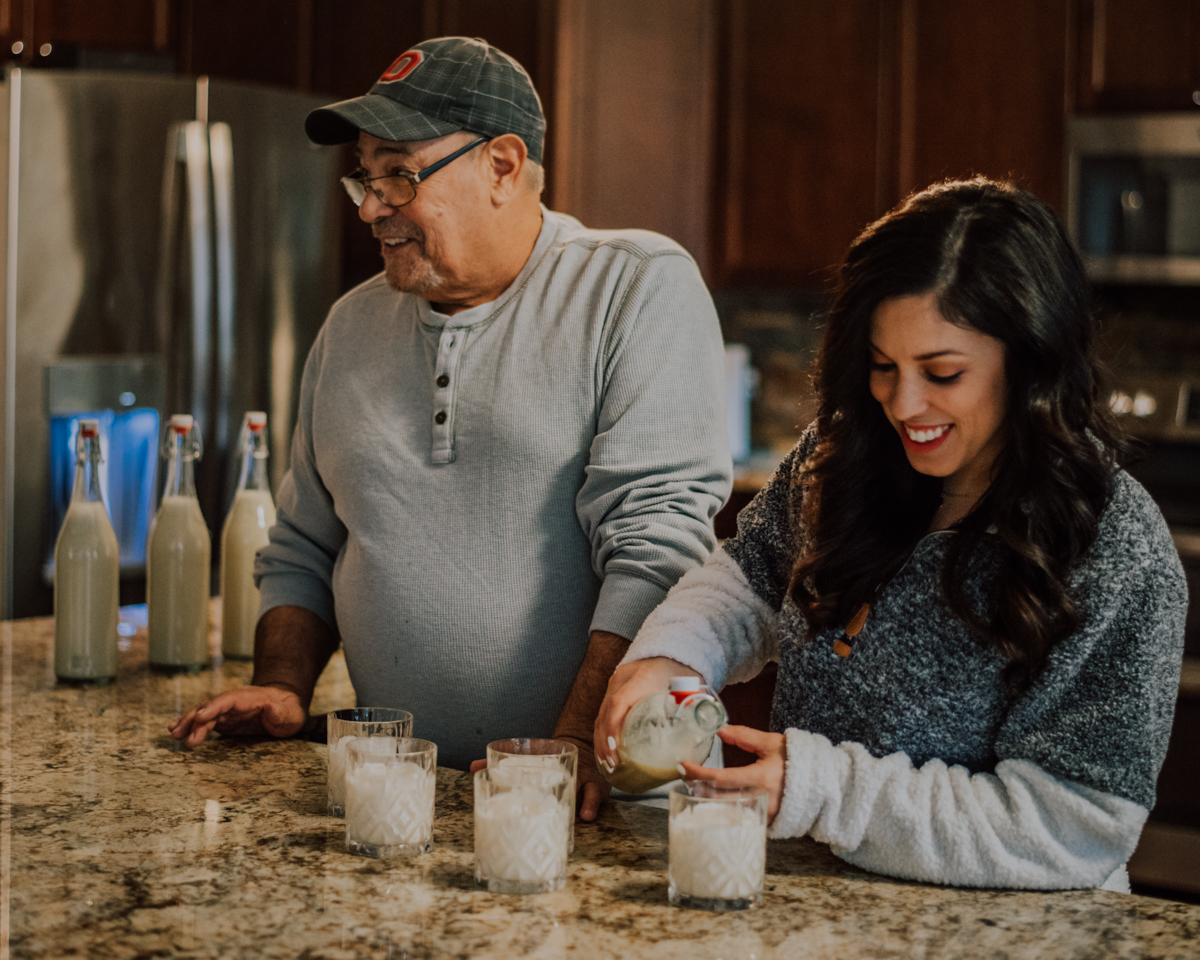 And, don't forget the most important part — to share with friends and family 💕 Salud!