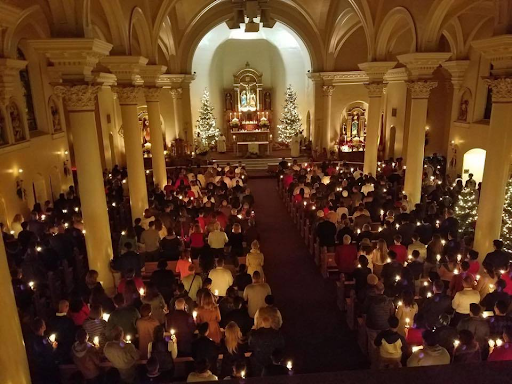 As the pandemic rages on with the number of new coronavirus cases continuing to climb, many Latinos of faith will be celebrating the holidays a bit differently this December.
Latinos in the U.S. are largely religious, with more than three-quarters identifying as Christian, and nearly half identifying as Catholic specifically.
With Advent, the liturgical season leading up to Christmas, now underway, and the Feast of Our Lady of Guadalupe approaching on Dec. 12, Latino Christians are seeing many of their religious holiday traditions go virtual, at least for this year.
Every year, millions of people make their way to the Basilica of Our Lady of Guadalupe in Mexico City, in what's considered to be the largest Catholic pilgrimage in the world. Last month, the Roman Catholic Church in Mexico canceled the Guadalupe feast day celebration because of COVID-19.
The celebration at the Shrine of Our Lady of Guadalupe, a church in Des Plaines, Illinois, has also been canceled because of the coronavirus. That event typically draws hundreds of thousands of visitors from across the U.S. and is considered to be the largest of its kind outside of Mexico.
"In good conscience, I couldn't continue to move forward with this, with the possibility of not being sure that I can secure the safe health and well-being of our pilgrims," said Father Esequiel Sanchez, a priest who serves at the Shrine, in an interview with ABC7 Chicago.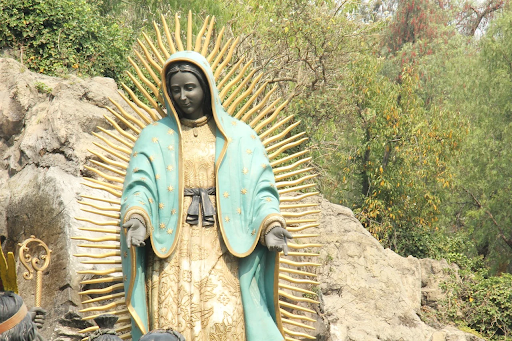 "The faithful are encouraged to celebrate this very important feast day in the safety of their own homes," the Shrine's website says.
The Des Plaines Shrine will livestream a number of events honoring the Virgin's Feast Day on Facebook and Youtube. The celebrations start at 7 p.m. (Central Time) on Friday, Dec. 11 with a bilingual Mass, and rosary recitals at 9 and 11 p.m. A midnight Mass will then be streamed live from the Mexico City Basilica of Guadalupe. Continuing into the morning of Saturday, Dec. 12, the traditional serenade to the Virgin begins at 5 a.m., followed by rosary recitals every hour from 9 a.m. to 6 p.m. A bilingual Mass will round out the virtual celebrations at 7 p.m.
Despite the celebrations going virtual this year, it doesn't really matter for one worshipper, Gloria Martinez. "She's a miracle for everybody," Martinez said of the Virgin. "If you believe in her, she's going to be with you all the time."
Turning to Christmas, the world-famous St. Patrick's Cathedral in New York City will livestream both its 5:30 p.m. Christmas Eve Family Mass and its midnight Mass on its website. Both times are Eastern Standard. And on a more musical note, the Basilica of the National Shrine of the Immaculate Conception in Washington, D.C., will go live at 10 p.m. (EST) on Christmas Eve with its "choral meditations on the Nativity" on the Catholic television network, EWTN.
Plenty of Protestant and non-denominational Christian churches will also livestream their Christmas celebrations. Chicago-based New Life Covenant Church, a multicultural "church for the hurting," which also has locations in Connecticut, Florida and New Jersey, streams all of its services live online. Its Christmas Eve services will go virtual at 2 p.m. and 6 p.m. (CST).
Meanwhile, the progressive First Church in Cambridge, located in Massachusetts, will livestream its so-called "Un-Pageant" at 11 a.m. (EST) on Sunday, Dec. 20. "You'll need to make your costumes at home, but the Un-Pageant will go on! Think shepherds in bathrobes, wise folks in fleece blanket robes, angels in white t-shirts, and halos of tinsel from your tree," a description of the interactive event reads on the church's website. The Un-Pageant will end with all participants and attendees singing together on a Zoom call.