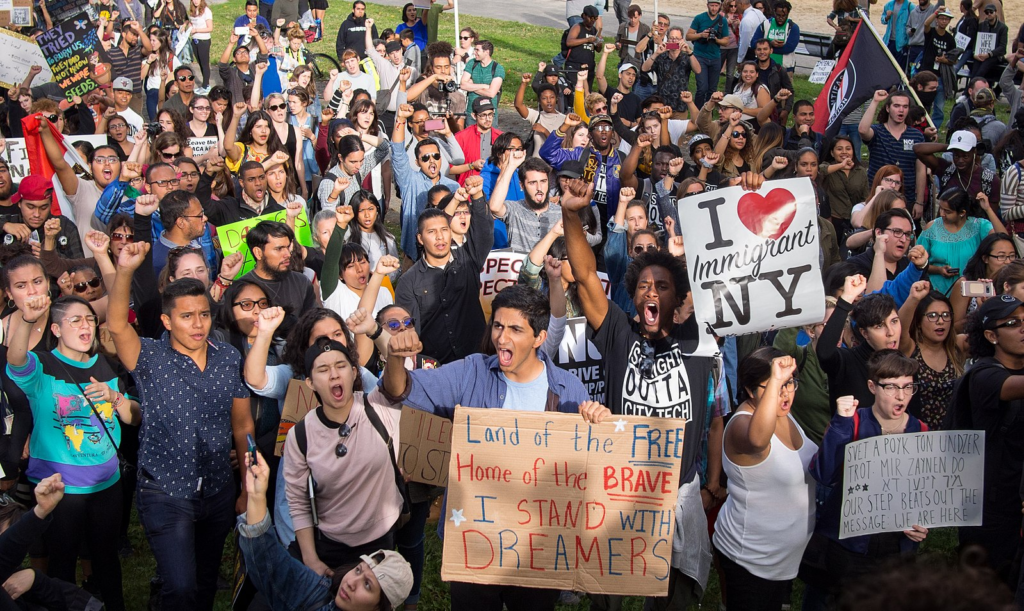 On Thursday, The U.S. Supreme Court ruled against the Trump administration's attempt to immediately end Deferred Action for Childhood Arrivals (DACA), to the relief of hundreds of thousands waiting in limbo. This 5-4 ruling comes as a huge win for the immigrants protected by DACA, known as "Dreamers," who have been fighting for legal protections for years, but the battle is not over.
DACA was established in 2012 by president Barack Obama to protect nearly 700,000 people who were brought to this country as children from being deported. DACA also allowed "Dreamers" to work legally, and is viewed by many as a cornerstone policy for economic and social freedom.
"DACA was possible because immigrant youth imagined and demanded it," explained Greisa Martinez Rosas, the Deputy Executive Director of United We Dream, the largest immigrant youth-led network in the country. "Today's ruling is another reminder that when people directly impacted are those pushing for solutions, that's when transformational change happens."
Much of president Donald Trump's campaign was built upon a promise to dismantle DACA, and his administration has tried to end the program throughout his term. In 2017, Trump ordered an end to DACA and gave Congress six months to pass a bill to save the policy. Since then, U.S. courts have battled Trump's challenges, and Dreamers have remained in limbo, now knowing what their future holds.
Thursday's ruling to uphold DACA was passed by the four liberal judges on the bench, and one conservative judge, Chief Justice John G. Roberts Jr. Roberts emphasized the Trump Administration's inability to provide a just reason for ending the program, and called the Department of Homeland Security's Sept. 2017 move to end DACA "arbitrary and capricious."
Justice Sonia Sotomayor pointed at Trump's xenophobia. She noted his ongoing attacks on the undocumented community and wrote, regarding the ruling, "I would not so readily dismiss the allegation that an executive decision disproportionately harms the same racial group that the President branded as less desirable mere months earlier."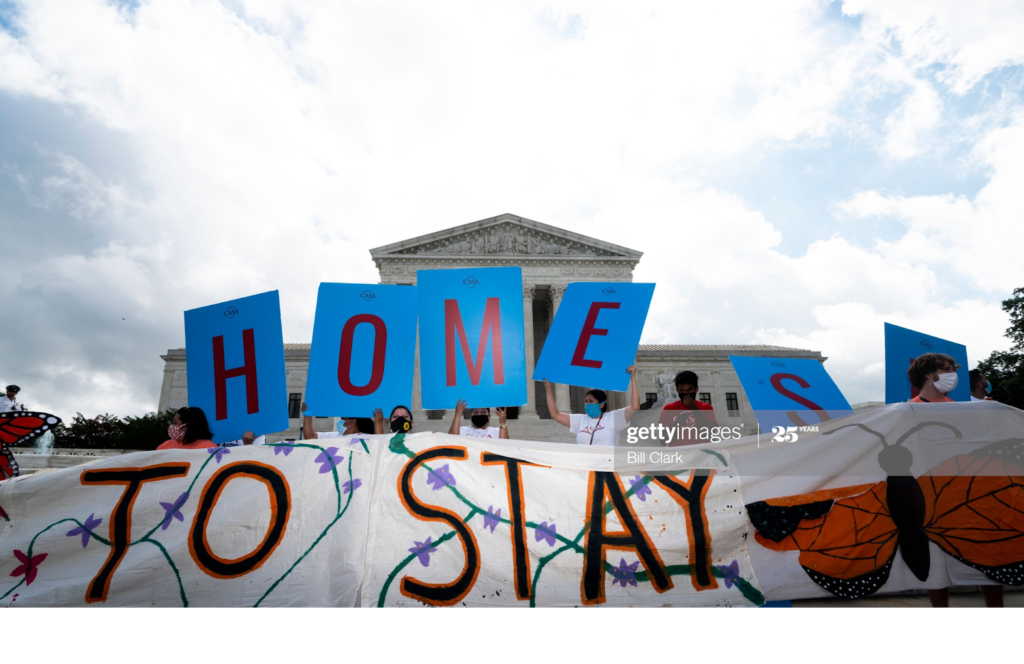 Undocumented people are a valuable part of our communities and have also been essential in critical jobs, especially during the coronavirus pandemic. Roughly 200,000 Dreamers are working essential jobs on the frontlines of the economic and health crisis, often without healthcare, and living in fear of possible deportation.
After today, Dreamers are safe for now. However, it is not clear whether the Trump administration will accept new applicants to the program, and tens of thousands who are eligible are waiting to apply. The election in November could be a turning point for Dreamers, as Former Vice President Joe Biden, the presumptive Democratic nominee, has pledged to make DACA permanent on day one of his presidency.
While the Supreme Court decision comes as a relief to many, this rule does not permanently keep undocumented Dreamers safe. Erika Andiola, an undocumented activist from the immigrant legal services non-profit, RAÍCES in Texas, said this fight is not over. "The ball is back on Trump's court and he can still take DACA away if he chooses to," she wrote. "#DontLookAway America. We still have a long fight against white supremacy."