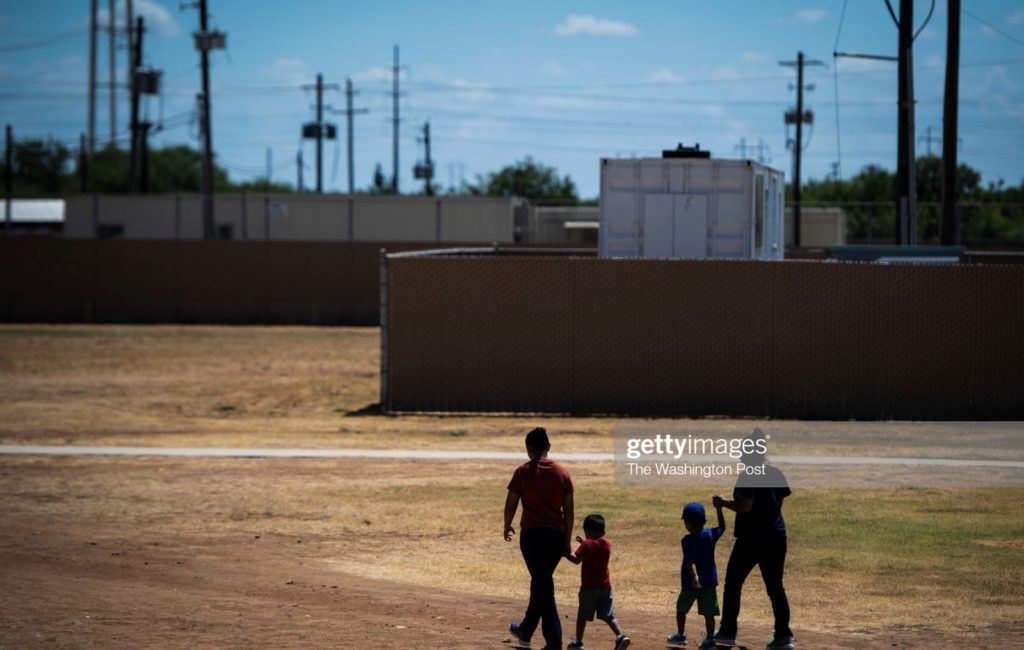 After suffering a skull fracture from a shopping cart fall, a child has landed into the clutches of immigration officials. The 5-year-old boy and his family have been separated and are facing deportation despite a Feb. 10 court motion for stay filed on their behalf.

A normal day at a California supermarket on Dec. 22 for young Mateo and his mother Milda Rodriguez, has spiraled into a nightmare. After falling off a supermarket cart, Mateo suffered a skull fracture and epidural hematoma. Two MRIs performed on Mateo during two separate visits to Los Angeles health clinics have shown blood welled up in Mateo's brain.

Before Milda could take her ailing son to a neurologist, the family was detained by U.S. Immigration and Customs Enforcement (ICE) during a check-in after missing a November court hearing for their asylum case. ICE claims they were not made aware of the child's condition during the check-in, and subsequent medical check-ups on Jan. 23 and 27 showed Mateo had "no apparent medical problems".

Mateo and Milda were shipped off to the Dilley Family Detention Center in south Texas, while Mateo's father, Jose Pedraza, remained in a detention center for adults in Adelanto, California. The family lived in nearby Los Angeles and were awaiting a decision on their asylum case after being threatened with violence in their native Guatemala.

While ICE cannot legally detain families for longer than 20 consecutive days, some families have spent over 200 days in federal detention. Mateo's family is concerned that the boy's medical condition will not be properly handled by ICE officials. "We are very concerned that they are not giving her the medical care she's requesting for the child," Leidy Rodas, Mateo's aunt, said. "With any noise, he covers his ears with his hands and starts screaming because his head hurts a lot."

A Feb. 10 court motion for preliminary injunction and application for stay filed by Milda and Mateo has been denied by an immigration judge. Mateo and Milda now face removal to Guatemala where they had fled threats of violence.