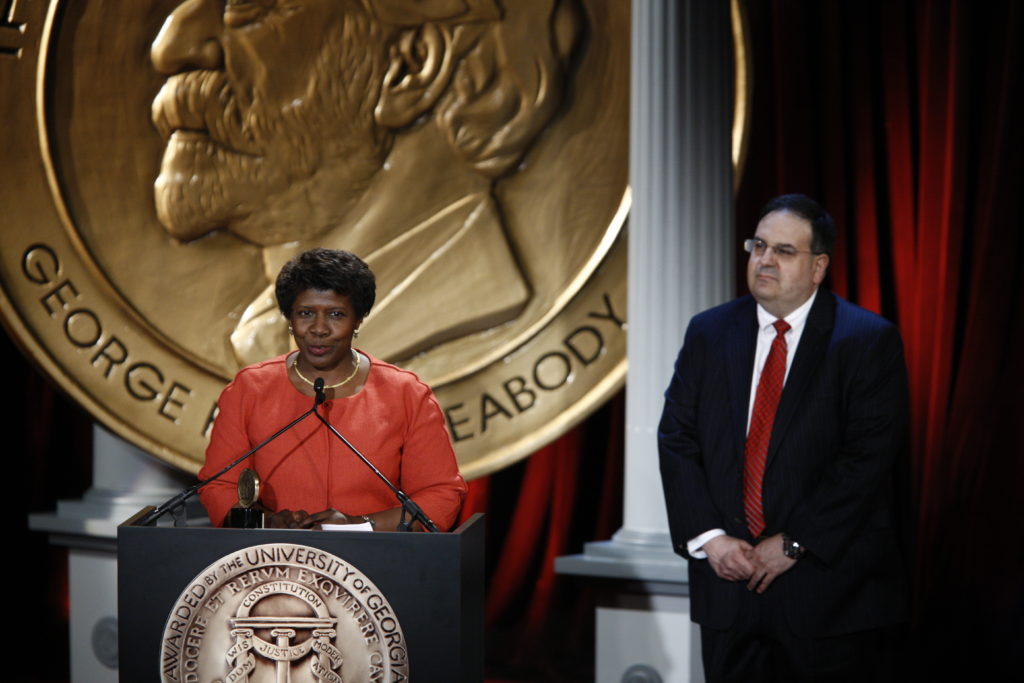 Enthusiasts can now add an iconic Afro-Latina journalist's commemorative stamp to their collections. Longtime news anchor Gwen Ifill is being memorialized with her very own federal stamp for Black History Month.

Gwen, who died of breast and endometrial cancer in 2016, was best known for co-anchoring PBS NewsHour during her illustrious 39-year journalism career. Born in New York to Panamanian and Bajan immigrants, Ifill idolized the work of Black newscaster Melba Tolliver and her storytelling style. She decided to dedicate herself to delivering accurate and important news. "As long as I remember that there's someone on the other side of the piece of equipment – the camera – who is watching me with expectation, and it can shape what they do next," Ifill said. "I have to take what I do seriously every single day."

Gwen went on to study communications at Simmons College in Boston, and landed her first job at the Boston Herald American newspaper in 1977. From there, the journalist went on to work in prestigious print and television newsrooms with the New York Times, where she covered the White House for three years, the Washington Post, and the nonprofit Public Broadcasting Service (PBS).

But it was at PBS where Gwen's star shone brightest, as she became a household name as co-host of the PBS NewsHour show. There, she was also the moderator of vice-presidential debates in 2004 and 2008, and the Democratic primary debate in 2016.

"Here at the NewsHour, for 17 years, her work took her around the country," Judy Woodruff, co-host of PBS NewsHour said. "Gwen lives on inside each one of us at the NewsHour every day."

Gwen's work covering presidents, national debates and breaking news continues to inspire journalists. Gwen's commitment and "preparation for those debates was stunning," said Gloria Borger, CNN correspondent. "I think we're all diminished without Gwen," she added.