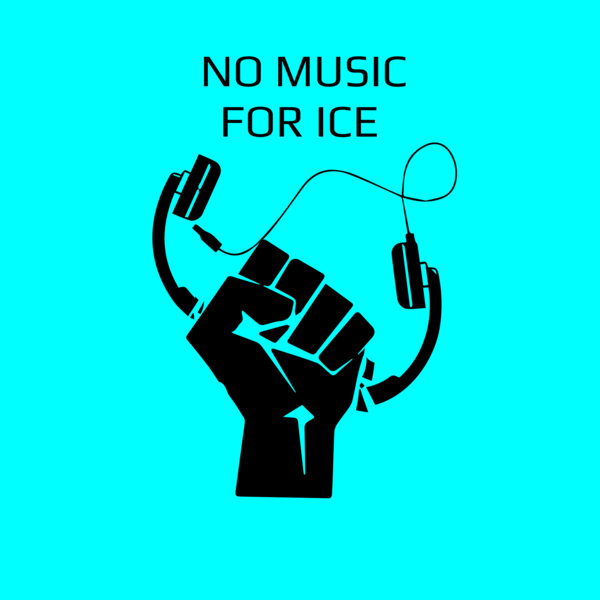 Thousands of musicians are standing in solidarity with immigrants and vowing not to work with Amazon. Their campaign "No Music for ICE" rallies against Amazon because of the company's contracts with U.S. Immigration and Customs Enforcement (ICE) that keeps the government agency running. The boycott is part of growing sentiments against ICE, which continue into 2020 as the Trump administration negotiates to deport Mexicans to Guatemala.

Artists have said they are boycotting because they don't want to be part of the hyper surveillance that lead to mass arrests, "you can't use our music to hurt the most vulnerable among us," wrote the campaign's organizers in an open letter.

Amazon is the technological backbone of ICE. Their Web Services host Department of Homeland Security (DHS) databases that allow the department's agencies to to track and apprehend immigrants, and they're considering hosting new DHS biometric databases that store eye color, tattoos and other identifiers. The connection between the corporation and agency has been public since last year, when, in an open letter to the public, an anonymous Amazon employee wrote "Amazon is designing, marketing, and selling a system for dangerous mass surveillance right now."

Amazon makes billions each year from their government contracts, and some of these contracts help target the undocumented. The activist group Mijente — one of the leading Latino voices of the 2020 presidential election — published a report on their website last October highlighting Amazon's role. They noted that Amazon has "secured a role as the backbone for the federal government's immigration and law enforcement dragnet, allowing them to pursue multi billion-dollar government contracts in various agencies at every single level of law enforcement."

Amazon's key role in the technology that runs ICE is concerning to many because of the recent crack-down on immigrant communities. Within the first nine months of Trump's presidency alone, ICE arrests increased by 42% compared with the same period in the previous year. Now, Trump plans on deporting DACA recipients, the 800,000 young people who have been temporarily protected from deportation.

Most recently, the U.S. government is in negotiations with Guatemala to start deporting Mexicans who are seeking asylum, returning them to Guatemala instead of their own country. This news, which upset undocumented Mexicans and advocates, was released in an email sent to field office staff at the U.S. Citizenship and Immigration Services on January 4, although Guatemalan President Morales has said negotiations must continue. Some member's of Trump's administration have tweeted that they will take steps forward, in what will be the most recent in a long string of measures against undocumented communities.

There is growing resistance against Amazon because of measures to separate families and deport more people. After Amazon announced the new art and tech festival, Intersect Fest, which took place December 6-7, musicians banned together to create a platform where they pledged support for a boycott of the company. "You are complicit in some of the greatest human rights violations of our time, and history will place you among the villains," reads the campaign's website.

Since the campaign started, more than a thousand artists have shown support for the boycott, includingPuerto Rican-Cuban singer/songwriter Xenia Rubinos, indie pop band of Montreal, and indie rapper Atmosphere.

The list of demands in the "No Music for ICE" campaign includes a requirement that Amazon "terminate existing contracts with military, law enforcement and government agencies (ICE, CBP, ORR) that commit human rights abuses." The artists who sign in support, pledge not to play at Amazon-sponsored events or to enter into exclusive partnerships with Amazon until they cancel their contracts with ICE. Some artists like Latinx punk band Downtown Boys, have gone farther and even removed their music from Amazon's digital streaming platform, a competitor of Spotify and Apple Music.

People are becoming more aware of the connection between technology and surveillance, and the ongoing protest of Amazon shows that these musicians are taking a stand against big companies, even if it hurts their exposure.