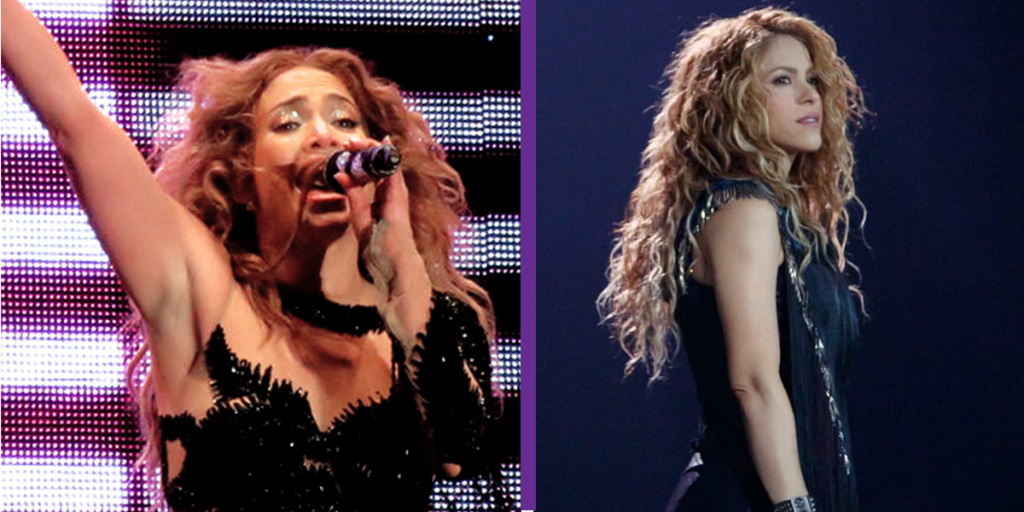 Jennifer Lopez and Shakira will set the stage on fire with their musical talent for the Super Bowl LIV halftime show in Miami. The 2020 event is the first time two Latinas headline a show of this caliber, and the first time iconic pop stars JLo and Shakira perform together.

The announcement was met with severe mixed reaction, ranging from jubilation to criticism from the Latinx public. The widespread reactions suggest that while this is a positive advancement for Latinx, but some feel that non-Black Latinas, the discrimination and attempted erasure of Afro-Latinxs is still a prevalent problem in mainstream society.

The "Hustlers" Puerto Rican star (which, coincidentally, just topped $100 million worldwide) and Grammy award-winning Colombian singer find themselves performing at a show that has fallen from grace in the eyes of many progressives in the entertainment and sports industry, as well as the U.S. public.

Once a career highlight for accomplished musicians to showcase their best work, the halftime show has been clouded by the NFL's anti-Black Lives Matter stance that has resulted in criticism and even rejection of artists who affiliate themselves with the organization.

Back in 2016, Beyoncé was hailed as giving one of the best performances in years thanks to her Black Panther-inspired Super Bowl performance. But two years later, her husband Jay Z began pressuring artists to refuse to perform at the event in a show of solidarity for former San Francisco 49ers quarterback Colin Kaepernick, who was fired for taking a knee during the national anthem to protest anti-blackness.

Consequently, Cardi B and Rihanna turned down the opportunity to perform at the halftime show, and Maroon 5 and Travis Scott endured immense heat online for performing in their place.

To make matters worse, Jay Z was accused of being a sellout this year when he announced a Roc Nation partnership with the NFL and was met with considerable backlash.

Meanwhile, fans of Jennifer and Shakira, both of whom have broken boundaries as Latina artists, are being kept from fully enjoying what should otherwise be a momentous and celebratory moment in history. Critics have condemned headlines that have credited Shakira as the partner of Spanish soccer player Gerard Piqué's partner only and people who have criticized the NFL for sexualizing the Latina singers.

Fortunately, these beloved superstars aren't letting anyone rain on their parade. "Going to set the world on fire," Jennifer wrote on Instagram as part of her announcement to fans. Meanwhile, Shakira shared the Super Bowl performance is a double celebration for her as the Super Bowl falls on her birthday, February 2. "It doesn't get any better than this! So excited about getting on that [Super Bowl Halftime Show stage)!," she posted on Instagram.

The duo then took it up a notch and gave a nod to Diana Ross, Latinx solidarity, women power and marking the NFL's 100th anniversary. "It's made even more special not only because it's the NFL's 100th anniversary, but also because I am performing with a fellow Latina. I can't wait to show what us girls can do on the world's biggest stage," Jennifer wrote.

Shakira expressed how honored she feels to perform on one of the world's biggest stages alongside a fellow Latina, representing Latinxs from the U.S. and the globe. "This is a true American dream and we are going to bring the show of a lifetime!"