Latinx poet fans rejoice! It took the Library of Congress long enough to recognize our gente's poetic streak, but in 2016 we finally had the first Latinx Poet Laureate. Juan Felipe Herrera was the 21st literary talent to receive the coveted honor.
✍?✍?✍?✍?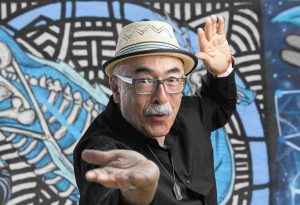 As if that's not enough reason to celebrate, he was introduced for the award in San Antonio by two reinas of poetry, Carmen Tafolla and Laurie Ann Guerrero. It was 79 years in the making, but the United States finally recognized the cultural richness that our gente contributes to poetry.
???️✏️

?️✒️??️
As Poet Laureate, a title than runs from September through May and includes a $35,000 stipend for an initiative of the awardee's choosing, Herrera focused on his special project La Casa de Colores. The project is a website that welcomed original poetry submissions from the public based on a specific themes, such as immigration.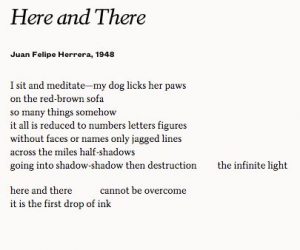 It's a huge deal for Herrera and the Latinx community at large to receive this recognition because it shows our cultural relevance and the need for our work to be included in libraries, community centers and schools throughout the U.S.
We can't wait to see how Herrera continues to amplify the work of our emerging poets!