A Guatemalan mother of six ran the L.A. Marathon recently wearing traditional Mayan clothes and shoes (a huipil and caites). We … mean …. WOW!
??‍♀️??‍♀️??‍♀️??‍♀️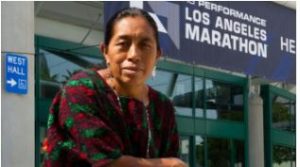 Check this video out!
Maria del Carmen Tun Cho is 46 years old and speaks the indigenous language Q'eqchi'. Her reason for participating in the prestigious race wasn't a prize or making a specific time.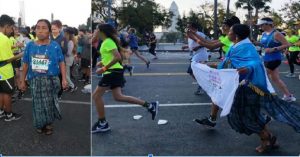 ????
Her motivation for running went much deeper. She wanted to represent her community, run for equality and show how far women can go – literally.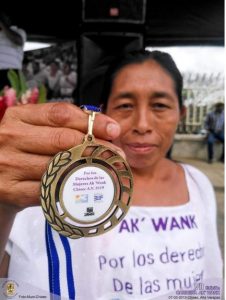 ????????????????
Her trip to L.A. was hosted by local activists such as Teofilo Barrientos who wanted to help expose her inspiring message to the public. She clocked in at 4 hours, 42 minutes and 22 seconds and told media her diet consisted of beans, tortillas, chili and tomatoes!
We think it's safe to say Maria is Queen Chapina!